Salmon and Kale Filo-topped Pie
Preparation Time:

15min

Cooking Time:

15min

Serves:

4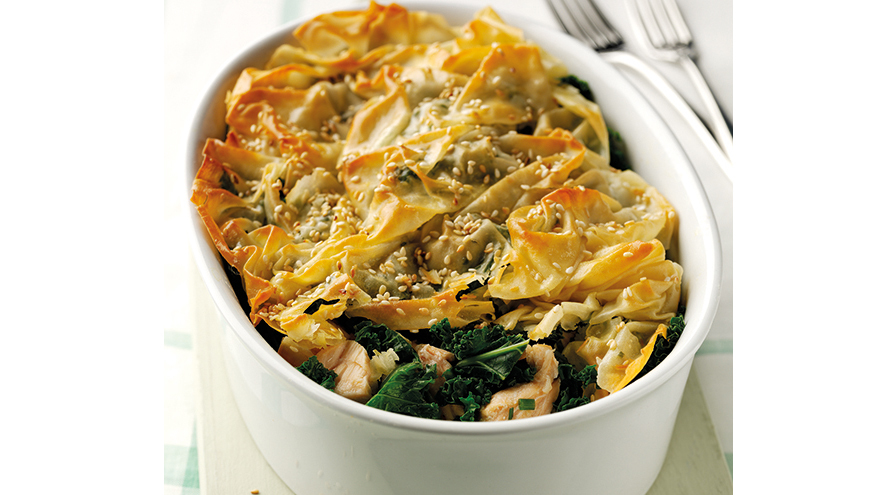 The pie is delightfully simple to make, whilst also being low in saturated fat and salt using rapeseed oil.
Method:
Pre-heat the oven to 200°C, Fan Oven 180°C, Gas Mark 6.
Poach the salmon for 10-15min until cooked through, then flake.
Add the kale to boiling water and boil for 3-4min, drain well and mix in the nutmeg.
Mix the salmon with the chives and season with black pepper.
Brush the sheets of filo pastry with the oil and cut 1 sheet in half, place 1 half into the base of a greased ovenproof dish.
Spread over ½ the salmon mixture and top with half the kale, season with pepper.
Repeat with the other half sheet of filo and spread over the remaining salmon mixture and kale.
Finally, top with the last 2 filo sheets, scrunching them up. Sprinkle with sesame seeds.
Bake for 15min until golden.