Turkey & Beetroot Blinis
Preparation Time:

15min

Serves:

Makes 18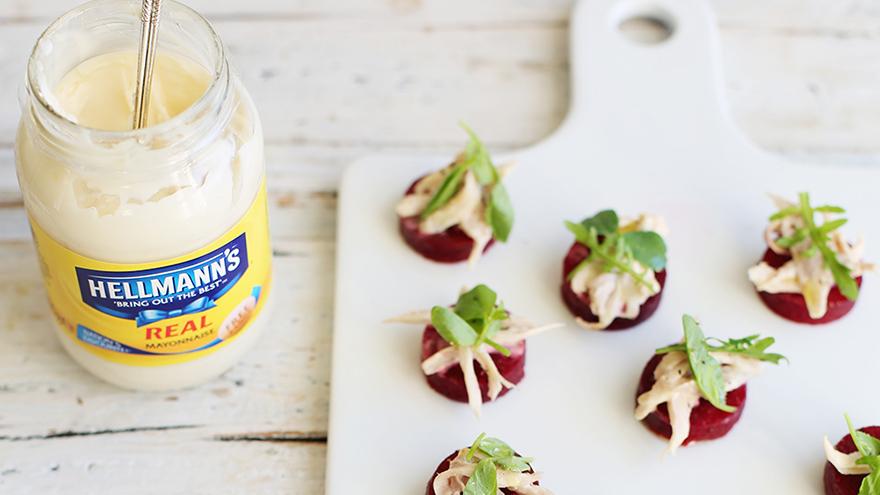 A tasty party canape that's so easy to make… and a great way to use up leftover turkey! For more canapes, with matching cocktail recipes, pick up our latest issue of My Weekly, on sale Dec 13-26.
Method:
Slice the beetroot into 8mm thick rounds. Using a 3cm cookie cutter, stamp out circles.
In a medium sized bowl whisk together the mayonnaise, mustard and lemon juice, season with salt and a generous grind of fresh black pepper.
Shred the leftover turkey into bite-sized pieces and stir into the mayonnaise mixture.
Top the beetroot rounds with a spoonful of turkey, top with the rocket or pea shoots and if using a little drizzle of balsamic.