Subscribe to My Weekly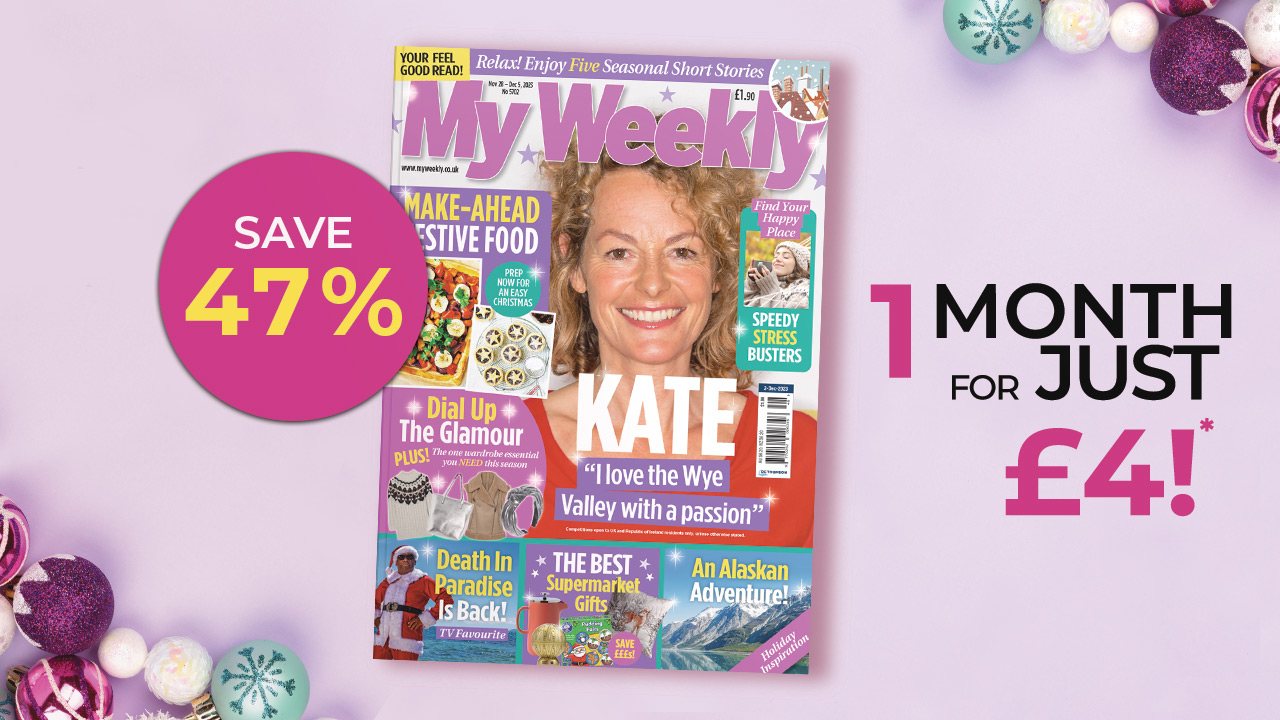 My Weekly prides itself on being your feel good read. Every issue is packed with amazing features to make your life better.
Our lifestyle advice is second to none. We'll have you looking and feeling great with our simple health tips, stylish fashion and eye-catching beauty advice. Our show-stopping cookery is truly unforgettable and will give you fantastic ideas for all occasions.
Subscribe to My Weekly and get every issue delivered safely to your door plus enjoy:
Save on the shop price
FREE UK delivery
Your copy before it appears in the shop
Never miss an issue
Your feel good read – every week!