Watch our Get Set For Christmas Event now!
My Weekly loves getting festive and this year we are embracing the warmth and joy of the season more than ever before. We would therefore like to invite you to join us now as we Get Set For Christmas!  
This free virtual event, which first aired on Nov 26, is an hour and a half of festive magic, hosted by the lovely radio presenter Claire Stevenson. Watch as our food stylists weave their culinary magic – and show you how to do the same. We make decorations, have a beauty expert on hand, and look at some of the best festive reads to relax with over Christmas. It's absolutely free, simply join us from the comfort of home!
---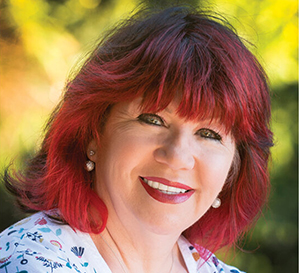 Enjoy our interview with top author Milly Johnson!
If you missed our live event on Oct 21 with The Sunday Times Bestselling Author Milly, don't worry! You can watch it now! 
What a wonderful evening we had, hearing about Milly's latest book, The Woman In The Middle, and finding out more about her life as a writer.
A must for all fiction fans, sit back now and enjoy Milly's Time For A Chat interview with Claire Gill!
An exclusive competition was also announced on the night, and there's still time to enter! One lucky reader will have the chance to name a character in Milly's next book – could it be you?
---