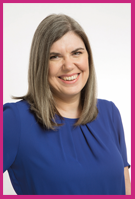 Sometimes, we all do things that have family members scratching their heads. Reading Fiction Editor Karen's summer books review reminded me of just such an incident in my house when we were packing for a summer holiday. "I'm just popping down to the kitchen to weigh my books," I said to husband John. "You're what?" was the understandable reply. But with ever-decreasing luggage allowances, and varying weights of paper, a wise book choice can easily free up enough ounces for an extra pair of sandals. You heard it here first!
Sally Hampton, Editor
My Weekly is on sale from July 18-24, available at supermarkets, newsagents and as a subscription.
Look what's inside…
Looking Good

Need new summer clothes but too hot to slog round the shops? Browse our lovely tropical themed selection and you'll soon know exactly what you're after, online or on the high street! Top: £29, M&Co

The latest My Weekly Summer Special...

Cookery

Once you can make a quiche, there's no limit to the tasty filling combinations you can add! Follow Sue Ashworth's step by step masterclass and be confident of fabulous results.

A light, fresh salad option

Celebrity

Who would holiday in a place like this? Most of us, given the chance - but peaceful Puglia in Italy is the top choice of one TV presenter. Who might you bump into there - or in Africa or Ibiza??

What holiday items cost more for girls?

Health

We all worry about what might happen while we're away from home, but reading our Holiday Health A-Z and being prepared means you can jet off with a smile. Happy, healthy holidays!

How to deal with holiday ear problems