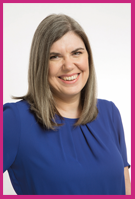 Sitting at my desk, watching golden leaves flutter past the window, I have to concede that autumn is well and truly here. We're very lucky to have plenty of green space around the My Weekly office so we're well placed to enjoy the season's beautiful colours. With a decided nip in the air it's time to dig out the gloves, scarves and sturdy footwear and, if you fancy a shopping trip, there's plenty of inspiration in fashion editor, Audrey's round up of the new season's styles. I have my eye on a red coat. Have a great autumnal week!
Sally Hampton, Editor
My Weekly is on sale from Sept 19-25, available at supermarkets, newsagents and as a subscription.
Look what's inside…