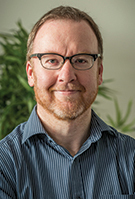 Two of my favourite subjects are combined in one feature this week – football and food! Cookery editor Maggie is on target with her tasty World Cup canapés, which almost – almost – look too good to eat. My son Sam and I will certainly be sitting down to some 'Piece of Turf' cake while we watch the action in Russia. I hope you enjoy the wonderfully creative recipes too. If you try them, please do send us some pictures of your efforts. We will publish the best of them on our website and on Facebook. Have a great week.
Stuart Johnstone, Editor
My Weekly is on sale from June 5-11, available at supermarkets, newsagents and as a subscription.
Look what's inside…