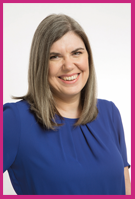 Hello!
This week's My Weekly could have been written just for me. Fashion and beauty editor Audrey has compiled her top 50 tips for looking good over 50. I need to pay attention to them if I'm to make the best of myself. And if Dr Sarah Jarvis's menopause advice can put an end to my hot flushes I'll be a very happy woman. But, actually, I'm most excited about our fabulous cheesy recipes. There's nothing I love more than a nice chunk of Cheddar… or Danish Blue… or Camembert. Mmmm!
Sally Hampton, Editor
My Weekly is on sale from April 18-24, available at supermarkets, newsagents and as a subscription.
Look what's inside…
Real Life

After her cancer all-clear, Sue Dobbs splashed out on a camera - and opened her eyes to the beauty of being alive. Read her story this week...

Charity news...

Out & About

Modern artists are bringing wit, beauty and spectacle to public spaces around the country... we visit some of our favourites

Sign up to our newsletter