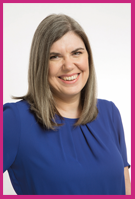 Hello!
So… many magazine journalists have very firm ideas about written English – we're spelling and grammar obsessives. Some of us are prepared to accept that language changes over the years and have adapted to the use of "OK", "Hi there" – even sentences beginning with "And". However, we all have our line in the sand. I struggle with a split infinitive and several colleagues will be grinding their teeth at my use of "So" at the beginning of a paragraph! I'd love to know what gets your goat. Drop me a line – and feel free to start, "Hi Sally"…
Sally Hampton, Editor
My Weekly is on sale from Feb 14-20, available at supermarkets, newsagents and as a subscription.
Look what's inside…
This Week's Issue

We go camping with Ben Fogle and talk to presenter Rylan Clark-Neal. Our fashion ed brings you the latest spring trends, we have recipes for a £1 tasty dinner and you can win a Samsung Galaxy Tablet. On sale now!

Check out our latest subscription deal...

Fashion

We bring you the latest spring trends in fashion and where to buy them...

Get Kylie's look...

TV

Playing Lydia in The Good Karma Hospital was a poignant experience for Amanda Redman. We catch up with the actress as she talks spray tans, snakes and spiritual Sri Lanka...

Sign up to our newsletter...