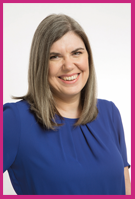 Hello!
A few weeks ago, I asked if you had any grammar-related pet peeves and you didn't hold back! Gillian Wright feels her flesh crawl when people reply "I'm good," rather than "Very well, thanks," when she asks "How are you?" Jennifer Morgan draws the line at "Can I have a lend of?" rather than "May I borrow?". American spellings like "specialize" or "color" are like nails on a blackboard to Janet Bannister. Vivienne Ouellette hates it when a character's name changes halfway through a story – sorry Valerie! (wink, wink!) What about you?
Sally Hampton, Editor
My Weekly is on sale from March 21-27, available at supermarkets, newsagents and as a subscription.
Look what's inside…