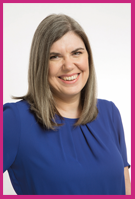 It's around this time of year that I start looking hopefully towards the sky on my way home from work in the hope that there are glimmers of light. Once those evenings begin to stretch we know that spring is on its way. Surely it won't be long until the daffodils begin to pop through the ground! No matter what the weather, though, let My Weekly cheer up your days with hearty recipes, stories to warm your heart, and (screams!) the return of Jimmy Osmond. Have a great week.
Sally Hampton, Editor
My Weekly is on sale from Jan 16-22, available at supermarkets, newsagents and as a subscription.
Look what's inside…
This Week's Issue

What's the secret of Meghan's sparkle? The newest royal is a true inspiration, and we have fashion picks to match her style. Plus cookery popped in a Yorkshire pudding, 8 cruises you mustn't miss and a comforting winter fuel diet...

Check out our latest subscription deal

Diet

Your Winter Fuel diet, packed with hearty, comforting dishes like clow cooked beef curry, stews and soups...

Hearty recipes...

Travel

Fancy waking up to a new view every day on holiday? We bring you the top 8 cruises you need to take...

Winter escapes...