Liz Earle's Anti-Ageing Secrets
---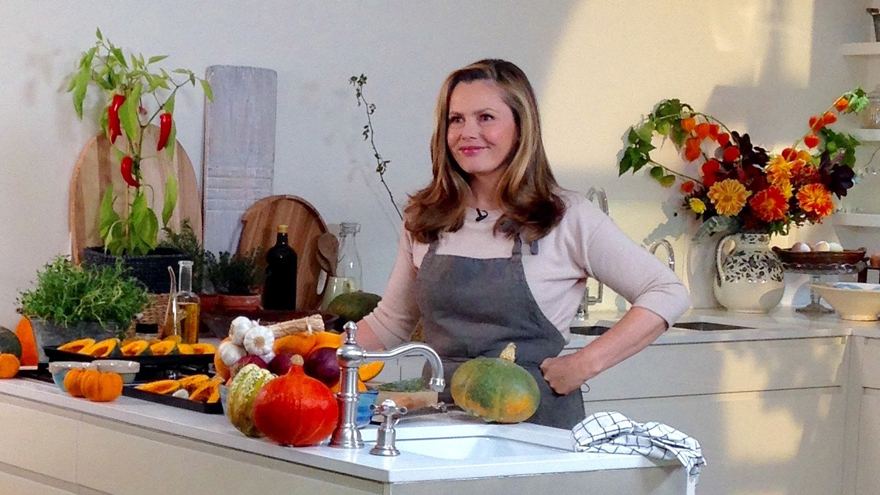 Liz Earle on This Morning
This month skincare legend Liz Earle is sharing her beauty knowledge with ITV's This Morning  viewers. Don't miss our interview with Liz – and discover her secrets for looking great, whatever your age. Here are more inspiring tips from Liz:
Magical Botanicals
Botanicals are magical, mysterious compounds; rosehip oil for instance has over 100 plant compounds with a rejuvenating, scar-reducing effect that gives amazing results over time – and no-one really knows how. Plant oils make my skin look amazing!
Time-tested
I'm a believer in traditional, time-tested treatments. Although I can see that my own skin is ageing, it has maintained its plumpness, smoothness and softness thanks to the miraculous benefits of plant oils.
Simple Swaps
Over the festive period and winter months it's easy to overindulge, but try simple swaps, like replacing white refined bread and pasta for spelt, sourdough or wholewheat versions. Cauliflower can be used to replace carbohydrates; try finely chopping it, pour boiling water over it and use instead of couscous, or use finely chopped raw cauliflower mixed with ground almonds to make a pizza base.
Creep Factor
If you rely on caffeine too much, try cutting down gradually rather than going cold turkey which can give you withdrawal headaches. It takes about a week to get down to one cup a day of half decaff/half regular coffee. It's not too extreme so you won't feel deprived. Just as it's easy for your intake to creep up, you can also "creep" it down again! We need to cut ourselves some slack rather than deprive ourselves entirely.
Be a Groupie
Group activities make it easy – everyone is in the same boat! Even if it's just getting out in the fresh air by going for a walk with a friend, which is something you can do in all weather (I even go out on country walks in winter with my head torch on), it's well worth getting off the sofa! It's very satisfying to come home and see your rosy cheeks and you'll boost your metabolism, burn off calories even when you're home again as well as releasing endorphins which help us feel good. Vitamin D (which we get from sunshine) also stimulates the pituitary gland, so we'll feel happier and less stressed if we spend time outdoors.