Health & Fitness Special
---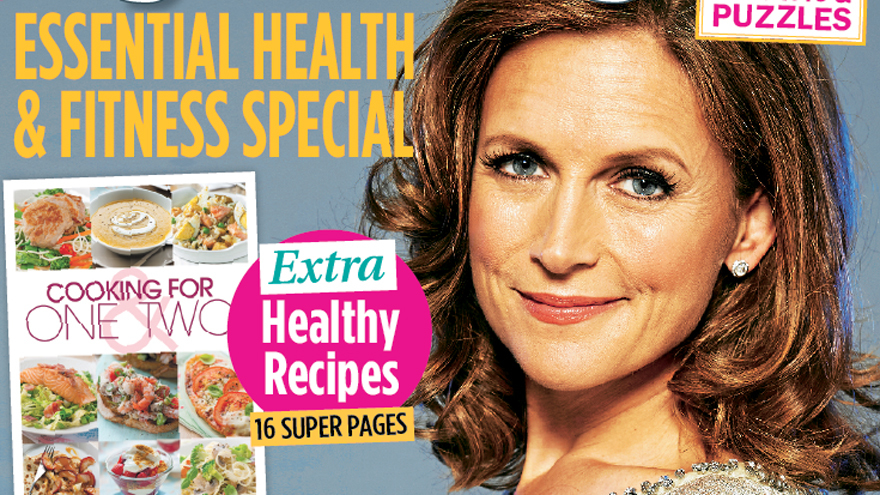 Our Health & Fitness Special
"A bit of chocolate is good for you!" so says Katie Derham, star of the cover of our latest Special – and there's lots more sensible and uplifting information for you, along with great fun reading, including some words of wisdom about keeping fit from writer Jane Wenham Jones. "Go down the stairs on your bottom," she says – give it a try, it works!
And we have excellent and easy to follow heart health information from Dr Sarah Jarvis, star of TV and radio, plus uplifting information about Mindfulness, from Ruby Wax who uses this way of dealing with her mental health.
Alternative Therapies
And if Alternative Therapies are the answers to common ailments, we have 7 pages dealing with conditions from IBS to back pain, with useful advice on which therapy to choose. There are pages of puzzles, fashion and beauty tips, plus a page of inspiring quotes from women world wide, to uplift you and make you feel special. Plus don't miss the 16-page Cooking For One and Two pullout!
So the Special is truly special – for you!
Out now £2.99
To order, log onto www.dcthomsonshop.co.uk or Freephone 0800 318 846 (UK) or +44(0)1382 575580 (Overseas). Our Contact Centre is open from 8am to 6pm, Mon-Fri and 9am to 5pm Saturday (UK times).
We have subscriptions available for our weekly mag, Specials and Pocket Novels…