Chick, Chick, Chick, Chick, Clickin'
---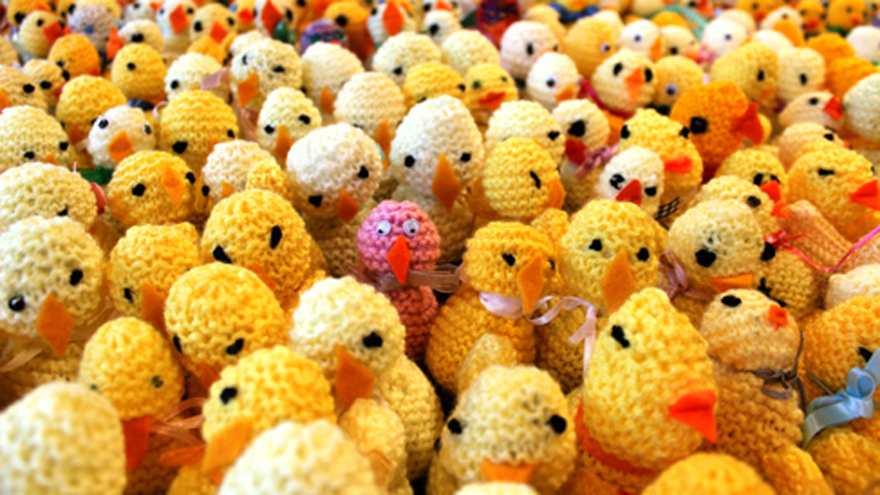 Knit a chick today!
Reading Dr Sarah Jarvis's recent advice in My Weekly, I was interested to see she recommends knitting as a way of keeping stiff hand joints moving.
I used to be a keen knitter, preferring small projects to large, but as my daughter has grown up, I no longer have dolls to dress or soft toys to create and be cherished.
But I'm picking up my needles now to take part in Francis House Children's Hospice 2016 Easter Chick Appeal, when keen knitters from across the country can send in thousands of woolly chicks to be filled with chocolate eggs and sold in local schools and businesses for £1.
Francis House Children's Hospice 2016 Easter Chick Appeal
The charity is hoping to exceed last year's world-breaking 8250 chicks knitted – an impressive total that raised £11,133 to help fund the Hospice's vital work in caring for children and young adults with short life expectancies and offering support and respite for the whole family.
This time round, Francis House is putting a creative spin on the appeal, inviting knitters to go crazy with colour and send in unique chicks that are bursting with character! But please follow the pattern and knit the right size; the chicks must be able to hold a crème egg without it falling out. You can request a pattern from Rachel in the fundraising office, email: rachel.astill@francishouse.org.uk or on 0161 443 2200. The pattern can also be found here, or on the Francis House website at www.francishouse.org.uk/.
Don't forget to send us photographs of any chicks you knit, too!
Like Francis House Children's Hospice on Facebook.
Follow Francis House on Twitter: www.twitter.com/FrancisHouseCH
Let us see your knitted chicks on Facebook or Twitter.