Stay Warm This Winter
---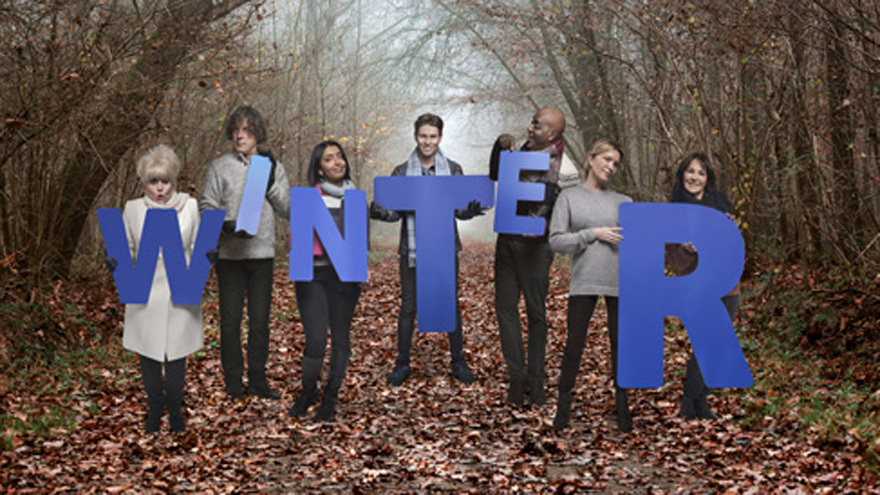 Celebrities are getting the message over
While our children and grandchildren may be anticipating snowball fights with glee, we're already shivering at the thought of more snow ahead!
Fortunately help is on hand with the Stay Well This Winter campaign launched by NHS England and Public Health England, with backing from Barbara Windsor, Alan Davies, Joey Essex, Ainsley Hariott, Arlene Phillip and Sunetra Sarker.
The message of Stay Well This WINTER is:
WARM: Keep your house warm this winter at least 18°C (65F)
IMMUNISATIONS: Get your flu vaccination (as early as it's available)
NEIGHBOURS: Keep an eye on elderly neighbours and relatives
TIMELY: Seek advice from a pharmacist at first sign of illness
ENOUGH: Pick up repeat prescriptions so you have enough while pharmacies/surgeries are closed
RESTOCK: Make sure you have enough food and medicine in the cupboards
Barbara says, "The Stay Well This Winter campaign is a great way of reminding people about the little things they can do to make sure they're protecting themselves as the cold weather sets in, whether that's staying warm, stocking up on prescription medicines or checking in on friends and neighbours to make sure they are keeping well."
TV doctor, Dr Rosemary Leonard, also supporting the campaign, wants to encourage the public to be more aware of the dangers that winter can bring.
"It's really important to keep warm in winter, both indoors and outside," she counsels. "The cold and damp weather, ice, snow and high winds can all aggravate any existing health conditions and also make us more vulnerable to winter illnesses such as colds.
"When you are inside, keep yourself warm by heating your house to at least 18°C (65F), or possibly higher in your living room if you can. This will help to keep your house cosy and keep the winter chill at bay. When you are heading outdoors, wrap up with a hat, gloves and scarf and wear lots of thin layers, as warm air gets trapped between each one acting as insulation."
For lots more useful advice, visit www.nhs.uk/staywell or watch this video.
5 Essential Ways To Make 2016 Your Healthiest Year Yet…