Holiday Savings To Make You Smile
---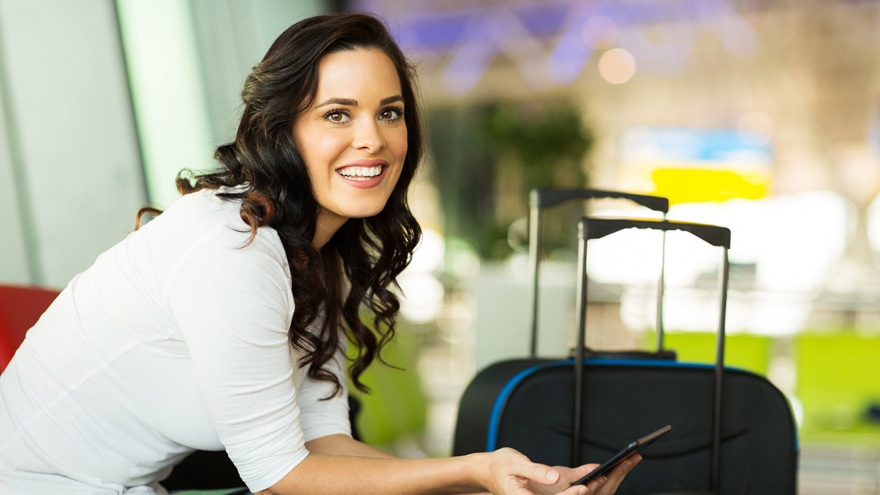 Get away for less Pic: Rex/Shutterstock
It's that time of year when people are reaching for travel brochures and dreaming of warmer climes. If you fancy heading off for less this year, travel search site momondo.co.uk has some great tips to grab the best hotel rooms at their lowest price, and secure flights that won't break the bank.
Top tips for cheaper accomodation:
Factor in annual price fluctuations. Many travellers don't realise that cities move with the seasons. Prices of hotel rooms in the world's great cities can fluctuate, in step with their busiest times of the year. For example, January is the cheapest month for hotel rooms in cities such as Amsterdam, Paris and Rome due to the weather, while hotels in Moscow and New York have the lowest prices in December.
Consider the events and conferences in cities. Just like seasons are crucial to consider, hotel rates will rise and fall, depending on different events held during the year in each city. The hotel industry calls such periods "high demand dates". This description usually covers times of royal or national celebrations, large sporting events or significant cultural gatherings that draw international crowds. These events usually result in hotel price hikes, due to supply and demand. By bypassing these periods, travellers can avoid shelling out for overpriced accommodation. momondo.co.uk advises checking a destination's own event calendar, for example its tourist office website, before finally settling on a certain hotel and/or time to visit.
Go for photos and user reviews instead of stars. Most travellers have a minimum number of stars required when booking a hotel. And stars are also an excellent starting point when standard is to be assessed. However don't rely on these alone, as many travellers do not realise the star system is not standardised globally. This means that some destinations will assign a star rating as they see fit, while other destinations may have hotels of the same star rating that are lower in standard. Travellers should therefore examine user hotel reviews too, which often include both descriptive text and true images. Just beware that other users may not share your taste in hotels.
Check price comparison sites. Online travel agents often make special arrangements with hotels, meaning they are able to offer cheaper rooms, and therefore it is a good idea to use price comparison sites to get the full overview of available rates. When it comes to the bigger hotel chains such as Marriott, Hilton and Best Western, the price difference is often smaller though, as they less often offer lower prices last minute, generally becoming more expensive the closer to arrival date. Travellers should consider what's included in the rate: Does it include breakfast, and is the price refundable? The price may vary 5 to 10 % depending on whether there's a cancellation policy included.
How to find cheaper flights:
Book your trip 53 days in advance to get the cheapest tickets – and you can achieve average savings of 26%.
Tickets are generally most expensive on the day of departure.
Evening departures between the hours of 6pm and 12am typically offer the cheapest fares.
It is usually more expensive to fly in the morning and midday, before 3pm.
A Tuesday is generally the cheapest day to fly.
Saturday is routinely the most expensive day of the week to fly.
Be sun savvy and follow our top tips!