Sleep Easy During Allergy Awareness Week
---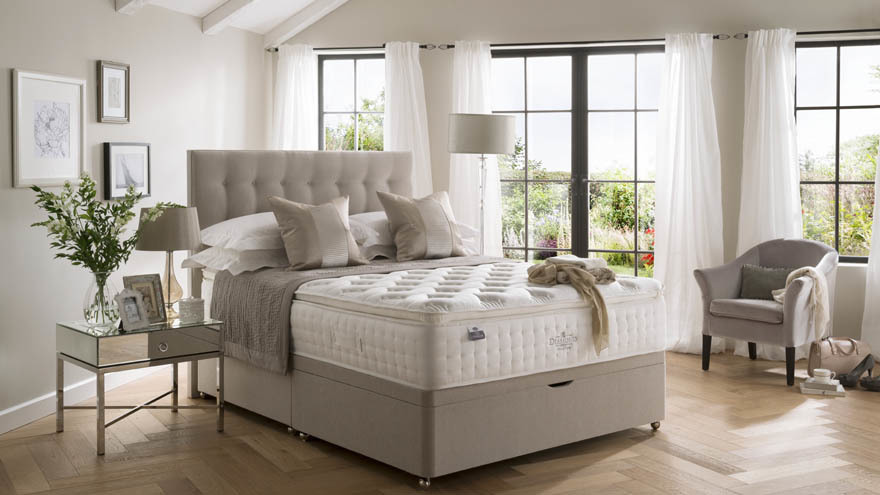 Allergies needn't disrupt your sleep
Allergies can be a big problem for many, affecting over 21 million adults in the UK. Dust mites are one of the most common triggers for a number of allergies and with beds providing a haven for dust mites, it's essential to keep your bed cool and clean.
Many people do not realise that it is our bed's that can harbour the highest risk to allergies; mattresses, bedding and pillows can become reservoirs of human cells and bacteria. A typical used mattress has anywhere from 100,000 to 10 million mites inside and what's more, ten percent of the weight of a two year old pillow can be composed of dead mites and their droppings. These dust mites and germs living in our sheets cause asthma, hayfever, flu and food poisoning.
Allergy Awareness Week
As part of Allergy Awareness Week (April 25-May 1, 2016), Silentnight is sharing its top tips on reducing allergy ailments and improving your sleep. Silentnight's sleep expert, Dr Nerina Ramlakhan, states that in order to reduce dust mites, the "temperature and humidity in the bedroom needs to be decreased".
Other helpful tips from Nerina:
Change your mattress every seven years
Use anti-allergy and anti-bacterial bedding that works to reduce dust mites in the bed
Avoid making your bed everyday to let the sheets air
Change duvets and pillows every two to five years
Avoid clutter in the home to reduce dust
Vacuum regularly, especially if you have pets, to minimise allergens
Open a window for at least one hour a day
Groom animals outdoors to avoid fur in the home
Watch out for damp and mould in your home and ventilate rooms to avoid this
Choose the Right Mattress to Avoid Allergies
If you suffer with allergies look for a mattress with Purotex and the Allergy UK seal of approval.
Purotex is a natural probiotic treatment infused into the mattress fabric that absorbs moisture and prevents dust mites, bed bugs, mould and other allergens, for a mattress that's hygienically clean. Purotex technology works as you sleep and is designed to aid a healthy night's sleep.
Find out more at www.silentnight.co.uk/hypoallergenic
Top tips for a great night's sleep…