Your Weekend Has Never Looked So Tasty!
---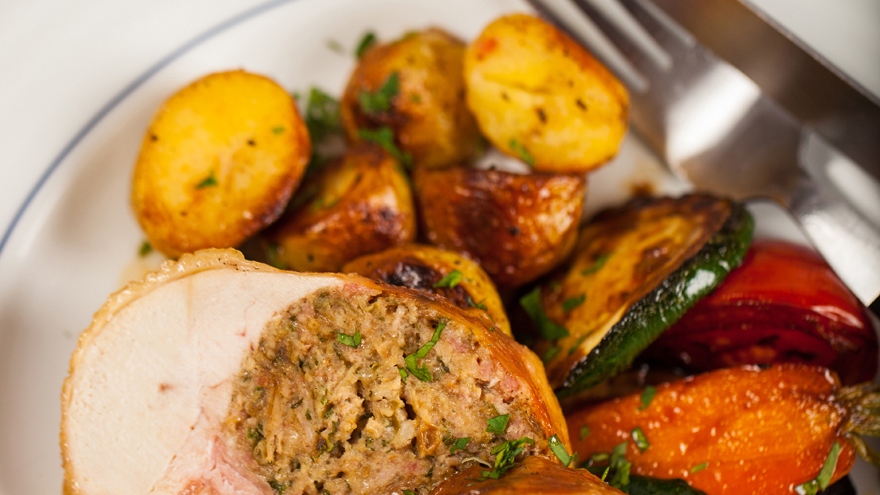 Looking for some meal inspiration? Then look no further than Donald Russell.  The award-winning online butcher is first class when it comes to tasty grub that will delight the entire family.
Sizzling
Recently we've been extremely lucky to enjoy the wonders of their fabulous meat selection, in particular their beautiful sausages, with new types recently introduced. For a treat that will conjure all sorts of holidays smells in the kitchen, try their Nurnberger, Luganighetta and Pork Chipolata Sausages, inspired by classic European recipes. Just par-boil for 15 mins from frozen, then fry. And some of these contain up to 95% pork so you know exactly what you're munching!
And to continue that holiday feeling while the sun is shining, get out in the garden, pour a crisp glass of white wine and enjoy their new Mediterranean range. Delicious ready-made dishes, inspired by the home cooking and original recipes of "Nona" Gagliardi. With flavours straight from abroad, this range really hits the spot for comfort and flavour.
Holiday Scents
We loved Donald Russell's mushroom risotto. Thick, creamy and rich, this was packed with porcini mushrooms which added a wild, earthy tone. Plus these were enhanced with nutmeg, garlic and a drizzle of finest truffle-infused olive oil. Simply gorgeous and so satisfying. We served this with a large salad, with a scattering of walnuts.
Next up was the Pollo Ripieni. For those not in-the-know, this was moist, deboned and free range chicken, stuffed with lean turkey mince, creamy goat's cheese, mushrooms and capers, then rolled. This method really packed in the flavour when cooking, too. It couldn't have been easier to prepare either, just pop straight into the oven from frozen. Oh-so-Italian!
Side dish? Yes please!
As if all of that's not enough, you have to try Donald Russell's side dishes. You can choose from plenty in the Mediterranean range, but we adored the Aubergine Parmigiana. Think melt-in-the-mouth aubergine, layered with rich tomato and creamy cheese sauce, topped with grated cheese – and all you have to do is shove it in the oven until it's bubbling. This veggie side had our mouth watering from the minute we could smell it baking.
Have you tried Donald Russell? Let us know your favourite dish, you know we love to talk food! Visit us at Facebook or Twitter…