Celebrating Wildlife
---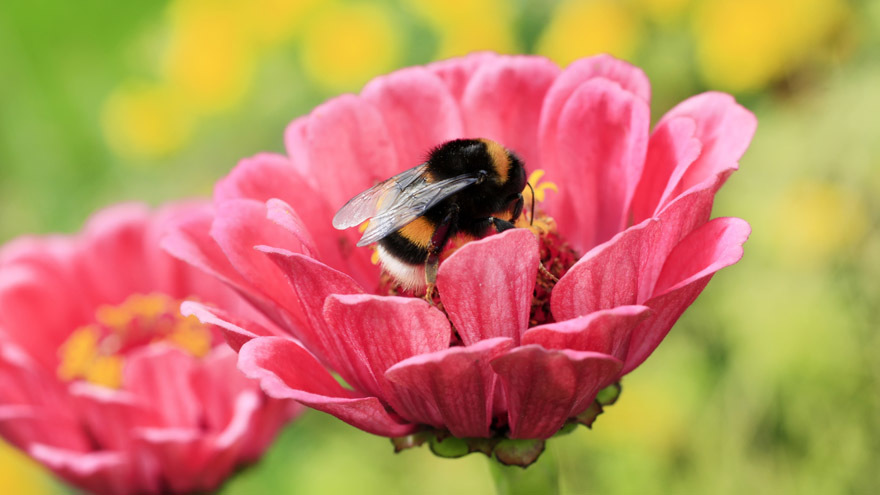 Did you know that we are a nation of wildlife lovers?  Squire's Garden Centres recent survey of almost 2000 people found that a massive 98% of people enjoy watching wildlife in their garden, 78% would leave, or have already left, an area of their garden "wild" to attract wildlife, and 32% spend over £50 each year feeding or caring for wildlife in their garden.
Over a third of respondents said that they chose plants for their garden that were wildlife friendly, and the types of wildlife that people were most concerned about were bees (37%), followed by birds (27%), then butterflies (15%) and hedgehogs (14%).  Other animals that people said they were concerned about included frogs, foxes, badgers, squirrels, ladybirds and stag beetles.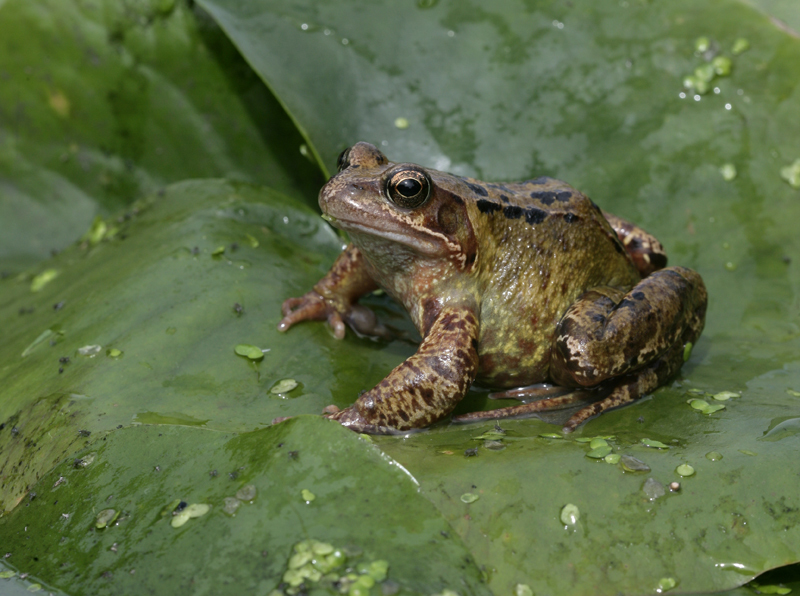 So what can you do to easily attract wildlife into your garden?  We asked Sarah Squire, Squire's Deputy Chairman, to give us some advice on how to create a wildlife haven in your garden.
Water
"It goes without saying that all wildlife depends on water.  From a simple birdbath to a garden pond, introducing a source of fresh water to your garden will act as a magnet for all sorts of species.  Why not 'splash out' and treat the birds in your garden to a bird bath/feeder? You'll have the happiest birds in town."
Food
"Nectar is essential for many insects such as butterflies, moths and bees.  Plant flowers that have simple single structures, which means the nectar is easily available to insects. Chose asters, geraniums, poppies, scabious, alliums, single flowered roses and buddleia.
"When it comes to feeding the birds there are so many well balanced feeds on the market that you can choose the sort of food according to the type of birds you want to attract.  Don't forget that berry bearing bushes will also help do the job."
Shelter
"Providing shelter doesn't need to be a feat of engineering.  There are some magnificent bug hotels that you can buy, or you could just resist the urge to be tidy and keep an area of your garden in a more casual, natural state.  For example allow a patch of nettles, which provide food and shelter for the larvae of the Red Admiral, Peacock and Small Tortoiseshell butterfly. Alternatively create a log pile, which may in time become the home to hedgehogs or the endangered stag beetle, and will definitely please a host of other bugs and insects.
Of course you can also buy bird boxes, hedgehog houses and all sorts of other wonderful shelters but don't forget that plants themselves also provide good habitats. Consider planting a hedge rather than putting up a fence.  A hedge is so much nicer to look at and gives sanctuary and a wonderful berry food source for lots of mammals, bugs and birds."
For more information on how to encourage wildlife into your garden visit www.squiresgardencentres.co.uk/wildlife.
Small Garden or Back Yard? You Can Transform An Area In A Day…
3 Wild Ways Gardening Competition – Win £500!
If this has inspired you to attract wildlife into your garden, or perhaps you already have, then why not enter Squire's "3 Wild Ways" Gardening Competition?
All you have to do is make 3 changes to your garden to help wildlife, then upload 3 photos and a description of what you've done to www.squiresgardencentres.co.uk/celebratewildlife by July, 1 2016.
The winner will receive £500 of plants from Squire's Garden Centres plus a Wildlife Course with Surrey Wildlife Trust worth £50.  There are also 2 runners-up prizes of £100 of plants from Squire's Garden Centres.
Do you have a bird-friendly garden? See our great tips on attracting feathered friends…