Defend Your Skin From City Pollution
---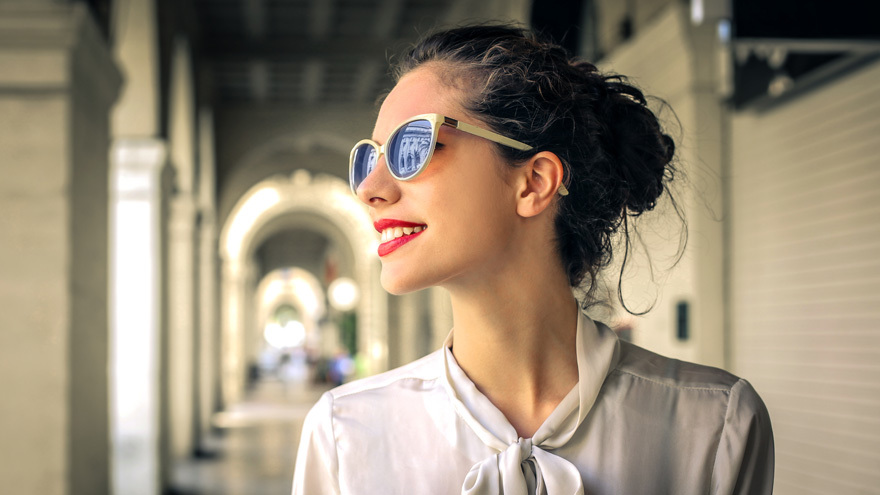 Pic: Rex/Shutterstock
With summer fast approaching and figures showing pollution is on the increase, it's no longer just UVA and UVB rays we should be protecting our skin from. The latest and greatest threat to our youthful appearance is now city pollution and hazardous fumes. According to the Journal of Investigative Dermatology, pollution can cause uneven skin tone and accelerated ageing.
Furthermore, it states women living in urban environments had more dark spots and wrinkling compared to those in rural environments. However, the damage of these harmful chemicals can be minimised. Health, wellness and beauty brand, Arbonne offers its top tips on protecting the skin against harmful pollution this summer.
Protect with an Intensive Serum
Intensive serums can create a barrier to pollution and prevent its adverse effects. Arbonne's Intelligence Nourishing Facial Oil contains fatty acids that shield the skin from negative environmental particles whilst hydrating the layers underneath. It also contains buckthorn oil which is a highly potent antioxidant that draws environmental toxins out from the skin – both preventing any further damage and reducing existing damage.
Wash Away Impurities
Pollution is higher during the summer months as the warmer weather creates unpleasant smog in the city. Although not always visible, this can leave skin dirty, trapping bacteria in our pours which can cause break outs, speed up the ageing process and leave skin dry and damaged. Some face washes can leave a cling film layer on the skin so using one which effectively removes dirt is essential. Arbonne's Detoxifying Rescue Wash is a botanically based product which removes surface impurities and environmental toxins from the skin.
Grow and Glow
Exfoliating encourages the regrowth of skin cells. Using a daily scrub to remove dead skin cells allows new and undamaged cells to surface, which in turn means the skin is continuously rejuvenating, preventing lasting damage from everyday pollution. If the environmental toxins are not scrubbed away, dark sports and wrinkles can occur as a result of the harmful bacteria left on the skin. As skin regrows, it increases in radiance and is stronger against the dull and often drying effects associated with pollution. Arbonne's New Cell Scrub helps keep skin looking radiant and youthful – the perfect daily weapon against pollution damage.