Tell Your Cancer Story
---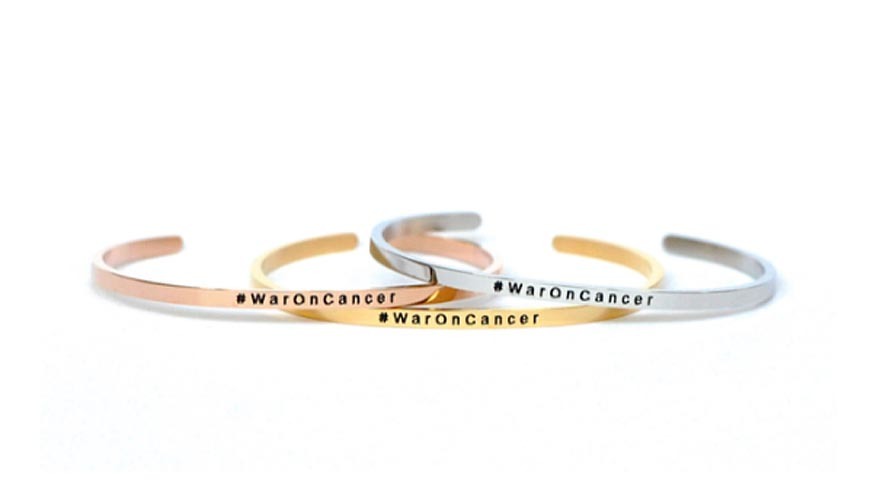 The first storytelling platform for cancer sufferers, survivors and their loved ones has been launched by 28-year-old actor, model and blogger Fabian Bolin, who was diagnosed with acute lymphoblastic leukaemia in July 2015.
"We decided to launch www.waroncancer.com to give cancer sufferers and their loved ones the opportunity to describe their journeys and a detailed understanding of what it is honestly like to live with cancer," explained Fabian. "Getting so much unconditional love from the readers of my blog and being able to express my inner emotions openly and truthfully was beyond doubt the most wonderful experience I've ever had, and I'm certain that is why I recovered so quickly.
"Cancer is one of modern society's biggest killers with more than one in two of us projected to develop the disease within our lifetimes [Cancer Research UK, Feb 2015]. Yet, most people know next to nothing about cancer and a diagnosis often leaves the victim in complete shock and despair. Our aim is to provide victims of cancer a first of its kind platform to share their journey and experiences – something we know, first hand, is essential to the recovery process."
Dr Helen Rippon, Chief Executive of Worldwide Cancer Research, said, "It's clear that #WarOnCancer, like us, sees cancer as a global problem which requires a global response. That's why we are funding pioneering research projects all over the world to try and change the way we think about cancer. We are proud to support Fabian and his team in their ambition to give people the opportunity to share their stories and support one another as they face this dreadful disease."
The platform is free to use and funded through the sales of #WarOnCancer bracelets and necklaces with 50% of sales donated to www.worldwidecancerresearch.org and www.leuka.org.uk.
See how the reader's of My Weekly are helping children in Zambia…