Your Make-Up Questions Answered
---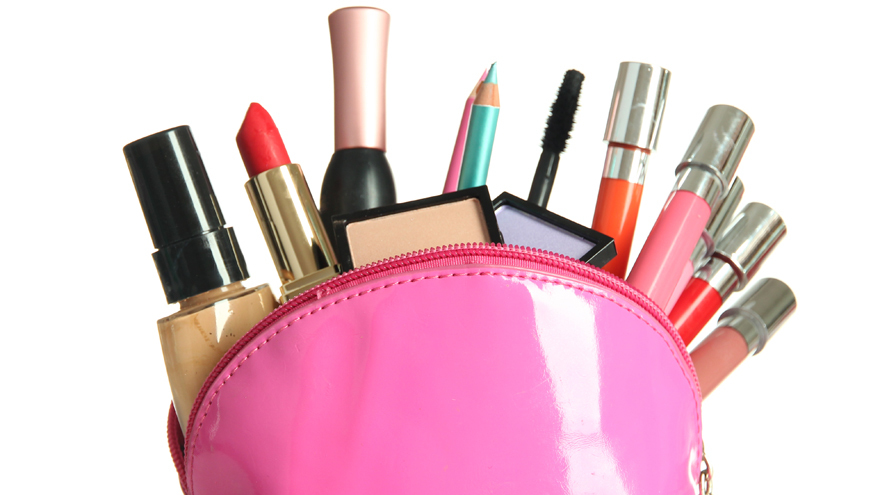 Pic: Rex/Shutterstock
We asked make-up expert Linda Wilson for her top tips on how to solve our most common make-up problems – check out her online makeover.
If you'd like to update your beauty kit, Joanne Dodds, from online beauty retailer Hairtrade.com, has some more advice.
We all have our go-to beauty products to put that spring in our step and keep us looking as gorgeous as ever. These 12 products are the key staples to every woman's beauty routine; no matter what your make-up style or look, we all have those products that we really just can't live without."
12 Products We Can't Live Without!
1.    Miracle moisturiser
The summer weather can dry out your skin but make it your routine to apply a good dose of moisturiser in the morning, before make-up, and before you go to bed, to ensure your skin is looking bright and refreshed.
2.    Firm fixing hairspray
Nothing's worse than going out in the morning with your big bouncy curls, to see your hair gradually drop as the day progresses. To keep your waves in place, a firm fixing hairspray is all you need.
3.    Make-up remover
Nothing's more important than taking your make-up off after a long day – and a good make-up remover will ensure every speck is off before your face hits the pillow. Some of the industry's favourites include micellar cleansing water, using a cotton wool pad, and cleansing foams.
4.    Flawless foundation
A well-matched foundation can add life to tired and dull skin as well as covering any unwanted blemishes. Make sure to invest in a foundation that suits your skin type, whether you prefer matte or dewy, to get a long-lasting and flawless finish.
5.    Bright red lipstick
From the deep scarlet shades to the zesty orange numbers, a colourful red lipstick is a must-have for every make-up loving lady. Add a slick of your favourite to take your look straight from day to night.
6.    Staple scent
New fragrances are being released every week but we all have our favourite go-to scent. In the summer, pick a feminine floral number to get you instantly in the sunny seasonal mood.
7.    Trusty hair straighteners
With a good pair of hair straighteners, you won't have to fight the frizz for long. Just use after blow drying with a quick top up each morning for a sleek and shiny style.
8.    Powdered bronzer
It may be the summer season but being in the UK, that doesn't mean guaranteed sunshine. Fake your way to a tan with a dusting of bronzer under the cheekbones. They can be bought in either shimmer or matte for your desired effect.
9.    All-black waterproof mascara
A quick swipe of mascara will complete any make-up look, and black is the number one colour in the industry. It can also be used to add volume and length to your eyelashes.
10. Sheer pink lip gloss
On the days you're in a rush, just quickly apply a coating of sheer pink lip gloss for a pop of colour to the face.
11.  Statement nail varnish
Everyone has their favourite colours in the world of nail varnish – from the bright reds to the browny nudes. Treating yourself to a pamper evening and giving your nails a coat is guaranteed to put a smile on your face.
12.  Repair and rescue shampoo
All of that heat styling and colouring can leave our hair feeling damaged and unloved, but with a deep cleansing shampoo our ends will feel happy again. Why not invest in a repairing mask and apply once every week?
All of these products are available at Hairtrade.com.
Make-up artist Linda Wilson gives Katrina a makeover…