Stylish Pumps For Breast Cancer Care
---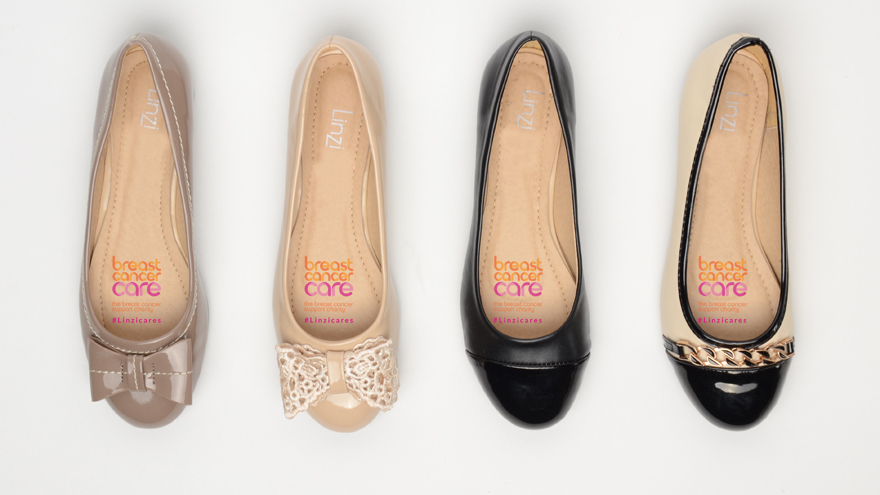 Shoe brand Linzi are proud to be supporting Breast Cancer Care!
As part of their ongoing support, they have launched a range of ballerina pumps to help raise even more money for this amazing charity. The pumps come in 5 different styles and are available in gorgeous colours. They are available to buy now at www.linzi.com and in their five stores in Basildon, Romford, Lakeside and Westfield Stratford.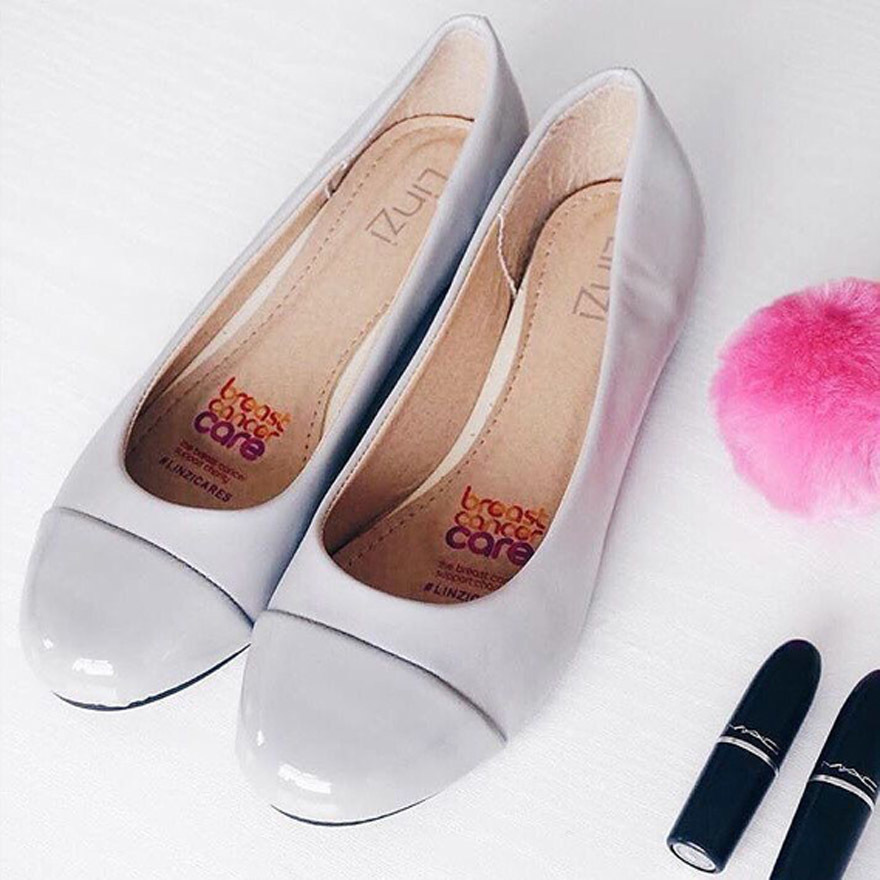 These pumps are priced at only £15, and for every pair sold, they are donating £2 directly to the charity. The innersole of the pumps carry the Linzi and Breast Cancer Care logo together with #linzicares.
Already 14 celebrities have shown their support for the campaign, including Dame Judi Dench and Dame Shirley Bassey. Linzi asked the celebs to sign the pumps and take a selfie and they plan on auctioning the signed shoes at an event held by Breast Cancer Care in October.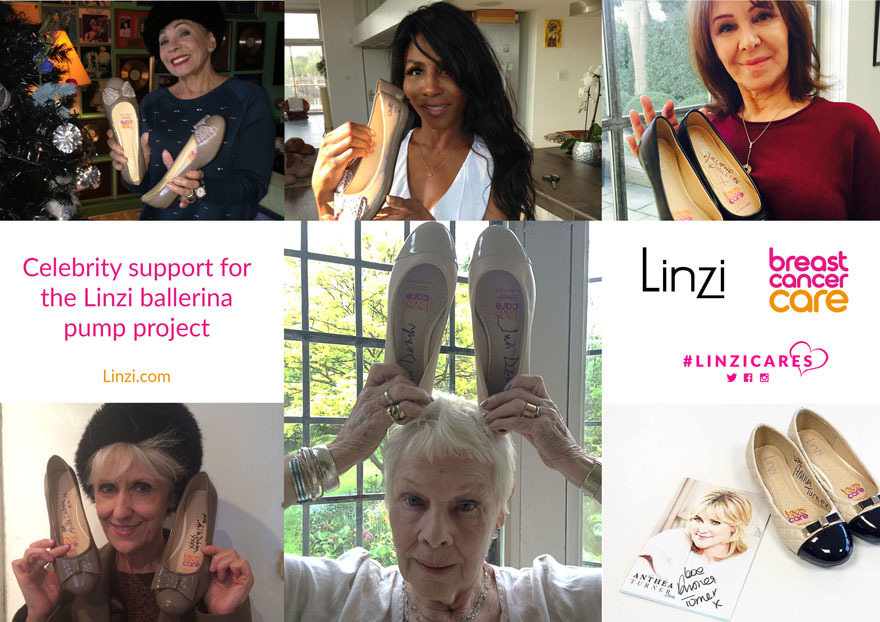 Ashley Morris, Managing Director of Linzi Shoes, says,
We have been supporting Breast Cancer Care for nearly twelve months now. With the support from our loyal customers who love their shoes, we have raised a staggering £40,000."
Georgie Davis, Corporate Partnership Account Manager at Breast Cancer Care, says,
Breast Cancer Care are so excited to be teamed with Linzi Shoes to offer these limited edition ballerina pumps. All the money raised will help Breast Caner Care support the estimated 691,000 women in the UK who are living with this life threatening disease."
Are you a knitter? Francis House Children's Hospice need your help…