Younger Looking Hair
---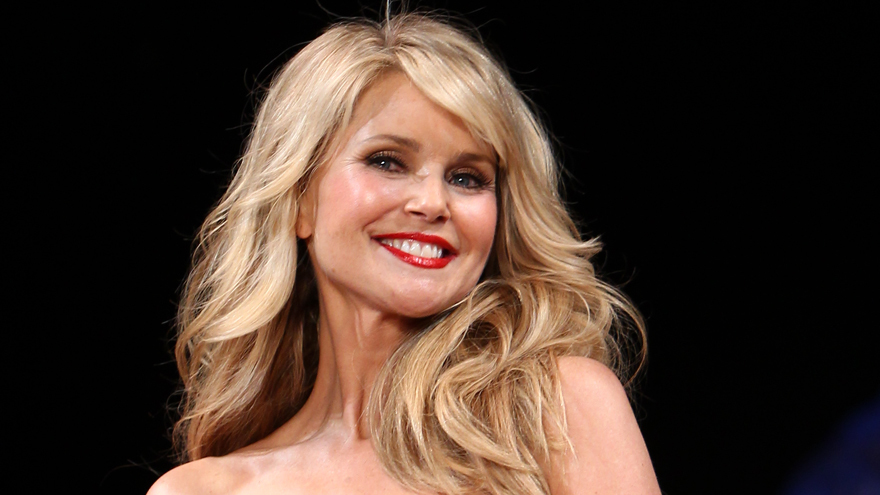 Christie Brinkley Pic: Rex/Shutterstock
It's true – just getting the right hairstyle can take years off you! We've consulted the experts this week and have plenty of hints and tips for anti-ageing your hair.
Hiro Miyoshi of Hiro Miyoshi Hair & Beauty Salon, Mayfair shares his secrets for youthful locks.
Q. What cuts are most flattering for over 50's?
We tend to suggest a variation of the bob cut but there isn't one exact hair cut that will suit all women over the age of 50. Factors such as lifestyle and how much time for maintenance the individual has, are important questions to always ask your clients. It always depends on the individuals needs and desires no matter what their age is.
Q. Is it OK to keep your long hair?
Again, this just depends on the individual's personal preference. Of course it's OK to have long hair, but we also like to encourage our clients to try new styles and mix things up a bit. If they decide they want to keep their hair long, we discuss with them about possible cutting layers throughout the hair or adding a fringe to the hair-style. This helps transform a long one length hair-cut into a more updated style.
Q. How can colour make your hair look younger?
Colouring the hair helps in many ways to achieving better looking hair. It's all about finding a colour(s) that helps compliment not just your hair but your skin tone, eyes and fashion. Colouring the hair correctly helps to make it look more vibrant and healthy, which also makes your hair look thicker as a result. It's always good to experiment with your hair colour because different shades and tones will have different effects.
Q. How can you boost volume?
This comes down to using the correct products at home and of course how you style your hair. We like to show our clients easier techniques to make prep time that bit easier at home. Using a volumising shampoo/conditioner range will help as will using a Volumising or Maximising spray when blow-drying the hair.
More at www.hiromiyoshi.com.