Q & As with bestselling author Victoria Fox
---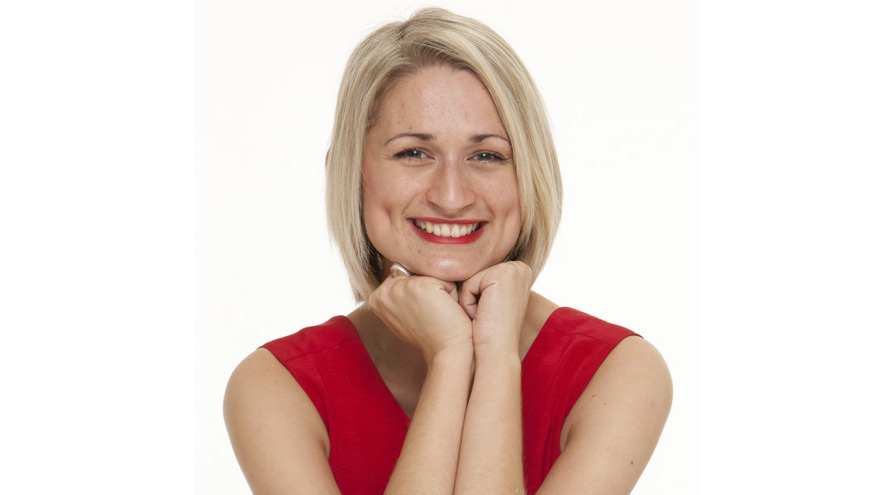 Victoria Fox
Set in the world of high fashion The Santiago Sisters is the latest glittering romance from best-seller Victoria Fox. It seems everyone loves a Victoria Fox novel – and as we discovered, Victoria just loves to write them!
Interview by Karen Byrom
Your books are romantic, exciting and sexy! Did you set out to write in this genre or did it evolve naturally?
I definitely wanted to write a book like this: for me, it's the best of all worlds; these stories are escapist, thrilling and scandalous, and enormous fun to put together. Growing up, I loved authors like Jackie Collins and Jilly Cooper – specifically the bold and daring characters and plots, and the idea that my imagination could take me anywhere. I adore the glamour and the glitz, the gorgeous players and the larger-than-life storylines. When I hit on the hook for my first novel, I sat down to write it and thousands of words just poured out.
Did you always want to be a writer?
Yes. I was writing stories in notebooks from a young age, and would enjoy imitating genres. I'd have a go at a Roald Dahl's Tales of the Unexpected; then try mimicking Sweet Valley High or Point Horror. I always hoped it would lead to something, perhaps later in life, but the bug caught up with me sooner than planned and I ended up quitting my job in my mid-twenties and pursuing the dream. It felt like a risk at the time but one I had to take. I'd always had the writing bug and I knew it wasn't going anywhere.
What was it like to have your first book published? Tell us a little about how you felt to be a published author.
It felt incredible. That moment when you hold your very first book in your hands is amazing, just like I'd imagined. I had to work so hard on Hollywood Sinners and ended up rewriting it several times, so it was difficult to believe that this perfect paperback had materialised from the complete mess of Post-Its and scribbled notes littering my desk. On the day the book came out, I went for champagne with my friends and threw an 80s-themed party, complete with a bespoke Hollywood Sinner cocktail. It was surreal to picture my books hitting the shelves in WHSmiths and Waterstone's. I felt extremely lucky, and still do.
You always give your readers great characters and exciting plots. Where do you get your inspiration for these?
I'm inspired by the celebrity gossip I uncover in magazines and online: I'm a bit of a conspiracy theorist and if I see something that doesn't quite ring true, be it an unexpected new relationship, a public spat or a cancelled appearance, I imagine what might really be going on behind closed doors… The rest is fiction and comes straight out of my head. If I get my characters right, they do a lot of the work for me, steering me through the story and telling me what the next twist should be.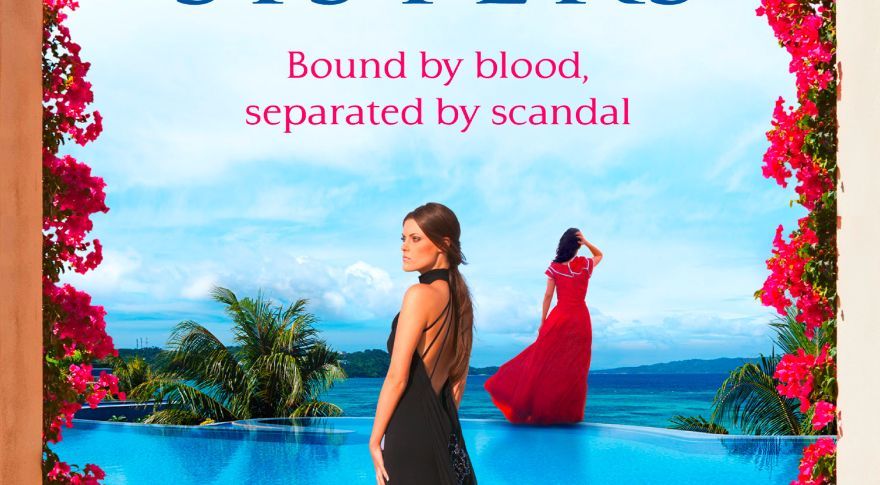 The Santiago Sisters takes us into the world of fashion photography – did you have to do a lot of research on this?
I had a job in my teens styling sets in a photographic studio, so I had a broad idea about what might be involved; I've also been shot a few times myself so that gave me a clue about what it's like on the other side of the camera. I just had to glam my scenes up with supermodels and make-up chairs, and, of course, the cutthroat competition you'd get at the top of the game in a city like New York. I imagine it's an amazingly intense world of beauty and brutality, with a fair dose of bitchiness, too!
Do you ever blush when you write the sex scenes? Do you worry what your mum might think if she reads them?
I never blush. I can't, because there's nothing worse than an author who's embarrassed by her own sex scenes. I think it comes across in the writing and the reader can tell – and if we're cringing, so are you. I try not to think about what my mum might think!
Are you flattered to be compared to the late, great Jackie Collins?
Yes, very much so. Jackie is the biggest inspiration to me, and to a generation of other writers and readers. She was a fabulous woman and groundbreaking author. I was lucky enough to meet her a couple of years ago, when we judged a competition together on ITV's Lorraine, and she was so generous with her encouragement and support.
What's your favourite out of all the books you've written?
The one I've just written is always my favourite, so I'll say The Santiago Sisters! I do love the flavours of Argentina and the fascinating sibling dynamic, and I wrote it while pregnant with my first child so it's definitely special. But I will always have a soft spot for Temptation Island.
In Santiago Sisters, who's your favourite? Calida or Teresita?
I'll say Calida. They're very different, despite being twins: Calida is the sensible, more cautious one, while Teresa is hot-headed, passionate and impulsive. My sister and I share the same contrasts, and I guess I'm more like Calida in that respect. I'll think about something before I do it, and am full of worries and what-ifs… My sister just jumps right in! In my experience this is often the case with sisters, one being the more outgoing. For Calida and Teresa, these differences lead to a deadly rivalry; thankfully, in real life, I think they can enable us to get along better.
What do you think now of the first novel you ever had published?
I never read a book after it comes out – partly because I'm nervous about what I'll think, and partly because, by that stage, I've read it dozens of times and am pretty tired of the story! But I'm immensely proud of Hollywood Sinners because it triumphed against the odds. It was turned down by eleven publishers and only picked up at the last moment. I had to edit the life out of it as the first draft was so patchy, and I thought I'd never manage it. Now, when I'm struggling to knock a book into shape, I remember how hard I worked on Hollywood Sinners and how much I transformed it. If it did it then, I can do it again!
Why do you think women love your books so much?
I hope they provide great escapism. I try to make my stories like stepping into another life, so whether it's at the end of a long day with a glass of wine or on a sun lounger in Greece, opening the covers is like opening a fantasy world. There's so much to think about in our daily lives, and so much tumult in the news, that it's nice to remove ourselves from it for a while. That's the power of fiction – and, in my books, the appeal of sex, glamour and romance. Women like reading about these things: there's a fantasising teen still in all of us!
Ever been tempted to branch out to another genre? We've heard a rumour your next novel may be very different …
Yes, my next novel, The Silent Lake, out Spring 2017, is a Gothic timeslip romance set in Florence. I've always wanted to have a stab at writing something like this, and despite its differences from my previous titles it still carries the hallmarks: big, sweeping locations, grand themes of love and romance, and strong female protagonists. I'd love to write a crime thriller one day!
Is your life as crammed as your novels? What do you do in your downtime?
I'm happy to report it isn't – but that's nice for me, because I get to live out these dramatic sagas while never having to face the consequences. In my downtime, I like to drink Prosecco in the sunshine with my friends, go for long walks in the countryside, and play with my one-year-old daughter (not necessarily in that order!).
What was the last book you read for pleasure?
Veronica Henry's new one, How to Find Love in a Bookshop. It's an excellent, warmly written novel about friendship, books and overcoming adversity. I adored it.
What are the highlights of being a successful author?
Spending all day in my imagination, working for myself, seeing my book on a shelf – but, most of all, when a reader writes to tell me they've enjoyed one of my stories. I still feel incredibly humbled that people will spend their hard-earned cash on something that's sprung out of my head. And when they get in touch to let me know they've liked it, well, that's the best. I love to meet readers whenever I can: it's the loveliest part of the job.
Any drawbacks?
Working from home can present its own set of unique problems – namely how easy it would be to not open the computer at all today and instead make tea and sit on the sofa while my baby is being looked after by someone else! But that is procrastination and I try my best to avoid it. I'm very fortunate to write for a living and I never take it for granted.
Don't miss The Secret Letter, Victoria's exclusive short story in  My Weekly
issue dated September 24, on sale September 20.