A Beauty Essential
---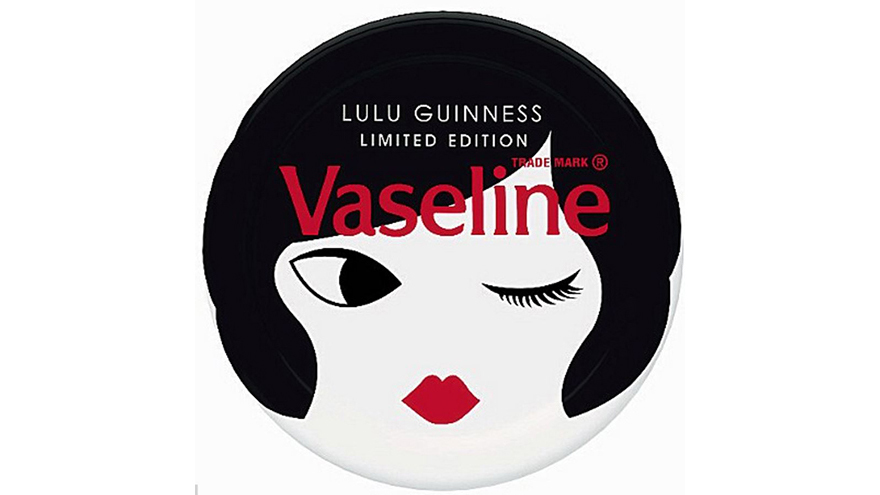 Don't miss this issue's top six beauty essentials, including Vaseline's iconic little tin, now available in a special limited edition version designed by Lulu Guinness. Here's why no handbag should be without one!
13 Great Beauty Tips
Meeting your date for dinner? Apply a slick of Vaseline to your lips for an instant silky and seductive look.
Faded manicure? Rub Vaseline over your nail varnish to make it sparkle and shine like new again.
Unsightly bags under your eyes? No problem – warm a small amount of Vaseline between your fingers and gently dab under your eyes before bed, and voilà, you'll be back to your beautiful self in no time!
Apply Vaseline to your legs after waxing or shaving for a no-sting alternative to moisturiser, as well as adding a protective barrier to your skin.
Craving that dewy look? Apply a dab of Vaseline to the apples of your cheeks or beneath your brow bone for a lightweight highlighter to add instant sheen.
Tired of flyaways? Tame your tresses with a touch of Vaseline for a sleek and sophisticated look.
Applying a small amount of Vaseline to your brows will keep them in place and looking slick all night long, so dance the night away, care-free!
Dot Vaseline along your brows, hairline and cuticles before you apply fake tan to prevent tell-tale orange staining on these areas. Natural-looking faux glow, perfected!
Slick a bit of Vaseline on the neck of your nail varnish bottle to stop the lid sticking closed, retaining easy access to those gorgeous nail colours!
Prevent your new stilettos from rubbing by adding a dot of Vaseline to your feet for a layer of protection and comfort. Go on, dance the night away…
Apply to elbows, knees and ankles to give a beautifully soft touch to otherwise dry areas. Your joints need loving too 😉
Ensure your New Year's Eve celebration doesn't fall flat by using Vaseline to help your body glitter stay in place all through the night.
 Just got a cheeky tattoo? Rub Vaseline onto the area afterwards to encourage healing and keep the area clean and hydrated.