Stay Well This Winter
---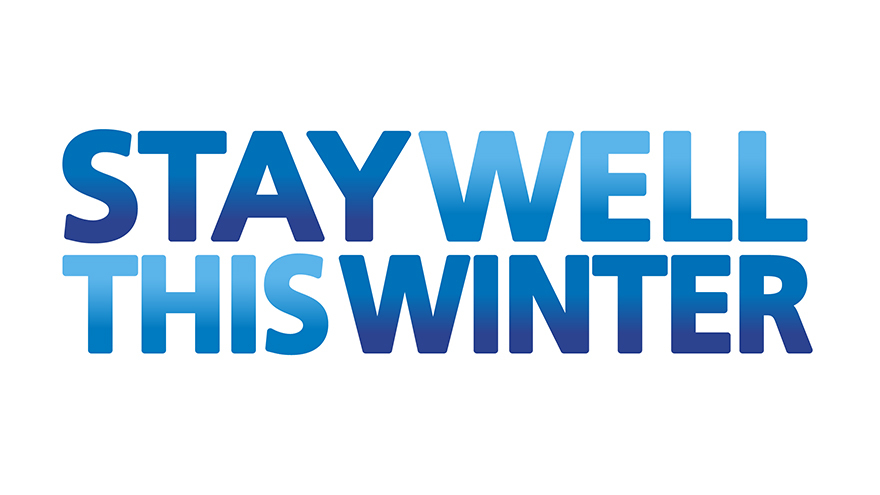 By Dr Sarah Jarvis
We all know that winter can be a challenging time with the cold weather making us more susceptible to winter bugs such as the common cold and flu.
Some people, such as the elderly and those with long-term health conditions, are more at risk. The good news however, is that there are some simple actions we can take to help us prepare against the cold weather.
Here are my top tips to help you and the rest of the family Stay Well This Winter. Not only are they simple, they're also quick to put into action so you can get started from today as temperatures start to drop.
1. Get the flu jab
Flu is miserable; not only will it give you fever, chills, headache, aching muscles – it's likely to leave you bed-ridden for a few days at least.
People aged 65 and over, pregnant women and those with long term health conditions are more likely to suffer complications like pneumonia, from flu and that's why these groups are eligible for the free flu vaccine. And don't forget, the main carers of elderly or disabled people are also eligible.
Children aged 2, 3 and 4 and in school years 1, 2 and 3 are eligible for a free nasal spray vaccination, which is a quick nasal spray.
It is estimated that several million people get flu each winter, which last year led to more than 2,000 NHS intensive care admissions across the UK – so make sure you're not one of them and get protection against the horrible flu this year.
Remember, if you are eligible for the flu vaccination, it's free because you need it. So if you haven't had it already, talk to your GP or pharmacist today and protect yourself against flu.
2. Keep warm
Wrap up warm, inside and out. Wear lots of thin layers – clothes made from cotton, wool or fleecy fibres are particularly good and help to maintain body heat. Wear shoes with a good grip to prevent slips and falls when walking outside. If possible, stay inside during very cold periods (when the temperature is 4 degrees C or below) if you have heart or respiratory problems
3. Be prepared with the right medication
I'd also advise you to ensure you have enough prescription medicines to last over any cold spells and would advise that you ask your pharmacist what medicines you should have in your medicine cabinet to get you and your family through the winter season.
4. Drink more milk
You are 80% more likely to get a cold in winter, so making sure your immune system is in tip-top condition is important. Milk and dairy products such as cheese, yogurt and fromage frais are great sources of protein and vitamins A and B12.
They're also an important source of calcium, which helps keep our bones strong. Try to go for semi-skimmed or skimmed milk – rather than full-fat.
5. Eat more fruit and veg
When it's cold and dark outside, it can be tempting to fill up on unhealthy comfort food, but it's important to ensure you still have a healthy diet and include five portions of fruit and veg a day.
If you find yourself craving a sugary treat, try a juicy clementine or satsuma instead, or sweet dried fruits such as dates or raisins.
Winter vegetables such as carrots, parsnips, swede and turnips can be roasted, mashed or made into soup for a comforting winter meal for the whole family. Explore varieties of fruit and veg that you may not normally eat.
6. Stock up
There may be times over the winter months when you are unable to get to shops – it may be too cold, or, they may be closed over the Christmas period. For these times, it pays to be prepared. So stock up with plenty of wholesome and nutritious foods such as tinned or frozen fruit, veg, fish and meat. Don't forget that basics like lower-fat milk, bread and fat spreads can be frozen too. Finally, remember, it's best to go for versions with no added sugar or salt.
7. Look out for others
Half of people over 65 live alone. Bearing this in mind, do check in on your elderly friends, relatives and neighbours. They may need some help picking up a prescription or some shopping, or they may just want a chat and some company – it'll only take you 5 minutes and could make all the difference.
8. Try new activities
Don't use the cold winter months as an excuse to stay in and lounge around. Instead, get out with the whole family to try out a new activity – maybe ice skating, or taking a bracing winter walk on the beach or through the park. Regular exercise helps control your weight, boost your immune system, and is a good way to break the tension that can build if the family is constantly cooped up inside the house.
Visit nhs.uk/staywell for more details on how to help you and your family to stay well this winter.
To find out more, visit Public Health England.