Half Of Brits Don't Take Medication Properly
---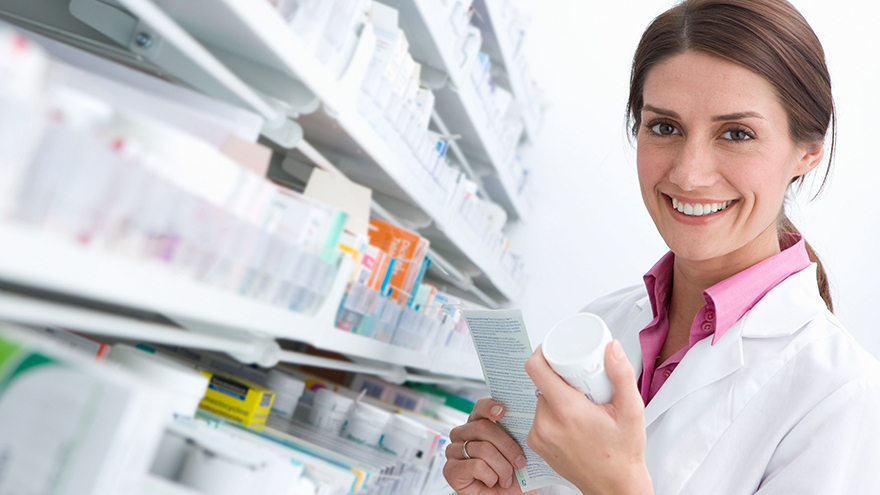 Your pharmacist can help you avoid side effects. Picture: Alamy
Do you follow the doctor's (or pharmacist's) orders, or are you a rebel patient? An amazing half of all people who are on medication don't take it as prescribed. This could mean that people think they're looking after themselves, but are actually risking their health.
Don't panic, though – there is free help available…
What could go wrong?
Not taking your medicines as prescribed can cause you extra health problems. If you stop too early, the condition can become harder to control, while if you take them at the wrong time of day your body might not absorb them properly.
You may also get unnecessary side effects, depending on whether you're meant to take a dose before or after food, for example.
Research by LloydsPharmacy found that 44% of people taking medicines suffer side effects that they could avoid.
Who is most affected?
LloydsPharmacy pharmacist Alison Freemantle says that in her experience, the people who find it most difficult to manage their medication are:
Cardiovascular disease (CVD) patients
Type 2 diabetes patients
Those on antibiotics
People who take less frequent doses of medication
This is because, unlike with pain or a skin problem, CVD and Type 2 diabetes often show no symptoms. The person might feel or see no difference when they are taking the medication, and sometimes the side effects can put them off too.
Antibiotics can cause problems as they often need to be taken 3 or 4 times a day, and it's easy to forget them. They're usually only taken for a short time, so it can be difficult to get into the habit.
Have you ever stopped taking antibiotics without completing the course? Maybe you started to feel better, or wanted to escape the side effects. The big problem with doing that is, the infection may not be fully cleared up and the bugs can become stronger and resistant to treatment.
Get a free meds check-up
If you'd like to understand more about your medicines and ensure you are getting the most out of them, you could use LloydsPharmacy's free Medicine Check Up Service.
This free service helps to keep you on top of your medicines. You get a consultation which is quite similar, in some ways, to an annual review with your doctor.
However  it focuses not on diagnosis, but on increasing your knowledge of the medicines you take and the reasons why you take them, as well as discussing how you can take them more easily.
Ways your pharmacist can help
Your pharmacist can offer expert advice on managing your medications, avoiding side effects and getting the best results from your treatments.
If you're caring for loved ones who are on several medications, then this service is particularly recommended for you.
Find more information and how to book a consultation at your nearest LloydsPharmacy here. 
Are you one of the many people who struggle to visit a pharmacy during opening hours to pick up your prescriptions? LloydsPharmacy also offer an Online Prescription Service which lets you have your medication delivered for free via Royal Mail.
Some wise words…
Pharmacist Alison Freemantle also has some important advice on taking medication properly:
Missed a few days in your treatment? It's still worth finishing the course of medication to help reduce your symptoms
Never share someone else's prescription medication. It has been prescribed specifically for that person, taking into account their medical history. It's suitable for them but may well not be suitable for you
Some foods can affect how well your medication works. For example, grapefruit can block breakdown of enzymes when you are taking some medications. This means that medications may not be broken down and can lead to you overdosing
Go easy on the sprouts. If you're taking warfarin, don't eat significant amounts of Brussels sprouts. They're high in vitamin K and can affect the action of the medication
Do you carry "just in case" medication such as paracetamol? Check the expiry dates – or you could accidentally take out-of-date ones that are potentially useless or dangerous
Find it difficult to swallow medication? If, for example, you have difficulty swallowing, remember that you can always ask your GP for a different form of the medication, such as in a liquid, so that you can take it more easily
Read more expert advice on managing diabetes