We chat with Amanda Prowse, author of The Food Of Love
---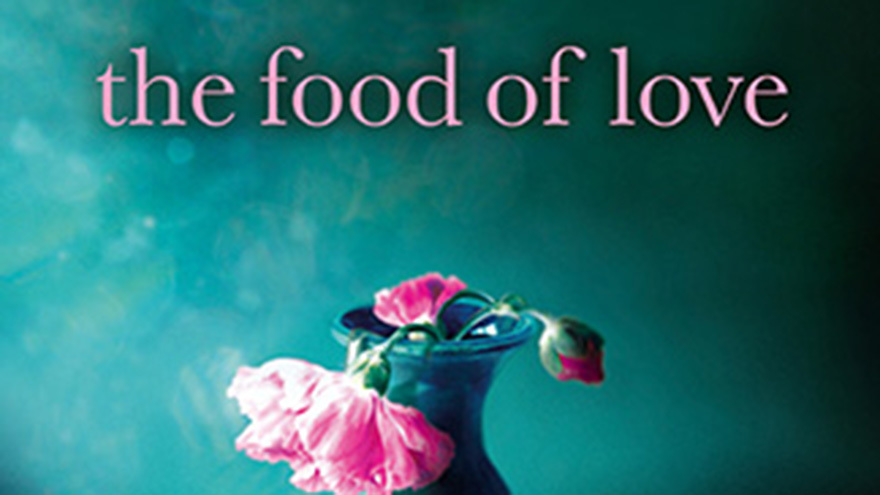 The Food Of Love
by Amanda Prowse
Lake Union Publishing PB, £8.99
Interview by Karen Byrom
Amanda Prowse has been described as the queen of contemporary dramas – and with good reason. She's not shy about exploring issues like illness, alcoholism and war, but ultimately her stories are about relationships, about people, about love.
The Food Of Love opens with a happy family scene. Food writer Freya, photographer Lockie and their two young daughters, Charlotte and Lexi, are on holiday in the USA. Charlotte is loving and sweet, Lexi is fun, vibrant, full of life. Their lives stretch magically before them, full of promise.
Just a few short years later, Freya receives a call from Lexi's form tutor. She wants to discuss Lexi's eating habits – and for the first time, anorexia is mentioned.
And so begins the family's ordeal. Freya struggles with the impact of Lexi's illness, all the while trying to hold her family together as each reacts in different ways to the upheaval it causes in their life.
Will her mother's love be enough to save Lexi? And will love be enough to save Freya's marriage.
Keen to discover the inspiration behind this powerful, moving story, I spoke to Amanda about the novel, just as it reached No. 1 in the Kindle charts.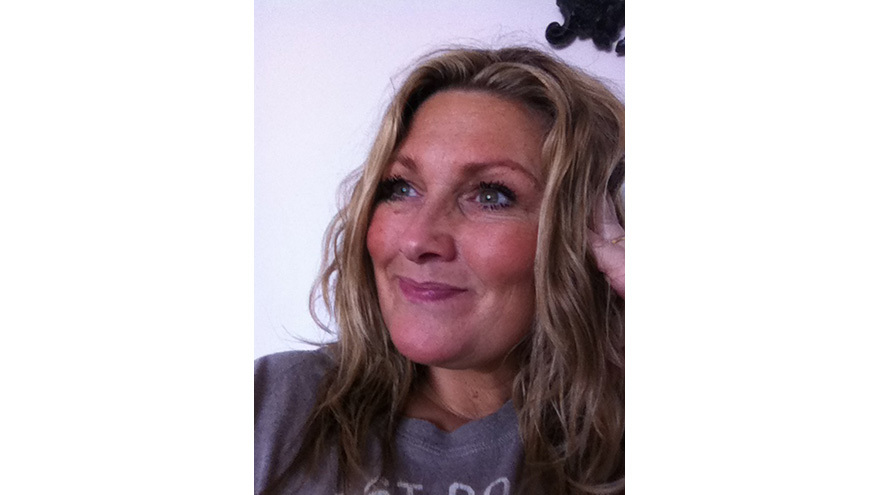 Amanda, how excited are you that the The Food of Love has been chosen as KindleUSA's lead title?  
Oh my goodness, I AM BEYOND EXCITED! (I have to capitalise my response to demonstrate my screams of joy!) It is real pinch me stuff and I might be making the kids' tea or cleaning the bathroom and I stop and think, OH WOW, right now in America someone is reading my book! It's a lovely, lovely feeling.
The Food of Love had me gripped from the start when feisty little Lexi jumped from the pier and jumped from the pages into my heart.  Where did her character come from and what sparked the idea for the plot?
I am so glad! I love Lexi too. I think her spark, her energy and her fearless nature makes her the little girl I was before I realised that the world didn't love me unconditionally the way my family did and I stopped singing in the streets, saying exactly what was in my head and became conscious of my appearance.
The idea for the plot came to me when talking to my mum who lived with anorexia in her youth and thinking about how my husband and I might handle the situation if it ever knocked on our door.
I knew our responses would be very different. I would want to wrap my child in cotton wool and my husband would think there must be a quick, sharp solution
How did you research it? You must have heard some heart-breaking stories?
I really did. I didn't fully understand the nature of the illness or the impact it has on families until I started speaking to sufferers. There are several stories that will stay with me and haunt me now. One in particular was a mum about my age, who was utterly desperate and who broke down when she told me that her daughter chose starvation every day, and no amount of love or guidance could sway her from the path she was on.
Any parent can only imagine the horror of looking at the emaciated frame of the child they love and feeling so powerless to fix them.  What can you do when the cure is also the disease; food?
Were there any happy outcomes for the people you spoke to?
Yes. I spoke to a couple whose daughter had been anorexic throughout her school and university years, missing out on big chunks of life. Incredibly, she had fought back from the brink, fallen in love, trained as a teacher and is now living a full, happy, balanced life. What an amazing achievement.
You're on record as saying you've had food issues over the years. Do you identify with Lexi? Or do you identify more with Freya? You seem to understand them both so well.
That's a good question and the answer is both. I have always had a very unhealthy relationship with food that I am only recently conquering – I am nearly 50. I have been slim, fat, slimmer, fatter and yo-yoed for decades. I now recognise many of Lexi's habits as my own, eating in secret, lying about food, obsessing over food and letting it dominate every area of my life. As a mum, I put myself in Freya's shoes and felt her pain and her frustration.
All through the book, I worried about what the outcome would be for Lexi. Did you know what would happen from the start? Or were you, like Freya, staring into an abyss of uncertainty?
I always knew what would happen to Lexi and whilst her journey is tough and heart wrenching, I also wanted it to be a story about hope and the unity of a perfectly flawed, close, average family. I think the best compliment I can ever have is when a reader says they felt my book was like holding a mirror to their own life.
In The Food of Love. Freya blames herself for being slow to act. What would you say to anyone who suspects their child might have an eating disorder?
I would say that a parents instinct is strong, listen to that little voice that sits on your shoulder. And no matter hard it is to accept and even understand, the sooner you face it, bring it out into the open and reach out for all the help that is out there, often, the better the outcome. (and know that you are NOT alone.)
You've written more than a dozen books in just five years. Can you tell us how you got started, please?
I LOVE what I do! I had always been an avid reader but never had the confidence to actually write and then after getting poorly it made me think about what I really wanted to do with the rest of my life and I knew that writing was what I wanted to do more than anything so I went for it. I still can't believe how my life has changed. I am thankful every day.
Where do you get your ideas? Do you often draw on your own experiences?
I am very fortunate in that my stories come to me fully formed – a whole book kind of whooshes into my head so all I have to do then is write it down. All my books are rooted in my own experiences or reflect some element of my life, but are written with the volume turned right up, so for example in What Have I Done? I knew what it was like to live under the cloud of control in a relationship, but had never actually murdered anyone!
You tackle some deeply emotional subjects, like loss of a child, terminal illness, war and alcoholism. Do you ever find certain scenes difficult to write? Is there any issue you wouldn't write about?
I frequently find scenes difficult to write and deliberate over starting a particular chapter because I know it is going to take me to some dark places. I can often be found weeping openly as I write, but then I know that if I am moved by the words on the page then so will my reader.  I would never write about anything gruesome or the traditional misery memoir fare. That really isn't me.
Your characters are so empathetic. How do you gain your insights into their behaviour and reactions?
I am a great reader of human nature and that certainly helps. I also realised quite early on that we all have the same feelings and reactions in our emotional toolkit, so I simply place myself in my characters shoes and write about how I would feel.
What would you like your readers to take away from your books?
The knowledge that whatever they are going through, no matter how bad things get, they are not alone. They are never alone – millions of other women will be in the exact same situation and I hope there is comfort in that.
What's your favourite of all your books?
Aaaaaaagh! I don't like choosing! …but if pressed, I would have to say Clover's Child. It is set in 1960's London and I loved spending time in that era, plus it takes place in my Nan's house so it feels familiar. The heroine Dot is one of my favourites and the story is probably the best example of the old adage;  "you can never tell anyone's story by looking at them".
What do you read your downtime?
Anything with a good plot and gripping characters. I have a wide and varied taste, YA books like Lemony Snicket's A Series of Unfortunate Events, classics like Thomas Hardy's Tess, anything at all by Isabel Allende and so much more.
What book first gave you the reading bug?
I read voraciously as a child, but the book that left me stunned and wishing that one day, I might be able to make someone feel the same way with a story, was Colleen McCullough's the Thornbirds. I was fourteen and was lost to this world of lust, unrequited love, poverty, loyalty, deception, triumph, deceit, you name it and this book has it! It changed my life.
What book from your childhood would you buy for a 10 year old child?
Carrie's War by Nina Bawden. I loved this book.
You consistently top best-seller lists. What are the highlights of being a successful author?
Without a doubt the highlight for me is when I see someone reading one of my books. It might be on a train or a plane or by a pool and my stomach flips and I feel nervous, as though they might know it's me! I watch their face to see if they are engaged, happy, sad? It blows my mind, every time. The feeling is indescribable.
You've a new book out next year. Any plot clues to tantalise us?
The Idea of You is the story of a woman's quest to become a mother later in life and what happens when her dream of motherhood seems to be slipping through her fingers in a race against time. It questions the very nature of motherhood and explores the meaning of 'having it all' for the modern woman.
And finally … My weekly readers would really love to see a short story from you in the magazine. Any chance of writing one for us when you've time to draw breath …
It would be my absolute pleasure! Consider it done!
For more about Amanda visit her site
and connect with her on Facebook and Twitter 
More Like This