New Year, New Feet
---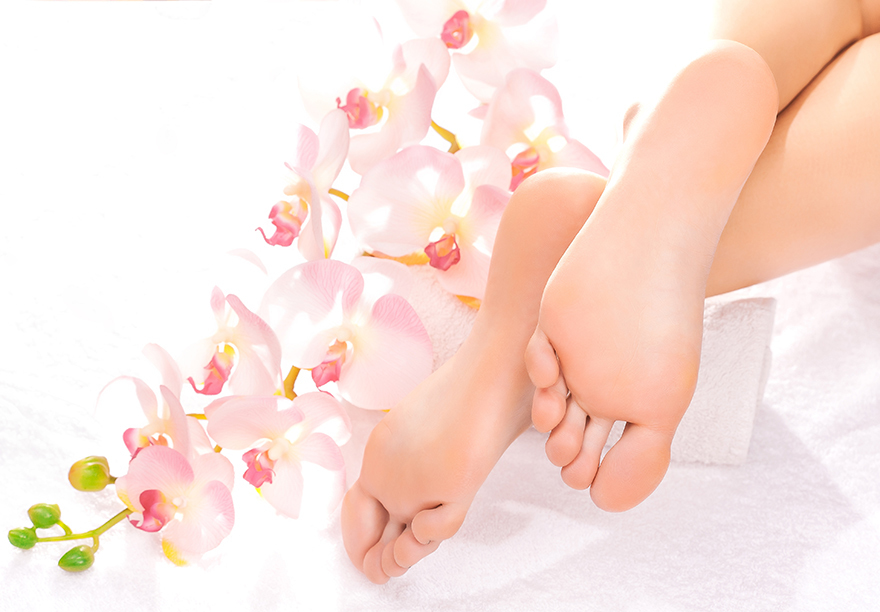 It's time for the inevitable avalanche of New Year diets, fitness trends and exercise classes. While you're gearing up to get into shape in 2017,  remember to exercise your feet, as they can often be neglected.
Giving your feet a proper, thorough workout will help to minimise the risk of injury during exercise, so you can work the rest of your body to its full potential.
Podiatrist Trevor Prior, who has over 30 years' experience in the industry and is part of the creation of the innovative orthotics behind footwear brand Vionic, has put together five simple exercises to give your feet the perfect workout for 2017.
Boost Circulation
How?
For this exercise, you'll need a resistance band. Firstly, extend your legs out straight while sitting on the floor. Take a resistance band and fasten it to a secure point, then place the other part of the band below your toes. Flex your foot upwards and hold for 5 seconds to create tension, then relax.
Why?
This is a great way to improve circulation and exercise your feet, plus it has the added benefit of stretching your calf muscles.
Relieve Tension
How?
While in a seated position, place your foot over your opposite knee. Grab your toes and pull them back until you begin to feel a moderate stretch. Hold for 10-15 seconds.
Why?
This will relieve any tension you have in your toes and leave them feeling relaxed and rested.
Support Your Feet
It's crucial to wear proper fitting training shoes when working out, to avoid sore feet and crippling pain.
Vionic Flex Sierra active shoes combine innovative technical features including a dual-density outsole with a specially engineered knit upper for added breathability. Each training shoe offers maximum comfort and support, plus are specifically designed for walking and running. Every pair features unique foot motion technology (FMT) which aligns the feet to the correct position, helping to reduce aches and improve posture.
Increase Strength
How?
Firstly, stand with your feet slightly apart. Rise up onto your toes by slowly lifting your heels off the ground. Hold this position for 15 seconds.
Why?
This exercise will help to strengthen and stretch both your toes and calf muscles.
Increase Blood Flow
How?
It's important to exercise all areas of your foot, including your arch which can often be ignored. Place a tennis ball under the arch of your foot and roll it around for approximately 30 seconds on each foot.
Why?
This exercise promotes blood flow and helps to stretch out the muscles in your foot.
By completing these daily exercises, you can really make the most of every workout and ensure that your feet fully support you every time you exercise.
Find out more about Vionic supportive footwear here.
Inspired to make changes? Check out more health features