Keeping Warm – Some Expert Tips
---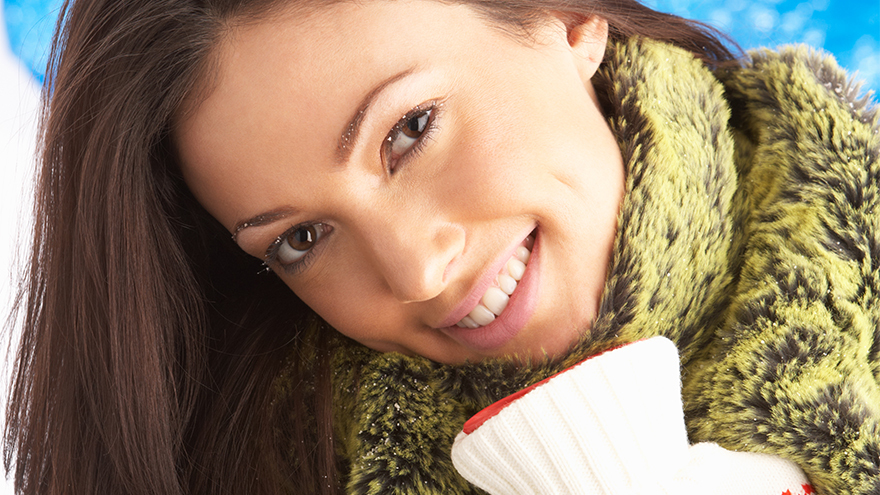 A hot water bottle is a good way to keep cosy
As we get older, we react differently to the cold and become more vulnerable during winter. So it's important that we, and elderly family or friends, keep warm and comfortable.
Many people aren't aware of the serious effects cooler temperatures can have on an older person's health. They can increase the chance of chest infections, as well as related serious health issues including heart attacks, strokes and pneumonia.
In a recent article Professor Mike Tipton, of the University of Portsmouth, revealed that deaths among elderly people increase by around 1% for every 1C drop in temperatures below 20C. With this in mind, the organisers of the Heating Installer Awards are urging the elderly – and those around them – to follow these basic tips.
Ensure your heating system is up to scratch
First things first – make sure your heating system is in working order, ideally in plenty of time for the cold months. If you have your heating system serviced every year, this will make sure it's running safely and efficiently.
A local heating installer can help you with this, assist with any problems, and advise you on the most practical heating option if you need a new system.
Get the timings right
If you find yourself feeling cold, don't simply turn the thermostat up to warm the house more quickly. Reset the timer too, so that the heating comes on earlier.
Not only will this help you avoid shivery spells, but it could save money! The Centre for Sustainable Energy advises that programming your heating to come on earlier but at a lower temperature is cheaper than turning it up as and when you need it.
Make sure the individual thermostats on your radiators are set correctly in the rooms where you spend most time. If you need more information on understanding your heating controls, ask a local heating installer.
Regulate the temperature
Experts advise that it is best to keep all rooms you occupy at a stable temperature – around 20 degrees C – rather than just heating one room. That said, if you feel cold, turn the heating up whatever the thermostat says!
Block out draughts and maximise insulation
Your heating will be easier and cheaper to run if your house is well insulated. Insulating the loft, hot-water tank and pipes, and installing cavity-wall insulation if your house is suitable are some steps you can take.
Financial help is available for insulation work. Please speak to The Energy Saving Trust before you rule anything out thinking you can't afford it.
If you draught-proof doors and windows, and draw the curtains at nightfall, this will also help keep the heat in. These measures can be cheap, or free in some cases, and easy to put in place.
Wrap up to keep warm (yes, but do you?)
It may sound obvious, but when it's cold do make sure you wrap up warmly in the house, whether you are simply watching TV or in bed.
We lose a lot of heat through our heads and feet, so bed socks are a must – even wear a woolly hat in bed for those really cold nights. A hot water bottle is always a welcome bedtime buddy too!
An old wives' tale would have people believe that leaving a window open at night is good for your health. In fact, breathing in cold air at night can actually cause health problems. Keep those windows shut!
Get the help you're entitled to
With energy prices going up, you may be worried about the cost of following some of the advice we've suggested.
From Winter Fuel Payments and Cold Weather Payments to Warm Home Discounts, there is plenty of support for those who need it. Make sure you claim the financial help you are entitled to in order to keep your home warm.
Rely on family and friends
If you know there is a cold snap expected, don't be afraid to ask family and friends to help out.
Perhaps they could pick up shopping for you, to save you going out in the cold. Maybe you could just ask them to visit more often – even just for the extra company!
Know someone who deserves a Heating Installer Award?
If you know a local plumber or heating installer who has gone that extra mile to deliver exceptional customer service, why not nominate them for The Heating Installer Awards?
The awards aim to recognise installers who continually demonstrate expert skill, deliver exceptional customer service and use the most innovative technology.
Sponsored by Continental Underfloor, Danfoss, Graham The Plumbers' Merchant, Installer Magazine, LG, Pegler Yorkshire, Sentinel and Vaillant UK, the competition is open until February 17, 2017.
If you wish to enter your local installer, or think they would like to enter themselves, check out the awards website.
Got a great tip for keeping cosy? Share it with us on Facebook, or email it (with a photograph) for our Bright Ideas or All About You! page.