Boost Your Health Kick With Our Latest Special!
---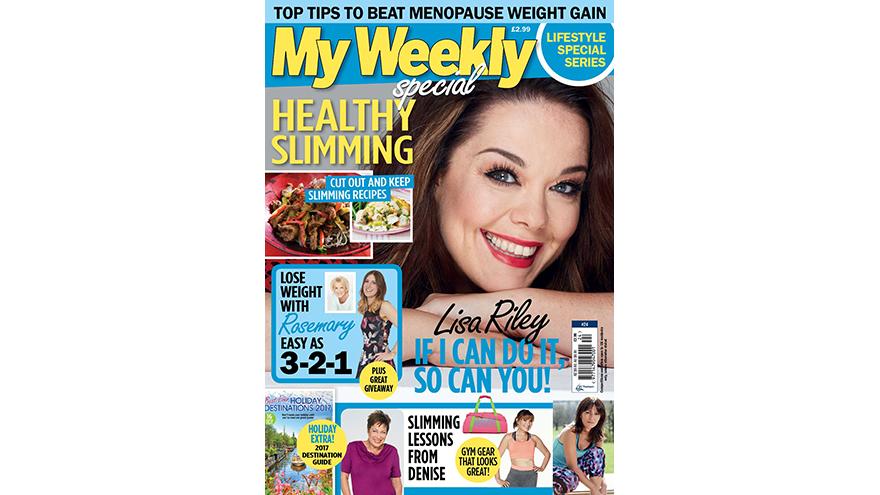 On sale now!
We all start the year with great intentions of eating more healthily and doing more exercise, but if your resolve is starting to slip now is the time to snap up our latest Special, Healthy Slimming.
It's packed with mouthwatering recipes to cut out and keep, plus we have great advice and recipes from Rosemary Conley as she introduces us to her 3-2-1 diet. We've top tips on beating menopause weight gain, holiday destinations to look forward to plus gym gear that looks great! And Lise Riley and Denise Welch share their own successes.
It's only £2.99 and it's in shops now! Enjoy!
Save money buying our Specials…