70 Years Of Dior
---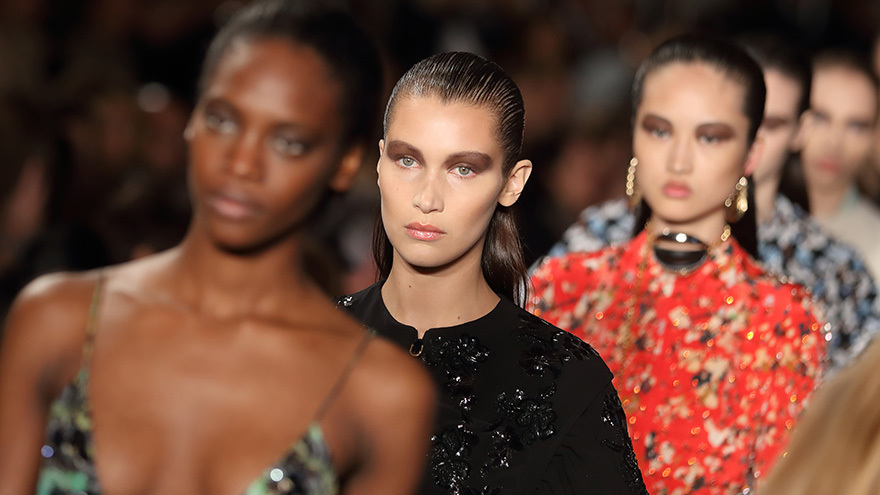 Bella Hadid walks at the Christian Dior spring summer 2017 cruise collection at Blenheim Palace Pic: Mike Marsland/WireImage
It's 70 years since fashion legend Christian Dior caused a sensation with his "New Look", transforming the silhouette of the female form with decadent full skirts blossoming from the waist, a refreshing change from the pared-down utility clothing of the war years.
To mark the landmark anniversary, this month More4 is screening a behind-the-scenes two-part documentary revealing the fascinating story behind the House of Dior and its dedicated celebrity followers (Princess Margaret was an early devotee), Inside Dior on Thursday 9 and 16 February at 9pm.
Episode one opens with a lavish party hosted by Hollywood superstar Charlize Theron at Christian Dior's restored mansion, La Colle Noire, in the south of France and revolves around two Dior fashion shows, one at Blenheim Palace and one in Paris. Follow the frantic efforts behind the scenes, meet the models and celebrity clients and watch the quest to find a new Creative Director.
In Episode two, we meet Maria Grazia Chiuri, the first ever female Creative Director as she prepares her first collecton and follow Dior's "nose" Francois Demachy in his search to create the perfect scent.
The glitterati gathers for Maria's first show – will it be a success? Don't miss this fascinating series to find out…
Inside Dior: a new two-part observational series starts at 9pm on Thursday 9 and 16 February on More4