The Hidden Allergy Risks At Home
---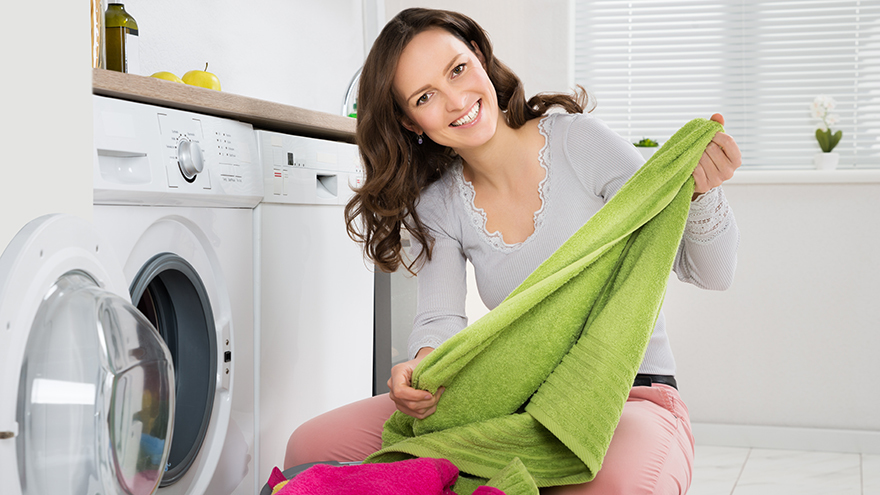 Pic: Istockphoto
With Allergy Awareness Week (April 24-30) well under way, Surcare, a laundry and washing up liquid range for sensitive skin, has teamed up with Dr Adam Friedmann, consultant dermatologist at the Harley Street Dermatology Clinic, to look at the hidden skin allergy risks in your home and how to avoid them.
Dr Friedmann says,
 The most commonly acquired skin allergies come from coming into contact with substances to which one becomes allergic – this is classic contact dermatitis. These substances are used by us every day in products that we use around the home, but there are some that are more likely to cause reactions."
Look Out For…
Your make-up and face creams
Face creams and make-up such as mascara, concealer and foundation can spark off an irritant or allergic reaction in some people. It's usually the fragrance or preservatives included in these products that people are sensitive to. Look out for ingredients labelled as "plant extracts" as these can sometimes cause allergic reactions due to ingredients such as tea tree oil, citrus extracts or lavender. If you have quite sensitive skin you might notice that your face is sore or stings after applying the product – this is usually an irritant reaction. If you are allergic to an ingredient in the cosmetic you may develop contact dermatitis or eczema where the product was applied. You can be using the product for a while before you experience an allergic reaction so often it can be difficult to pinpoint what has caused the flare-up. It's a matter of elimination to find out where the irritation is originating from. Once the reaction has settled, try testing your products on a small area of the skin to correctly identify any allergy. It doesn't matter if your products are luxury or budget – an allergy and irritation can still occur regardless of how much you've shelled out. Even products labelled as "hypoallergenic" or "natural" can cause irritation or allergy.
Cleaning products and washing-up liquid
Chemicals in certain cleaning products can irritate the skin when the two come into contact with one another. This is usually on your hard working hands that do all the cleaning. Wear rubber gloves to stop contact with the cleaning or washing-up product and eliminate the risk.
Laundry detergents and fabric conditioners
Laundry detergents contain irritants such as enzymes, dyes, and fragrances which can affect people that have sensitive skin. Babies and children may react to products like this as their skin is sensitive because it is still developing. Even some non-bio products still contain fragrances and dyes that can cause irritation so look for a product that doesn't contain any of these (for example Surcare) that doesn't contain these and so is kinder to skin.
Your medicines
It is possible to develop contact allergy to the very treatments that you've been prescribed to treat eczema.  As your body changes over time, your immune system can become sensitised (or allergic) to chemicals to which you're repeatedly exposed.  Consequently allergies to steroids can occur as can allergies to topical antibiotics (antibiotics appearing in creams). Combination steroid/antibiotic creams are often prescribed by doctors to treat infected eczema, so this is a genuine problem.
Your jewellery
Does your costume ring leave a red rash on your finger? Do your earrings make your earlobes itch? You could be allergic to nickel. Nickel is a metal that is used frequently in our everyday lives in jewellery, belt buckles, watches and denim studs. You can be wearing something with nickel in it for a while before you develop an allergy, but once it flares up you need to avoid wearing it as the metal sensitivity won't go away. Pure gold and silver are a safer bet as they usually don't irritate skin.