Anti-ageing Summer Skincare
---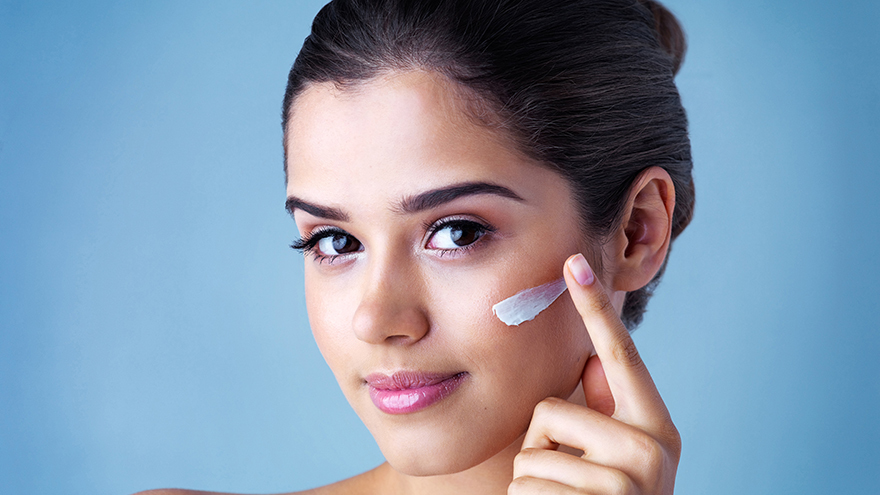 With summer fast approaching, it's important to re-think your skincare regime to suit the weather.  Botanically based beauty and wellness expert Arbonne, offers some top tips to follow to ensure your skin stays healthy and youthful during the summer months.
Stay hydrated
As the season changes and the temperature rises, it's even more important to make hydration a priority when it comes to skincare. At night skin repairs and while doing so, loses a huge proportion of its moisture. This can be worse in the warmer months, as air conditioning and sun exposure can actively accelerate dehydration.
In order to combat this, use a night cream that contains collagen supporting vitamin C such as the new Arbonne RE9 Advanced Night Repair Cream (£75). It's important to ensure that any creams and masks applied overnight do not contain pore blocking ingredients such as mineral oil, as this will prevent skin from breathing naturally.
Switch your English breakfast tea for a herbal option
English breakfast tea is the nation's firm favourite, however the caffeine in drinks such as tea and coffee dehydrates the skin which can lead to ageing.
Herbal teas can be a great addition to any diet, counting towards the recommended fluid intake and helping to restore moisture in the skin. Additionally, the high amount of antioxidants in drinks such as green tea will help to keep skin clear.
Exfoliate, exfoliate, exfoliate
Dead skin cells can block the absorption of hydrating ingredients in products, preventing skin from maintaining a radiant, youthful glow, therefore it's important to exfoliate. Exfoliation will help to get rid of any dead skin cells that can make skin look tired and dull, as the process increases cell turnover rate, which promotes more radiant, summer-ready skin.
Arbonne's Rescue & Renew Detox Scrub (£48) contains coriander seed oil and avocado oil to support the skin's natural moisture barrier and works to unveil the renewed layers of skin through gentle exfoliation, promoting a healthy glow.
Don't forget the SPF
Using skincare products with SPF is essential all year round, especially in the warmer months. Although it may not get extremely hot, the intensity of UVA rays remain relatively high year-round. Sun damage can cause premature ageing, which can lead to wrinkles and pigmentation. Although often heat from the sun cannot be felt, it may leave a mark that isn't visible to the naked eye.
Using a foundation that contains an SPF will ensure skin is protected throughout the day. The Perfecting Liquid Foundation SPF 15 (£37) from Arbonne will protect, moisturise and create the look of firmer skin, diminishing the appearance of fine lines and wrinkles.
Don't forget the body!
Getting that perfect summer glow can be tough on skin. With increased sun exposure, hot temperatures and time spent outside, skin can become dry and damaged during the summer months.
However, skincare isn't just about a good facial regime, it's important not to forget about the skin on the rest of the body. Use a nourishing shower gel and a body exfoliator to get rid of those dead skin cells, and then follow this up with a body lotion to lock in all over body hydration.