Blood Sisters: We review an enthralling new domestic-noir chiller by Jane Corry
---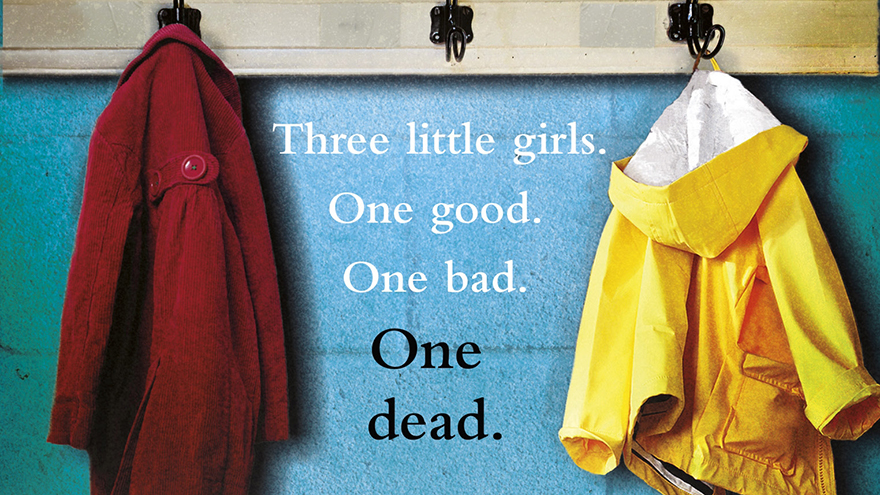 Reviewed by Karen Byrom
A story that opens with the heroine taking a job at an open prison promises to be gripping, and Jane Corry's Blood Sisters (Penguin PB, £7.99) doesn't disappoint!
Alison, Kitty and Vanessa set off to school one sunny morning in May. Within an hour Vanessa is dead, victim of a seemingly random car accident. Kitty is hurt, Alison escapes with no physical injuries.
Fifteen years later, art teacher Alison's decision to apply as artist-in-residence at a men's open prison seems reasonable on the surface. As a single woman with bills to pay, she needs more money than she is bringing in from her current post.
Meanwhile, in a care home miles away, wheelchair-bound Kitty is locked in her mind, victim of the accident she cannot remember and unable to communicate with those around her. Her physical state doesn't affect her cunning ability to get what she wants from those around her. But when a male visitor appears, she can't explain to anyone why she is so terrified of him.
Knives are flashed, metaphorically and physically
Alison, too, is becoming increasingly frightened. Since she took up her post at the prison, strange things have happened. She is convinced she is being watched. And gradually she realises that she is in danger.
Does one of the prisoners know of her past? Does he have contacts on the "outside" who can harm her? And will he reveal that perhaps there was more to the car accident that destroyed so many lives than just bad luck?
As the story draws to its dramatic denouement, knives are flashed, metaphorically and physically, while blood and secrets are spilled. Can Alison and Kitty survive this second drama in their life unscathed? Or will they meet the same fate as Vanessa?
Can the reader trust Alison?
Alternating between Alison and Kitty's viewpoints, Blood Sisters gradually unfolds a story of family deceits and lies. At the outset, neither woman is particularly sympathetic – Alison seems cold and ungiving, Kitty selfish and sly, but both are mesmerising.
It's brave of the author to make Kitty an untypical, sweetly- suffering wheelchair victim – you can't help but cheer her on in her quest to live full to the full.
As Alison's story unfolds, we find ourselves warming to her. But can we trust her any more than she trusts the violent men around her?
Blood Sisters unfolds with ratchetting tension, each chapter adding to the layers of the present-day plot while unfolding the back story of both women until we reach the dramatic events of that fateful day fifteen years ago. The denouement, when it comes, brings all the threads together in one satisfying conclusion.
Jane Corry's debut domestic-thriller noir, My Husband's Wife hit the Sunday Times best-seller chart. Thanks to Kitty, Blood Sisters is just as good, if not better – a highly-recommended read.