Meat Is No Longer King of the BBQ
---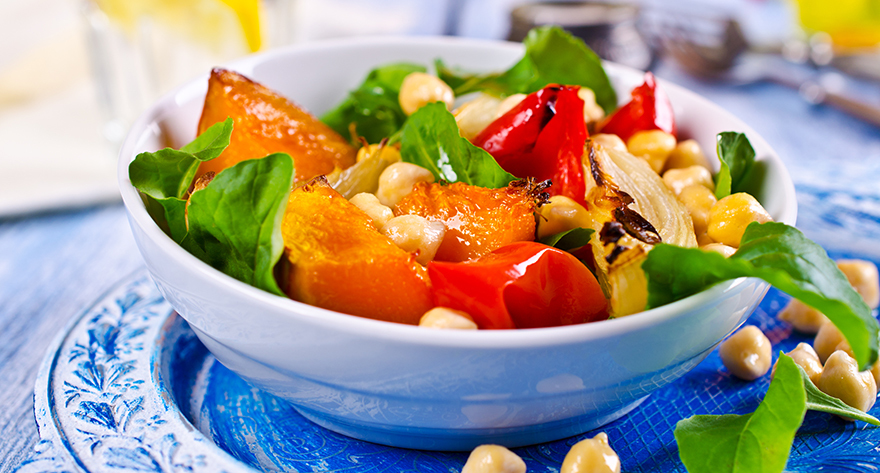 Pic: Istockphoto
By Hannah McLaren
 One in 10 Brits set to have more than 20 BBQs this summer"
Looking forward to a barbecue filled summer season with your friends? You're not alone! New research from leading frozen food retailer, Aunt Bessie's, has revealed one in 10 Brits will attend more than 20 barbecues this summer, so if you're throwing one, it's important to get it spot on.
The study also showed that Brits believe good food (82%), sunny weather (69%) and the guests (43%) are the three most important factors when planning the perfect barbecue.
To celebrate the barbecue season, Aunt Bessie's has put together some simple, easy to follow tips. So grab the flip flops, apron and tongs and throw your guests the ultimate barbecue to end all barbecues.
Aunt Bessie's 5 Top Tips
1. Tasty, original food
"There's nothing wrong with the classic burger bun, but it definitely won't have that 'unforgettable' factor. While 51% of Brits still look forward to meat, the most interesting and unusual sides is where the real excitement is.
"Almost a third (31%) look forward to potato and sweet potato sides, closely followed by corn on the cob (21%) and surprisingly, salad (15%). By buying readily chopped, frozen sides, you can save yourself time to focus on manning the barbecue."
2.  Top tunes
"Why waste hours collating your favourite tunes into a music playlist that no-one can hear? 20% of Brits consider music to be the most important element to a barbecue, so to really create some atmosphere, borrow or hire a speaker. Get interactive by hiring a mic and host a mini karaoke contest!"
3. Entertainment
"Don't have your guests twiddling their thumbs. Come up with a few simple games to get everyone involved in once the food is over. Simple school sports day races are a great, fun way to get the whole family involved. Egg and spoon, sack race, or limbo – they don't need to break the bank!"
4. Keep 'em comfy
"Make sure your guests aren't standing around, and getting achy knees! Picnic blankets are a great, sociable seating idea. Bring the inside outside too, with bean bags and comfy cushions."
5.  A little something extra
"To make your barbecue truly memorable, why not bring out a little surprise for your guests? A surprise 'make your own' ice-cream station once the main food has gone down, marshmallows for toasting, or a little cocktail (or 'mocktail' for the kids)!"
Your chance to win
Put your feet up and let someone else host your perfect BBQ this summer.
Aunt Bessie's is giving Sainsbury's shoppers the chance to win the "Ultimate BBQ" – complete with a trained grill chef, a brand new barbecue, Sony portable speaker, LED lights, £100 spending money and lots more.
Nicola Jackson, Sainsbury's Shopper Marketing Manager at Aunt Bessie's, says: "We all know how much we Brits love to have a barbecue, even with just the slightest hint of sunshine.
 Win the Ultimate BBQ experience"
"To celebrate our competition we really wanted to find out what people most look forward to when attending a barbecue and provide the public with useful tips to help make theirs the best ever. One lucky winner really will have the "Ultimate BBQ" experience and everyone at Aunt Bessie's is already envious of this fantastic prize!"
For your chance to win, simply purchase a pack of Aunt Bessie's Rustic Fries, Sweet Potato Wedges or Sweet Potato Fries from Sainsbury's and swipe your Nectar card from 7th June 2017 until 30th June 2017.