The Music Shop by Rachel Joyce – a real page turner
---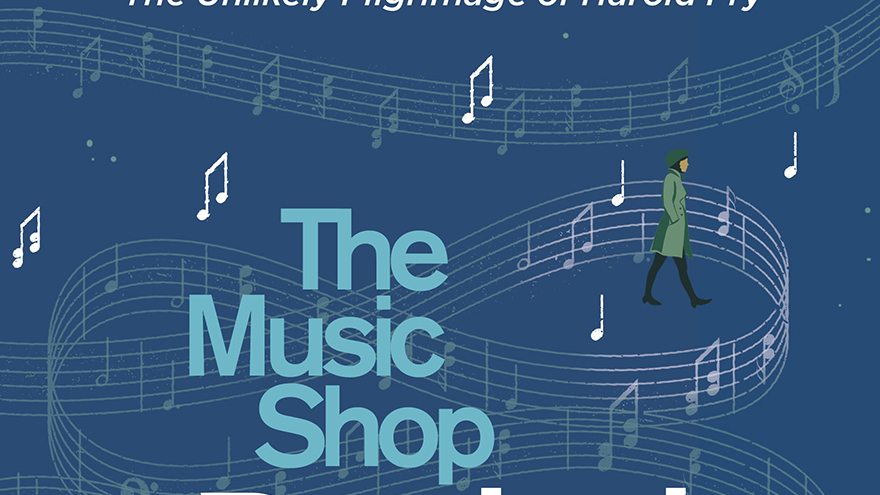 The Music Shop by Rachel Joyce (Doubleday HB £14.99)
Reviewed by Sally Hampton
I was expecting a page-turner from Rachel Joyce, the author of The Unlikely Pilgrimage of Harold Fry, and The Music Shop doesn't disappoint. It also boasts a cast of incredibly engaging characters  and intriguing mysteries that are all satisfyingly wrapped up by the conclusion.
It's 1988 and Frank runs his music shop on Unity Street, a run-down retail parade in an unnamed U.K. city, assisted by Saturday Kit.  Kit might have started out as the Saturday boy but he's a daily fixture now.
We're not sure why Frank has had to borrow to set up in business when he used to live in a big white villa with his late mother, Peg. But we suspect the answer may also explain why he's so nervous around romantic relationships.
All will become clear but, in the meantime, we know that Frank has a special gift. He can find people not just the music they want but the music they need – to soothe a troubled soul or mend a broken heart.
A mysterious past
Then, one day, a woman in a pea-green coat looks in the window of the shop and promptly faints on the pavement outside.  After she recovers her equilibrium, Isle Brauchman, who's nursing her own mysterious past, asks Frank to teach her all he knows about music.
Something is holding Frank back but Isle makes it impossible for him to refuse. She wins the hearts of all his friends on Unity Street.  Kit, de-frocked priest Father Anthony, the undertaking Williams twins, even Mrs Roussos' chihuahua! Only Maud the tattooist holds out, but then Maud's always held a candle for Frank…
Isle fixes the vinyl wrapping machine, one of Frank's key weapons in his fight against the relentless march of cassettes, CDs and downloads.  They begin meeting once a week for music lessons in the cafe by the cathedral.
Why does Isle never take her gloves off? Will the shop owners hold out or will Fort Developments pick them off one by one? What did Peg do to leave her son Frank so emotionally damaged?
And, crucially, will Isle and Frank finally succumb to the love everyone around them can see they share?
Over 21 years and 44 engrossing chapters, all of this and more is revealed. The Music Shop is a hugely entertaining read from one of Britain's very best popular authors. It made me laugh. The ending certainly made me cry.
And it took me on a breath-taking nostalgic journey through three decades of popular music. I can't recommend it highly enough.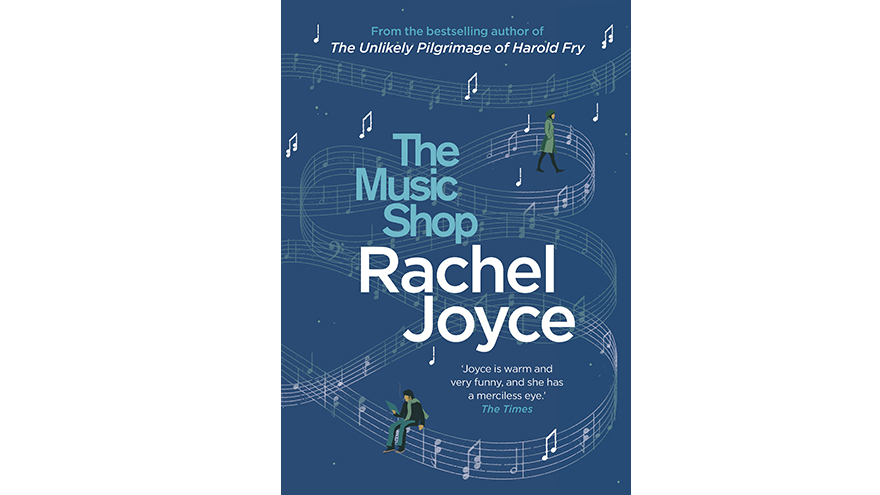 Don't miss the short stories in My Weekly every week and all the latest book round-ups in our monthly My Weekly Specials.