Be Clear on Cancer Campaign
---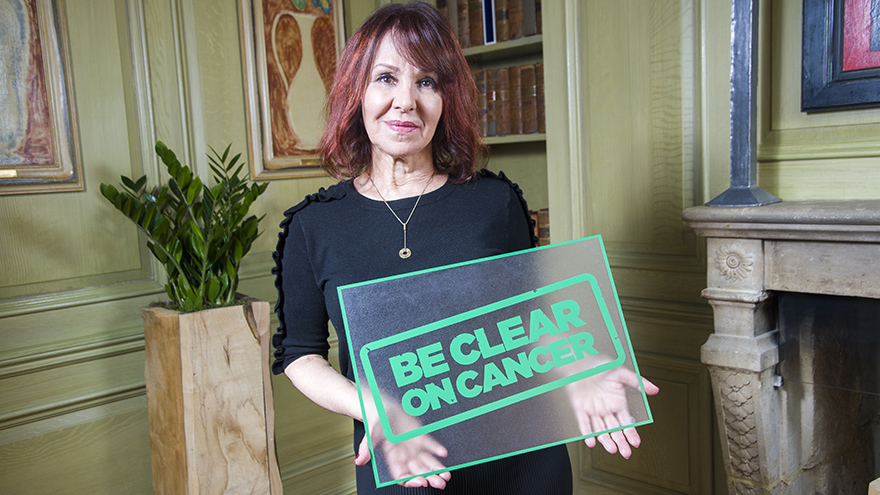 Arlene Philips
By Hannah McLaren
Cancer is often a silent killer, and that means we need to be more vocal about it.
Lung disease, heart disease and lung cancer are some of the leading causes of death in England, killing more than 150,000 people each year. In a bid to help reduce this number, famous faces from the world of dance, television and theatre are supporting Public Health England's "Be Clear on Cancer" campaign, which aims to raise awareness of the two key symptoms of these diseases across the country.
Moved by their own experiences, the celebrities have shared their stories to urge people to go to their doctor if they have suffered from a cough for three weeks or more, or who feel out of breath doing things they used to be able to do. These symptoms could be a sign of lung disease, including lung cancer. In the case of breathlessness, this can also be a sign of heart disease. And early diagnosis can save lives and improve the sufferer's quality of life.
Lung disease
Lucy Briers, actress and daughter of actor, the late Richard Briers CBE, talks candidly about her father's experience of lung disease. "My father had COPD. We didn't know very much about lung disease before my father's diagnosis –  sadly I don't think many people do until they know someone who has been affected.
 Don't be afraid, go and see the GP"
"With the help of his doctor, the exercises and the medication that he was on, my father was able to carry on living his life as normal for several years after his diagnosis – he even did a play. My message is don't be afraid, go and see the GP – this is your body telling you something could be wrong. It might not be anything serious, but if it is, a diagnosis and treatment can make a huge difference."
Lung cancer
Arlene Phillips' best friend and former dance teacher, Molly Molloy, died of lung cancer in 2016. She says, "She had this cough that didn't seem to go away, but every time I asked her about it she said it was a virus – we had no idea that the cough was a symptom of something more serious until it was too late. This campaign is so important. If you notice a friend or loved one who has had a cough for longer than three weeks, push them to see the GP. It could save their life."
Heart disease
English journalist and television presenter, Dame Esther Rantzens' late husband, Desmond Wilcox, had heart disease. She says, "My husband was diagnosed with heart disease in 1986. We were very lucky he went to see the GP when he first had symptoms because it enabled him to be treated and he could manage his condition. It gave us 15 extra years we might not have had, which I am so grateful for.
"Everyone gets breathless now and again, but if it feels unusual or you're getting out of breath doing everyday things, you must go and see the GP – don't put these symptoms down to old age or think it's just because of your lifestyle."
Media medic, Dr Dawn Harper is supporting the campaign and further encourages anybody who is experiencing these symptoms to go and see their doctor. "Some people may not think getting out of breath doing everyday things could be a sign of something serious. They may put a persistent cough down to an infection. They may be fearful of what they will find out, or even worry about wasting their GP's time.
"In many cases, it won't be anything serious, but it's so important that people don't ignore their symptoms or put off a trip to the doctor. You won't be wasting our time – we want to see you and we want to help."
Campaign
The "Be Clear on Cancer" campaign runs until 31 August 2017. For further information about the signs and symptoms of lung cancer, lung disease and heart disease, go to Be Clear on Cancer.