Top 11 Cycling Routes In The UK!
---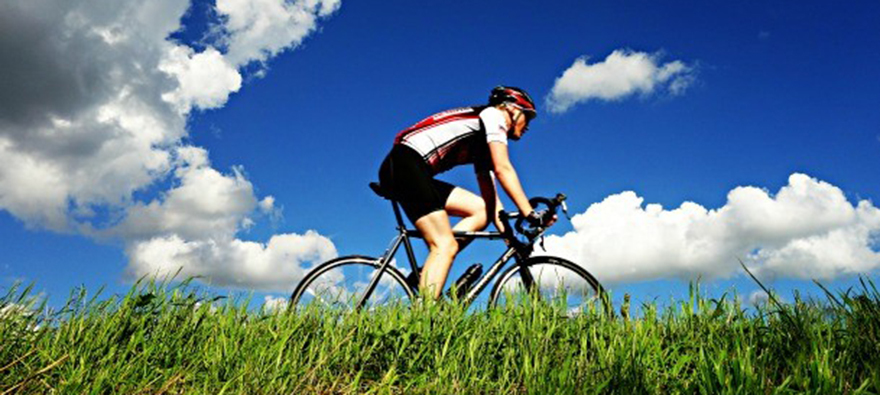 by Anita Bhadani
Wherever you live in the country, if you love to cycle then we want to help you get out and about as much as possible. So if you're looking for a little inspiration on where's good to get out and about, read on for our list of the top cycling routes for each region in the UK. That's right; from the remote islands of Scotland to the edge of Cornwall, we've scoured the land to bring you our 11 favourite tracks and trails that are perfect for your two wheels.
1. Isle of Arran, Scotland
If you've been a cycling lover for some time now, then it's likely that you've already paid a visit to the Isle of Arran. Situated just off the east coast of Scotland – the closest big city is Glasgow – the Isle has beautiful rolling hills and a real tough and rugged landscape, but don't be put off. It may seem small but it is packed to the seams with all manner of trails ranging from easy to severe, so there's something for everyone! The distances vary too, so there are simple six-mile trails if you're off on a family day out, and 21 milers with extreme hills if you're looking for a challenge.
2. Hamsterley Forest, Durham, North East
With over 2,000 hectares of forest and more than 33 miles of forest trails to explore, it's no surprise that Hamsterley Forest comes out as our top pick for the North East region. Whether you're looking for a leisurely cycle with the family or for some adrenaline-pumping mountain bike action, this is the destination for you.
3. The Cinder Track, Yorkshire and the Humber
Stretching up the coast from Scarborough to Whitby, the Cinder Track gives you the secluded ocean tour that you've always dreamed of. It's a decent distance of 21 miles, so it's perfect for a day trip. Why not pack a picnic and take in the incredible sea views, visit some secret coves while you're at it and pop into a couple of the historical sights you'll come across along the way
4. Windermere, Lake District, North West
If you're paying a visit to the North West of England, you can't miss the Lake District. And if you're in the Lake District on a cycling adventure, you may as well visit Windermere. One of our favourite cycle routes in this region takes you from Kendal to the town of Windermere, and we promise that it is one incredible treat for the eyes. 11.5 miles of undulating country lanes and cycle paths mixed with gorgeous views of the River Kent. You'll certainly be back for more.
5. Castlerock to Giant's Causeway, County Antrim, Northern Ireland
With breathtaking views of the Atlantic Ocean, you'll certainly enjoy your fair share of seaspray on this coastal journey. There are a few hills throughout the ride but the end result is certainly worth it! You'll finish your adventure at the visually stunning Giant's Causeway, so make sure you set off early in the day so you have plenty of time to explore and take pictures! It's a once-in-a-lifetime place to visit!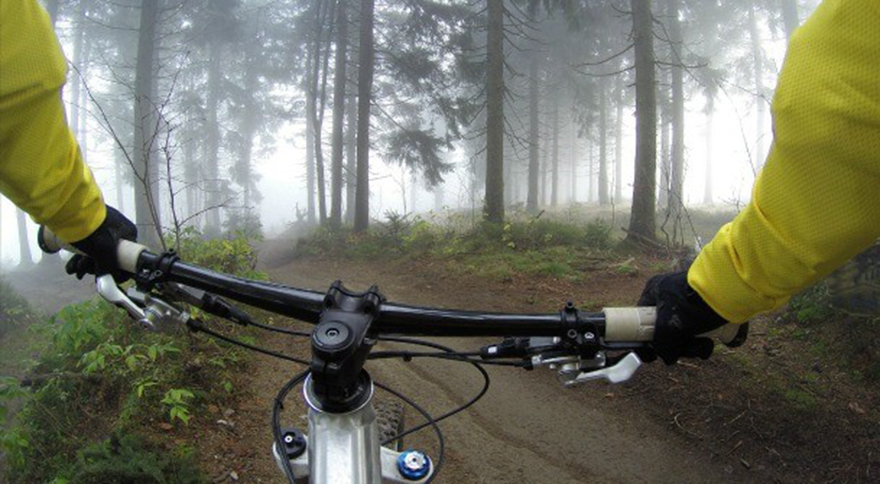 6. The Monsal Trail, Peak District, East Midlands
At a leisurely 8.5 miles and a completely traffic-free route, the Monsal Trail is perfect for quiet family days out. You'll be heading straight through the heart of the Peak District so you'll be enjoying gorgeous forest views and breathing in lungfuls of fresh air. There are plenty of trails for you to choose from depending on what kind of adventure you're looking for.
7. The Green Way Trail, Stratford Upon Avon, West Midlands
Starting in the historic town of Stratford Upon Avon, the Green Way Trail is 17 miles long and takes you through some of the region's typically quaint and little English villages and hamlets. It's perfect if you're looking for something to do one sunny Sunday. Whilst you may encounter the odd hill, there's nothing too steep or tiring and you can take plenty of breaks along the way whilst taking in the spectacular views.
8. Marston Vale, East England
Perfect if you're not looking for anything too tiring, the Marston Vale consists of two 4km loops in a figure of eight. Both tracks are fully surfaced so you've got a completely smooth ride ahead of you. You'll get to enjoy some incredible forest views, as well as some gorgeous lake scenery. If you're thinking of a fun and jam-packed day out in the fresh air, then this is the trail for you.
9. Elan Valley Trail, Wales
Wales is famous for its breathtaking views, and there will certainly be plenty of those if you head out on the Elan Valley Trail. It's an 18-mile round trip where you get to take in some incredible views of the reservoir whilst nestled in a valley of beautiful rolling hills. Perfect for a couple of cycling enthusiasts who are looking for a great day out, it's also ideal if you're thinking of getting into off-road cycling.
10. Forest of Dean, Gloucestershire, South West
The Forest of Dean is one of the most beautiful places in the country. Often considered to be a fairytale forest, if you head there in spring time and summer you'll be greeted with glorious blue skies and blankets of coloured flowers. With distances ranging from three to 11 miles, it's perfect for both families and keen mountain bikers. The terrains vary dramatically, ranging from completely flat to some hills that are near vertical – are you ready for an adventure?
11. Tudor Trail, Kent, South East
Running from the spectacular Tonbridge Castle to Penshurst Place, the Tudor Trail takes you right through the centre of the market town and gives you glorious views of the countryside along the way. Your journey will be mostly off-road, giving you a better adventure than just sticking to the pavements, but your efforts will certainly be rewarded.