Hey, Big Spender!
---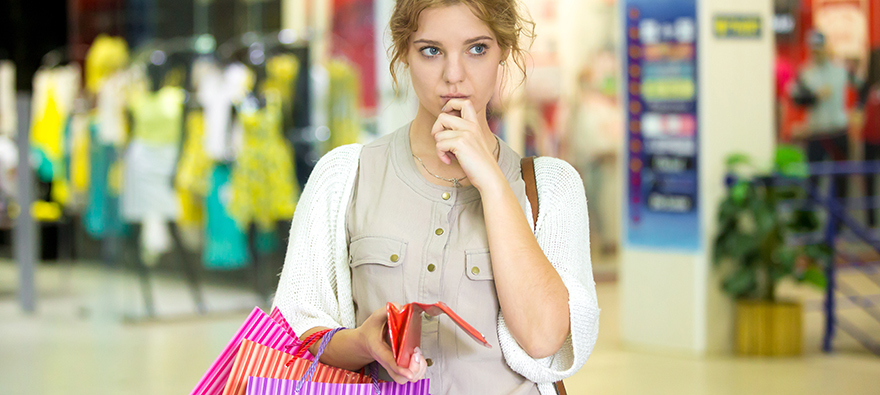 Pic: iStockphoto
With the sunnier months upon us, the British public are gearing up to spend this summer, with 38% planning to use their savings on a holiday over saving for emergency funds, retirement or even a house deposit. New research commissioned by Leeds Building Society has revealed that nearly a third (30%) of the UK describe themselves as spenders, with almost three quarters (73%) of UK adults saying they have an overdraft. Of those that have one, over half (52%) use it every month – with one in five admitting they always max it out (21%).

When it comes to saving, nearly one in ten (9%) UK adults do not have any form of savings account whatsoever. Almost a quarter (23%) save less than £40 a month, with those aged 18-24 being the age group most likely to struggle to save any more than this.
The desire to get on the housing ladder remains high with 43% of 18-24 year olds and 32% of 25-34 year olds saying they are saving for a house deposit. However, less than a quarter (24%) of those who earn within the average wage bracket (£25-30k) have a monthly standing order set up to transfer money to a saving account, with (52%) preferring instead to save on an ad-hoc basis when funds are available. As an average house deposit now equates to £21K, to save for a house within five years, single first time buyers need to be committed to putting away at least £350 a month, which a standing order would help them achieve.
Looking at reasons why we spend more than we save, the study found that a quarter (25%) of adults go shopping at least once a week to buy non-essential items such as clothes and cosmetics. Women are also most likely to go on a shopping spree when feeling a bit down; with a third (33%) saying they shop to make themselves feel happier compared to just 14% of men.
However, this feeling of happiness is short lived with 41% of women stating they often feel guilty about their purchases compared to less than a quarter (23%) of men. Interestingly, despite often feeling guilty or regretful, 13% of adults won't bother taking an item back if they later decide they don't like it.

Following these findings, Leeds Building Society enlisted the help of Consultant Psychologist, and author of Willpower For Dummies, Dr Frank Ryan, to provide advice and guidance to those who struggle to save money.



If you're interested in taking on the Savers vs Spenders challenge and would like further advice from Dr Frank Ryan . . .