Katie Piper – What's In Her Beauty Bag?
---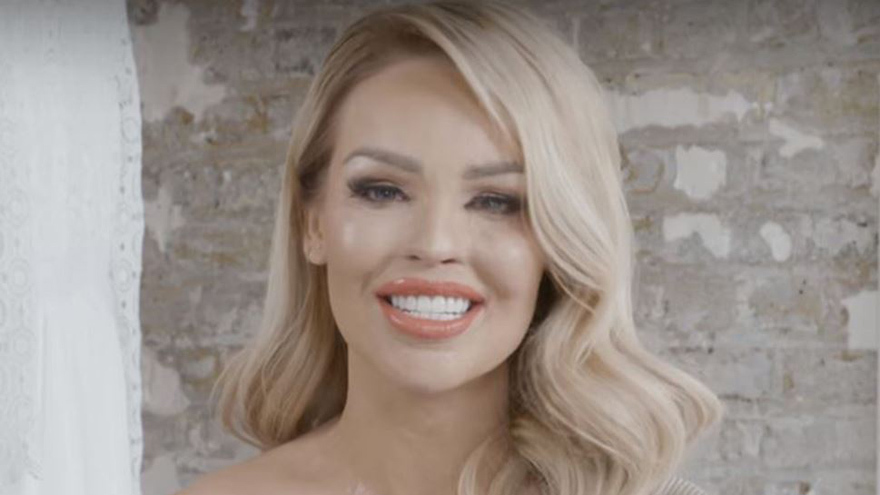 TV presenter and writer, Katie Piper, shares with us the beauty products she loves.
Here are her favourites: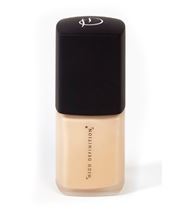 High Definition Fluid Foundation £32, www.beautyinhighdefinition.com. This bestselling foundation provides a long lasting silky formula, making it easy to apply and blend onto the skin to achieve full coverage. Thanks to its soft focus effect, fine lines and pores are visibly minimised to create a demi-matte finish, whilst maintaining the natural radiance of the skin to give a healthy glow. Available in 10 shades, this oil absorbing, long lasting formula is gentle and comfortable enough for all skin types.
 I had to re-learn make-up. I had some not-so-great experiences with camouflage at the hospital: shades, tones and colours were dated and the application was poor. But things have improved greatly. Nowadays I am happy to go barefaced when I'm not working. When I'm on TV, I use high-street brands such as L'Oréal and I'm a fan of High Definition make-up."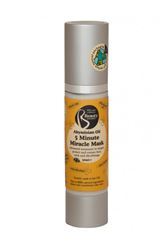 Beauty Kitchen 5 Minute Miracle Mask, £14.99, Holland and Barrett. This 5 minute miracle mask visibly draws out dirt and congestion whilst hydrating and restoring a youthful glow. Skin feels lighter, cleaner and purer. Use as often as needed. Suitable for all skin types and vegan friendly.
 I just apply a layer of the Beauty Kitchen 5 Minute Miracle Mask then press the oil on top and sleep with it on the face."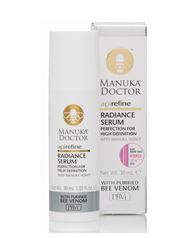 Manuka Doctor ApiRefine Radiance Serum, £17.99, Holland & Barrett. A luxurious finishing serum that works immediately to illuminate and boost skin's radiance for a more even complexion.  This super intensive serum uses Purified Bee Venom and Manuka Honey to help correct visible signs of ageing by brightening skin tone. This unique formula combines Octapeptide, a complex protein that works to fight fine lines and wrinkles with Organic Cactus extract to provide vitamins and minerals which help hydrate, firm and protect skin from free radicals.
 Manuka honey is another favourite; it's used in burns units for dressings and I recently discovered Manuka Doctor skincare. I use their oils, creams and serums – it's more of a treatment than a beauty product. A beauty regime for me, using Manuka Doctor, includes layering up the ApiRefine Radiance Serum, letting it sink in, then following with the ApiNourish Restoring Night Cream, then pressing the Replenishing Facial Oil oil on top all over face, neck and décolletage."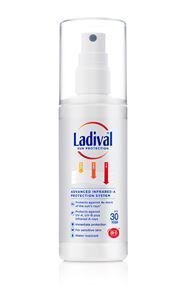 Ladival Sun Protection, £19.99 from Boots and other pharmacies. Ladival Sun Protection is the latest revolution in sun care and the first mainstream brand to protect against harmful Infrared-A rays, as well as both UVA and UVB. Ladival is scientifically proven to protect against the broadest spectrum of the sun's rays and this broad spectrum offers protection against four times more of the sun's rays than standard UVA and UVB sunscreens. Ladival has a wide range available to suit everyone, including lotions and sprays at SPF's 15, 30 and 50, as well as a kids range. They are free from perfume, colourants, preservatives and emulsifiers and suitable for sensitive skin, as well as those who suffer from sun allergy and prickly heat. To find out more about the Ladival range, or to buy direct, visit www.ladival.co.uk or shop.thorntonross.com/
 I always carry Ladival sun protection in my make-up bag, it's important that we remember to protect our skin throughout the year, not just in the summer months. I like to apply it to my skin as a base, before my make-up."