New Active 10 App Gets The Nation Moving
---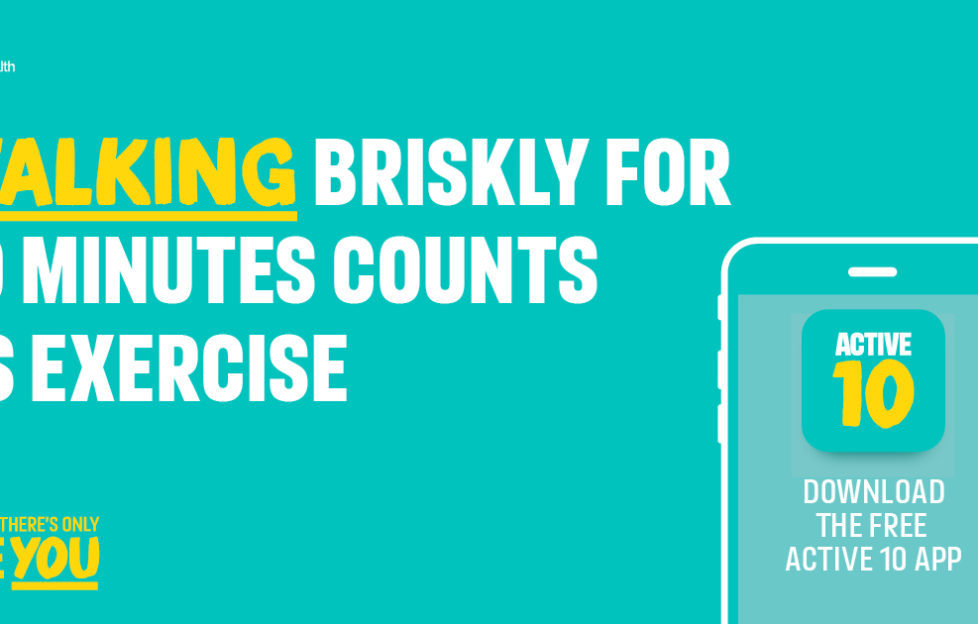 By Anita Bhadani
It seems ironic that the busier and more hectic our lives get, the more time we spent sitting sedentary. Whether commuting to work by transport or sitting at our desks typing, the hours begin to stack up day by day.
With all the pressing demands on our lives both professionally and personally, getting our exercise in steadily can fall further and further down our list of priorities. Indeed, new research from Public Health England shows that 2 out of 5 adults aged 40 – 60 do not engage in a ten minute brisk walk even once a month.
But why does this matter?
Walking to a Healthier You
A daily ten minute brisk walk holds a huge range of benefits for your body and mind. Whether stepping out at lunchtime or heading to the shops, brisk walking gets the heart pumping, makes you feel better, more energetic and the endorphins released improve your mood and mental health.
Over time, brisk walking can help to lower the risk of serious illnesses like heart disease, stroke, type 2 diabetes and many others. And best of all, you don't need an expensive gym membership or a fancy sports kit!
Where Do I Start?
Feeling newly inspired to get out there, and take in that fresh air? Public Health England's One You Campaign want to help support you.
Which is why they've released a new free app called "Active 10". It's the first free app to show you how much brisk walking you're doing, when you can increase your pace, and offer handy tips on how to fit more brisk walking into your day.
Lacking motivation? No problem, as the app also helps you to set goals and provides tips to help you keep your resolve.
The app is proving wildly popular, with 50,000 people having already downloaded it. What do you think – will you join them?
Search https://www.nhs.uk/oneyou/active10/home 
App store: https://itunes.apple.com/gb/app/one-you-active-10-walking-tracker/id1204295312?mt=8 
Android: https://play.google.com/store/apps/details?id=uk.ac.shef.oak.pheactiveten&hl=en_GB