Own Your Tone
---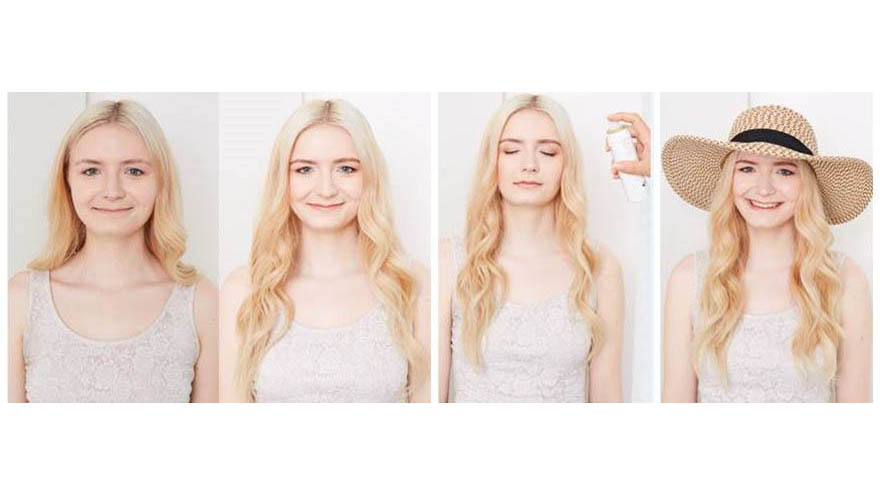 Cancer Research UK is calling on people to embrace their natural skin tone and protect their skin from the sun.
They've teamed up with celebrity make-up artist, Lyndsey Harrison, who has worked with the likes of Lydia Bright, Charlotte Crosby and Jess Wright, to create a step-by-step guide to a natural beauty look.
Lyndsey met melanoma survivor, Heather, and created her easy look with affordable products from the high street.
Heather knows first-hand the importance of sun safety. She was in the middle of her drama degree when she was diagnosed with melanoma in September 2015 at just 20 years of age. The incidence of skin cancer, like most other types, increases as we get older so Heather's was pretty unusual.
Heather, said,
 Getting a tan is just not worth the risk, so now I always wear sunscreen, seek shade and cover up no matter the weather. The experience has made me stronger – I tell myself that whatever life throws at me, I've beaten cancer so bring it on!"
For more information, visit: cruk.org/ownyourtone or search #OwnYourTone @CR_UK
Lyndsey Harrison's top make-up tips for owning your skin tone

Good make-up starts with a good base. After cleansing and then moisturising, when the sun is strong apply plenty of SPF, like Nivea Sun. SPF15 should be high enough wherever you are in the world, if it's used properly. Higher SPFs don't add much in terms of protection and might encourage you to spend longer in the sun inadvertently leading to more damage. Also make sure sunscreen has 4 stars or more, for UVA protection.
Next apply a lightweight, tinted moisturiser like Body Shop Instaglow CC cream, £15. It will allow your natural skin to breathe, but still give you good coverage. Contrary to popular beliefs, SPF in make-up such as foundation or moisturiser is not enough to protect you from harmful UV rays because you won't be applying enough, so always apply sunscreen first.
A light, subtle bronzer such as Blush Me Box matte bronze by MeMeMe, £9.95 will really highlight and contour your key features. Using a cream bronzer will make your face look healthy and radiant. To apply bronzer use a big fluffy bronzing brush, my one from Real Techniques is a good one, brush underneath the cheek bones, "follow the hollow" is my secret tip.
Look for a highlighter that isn't too frosty or sparkling – subtle is key! Urban Decay's Illuminated Trio set, £29 is a good highlighter. It should be applied as a light feathery dusting with a fan brush. I use a Vintage Cosmetic Company fan brush.
Moving on to the eyebrows, I use Freedom Pro Brow Pomade, £5 and my tip is to apply with an angled brush, in fine hair-like strokes.
Next you want to find a lip colour that matches your natural skin tone. I'm using Baby Lips® Moisturizing Lip Gloss by Maybelline, £3.99. They have a great range of natural lip colours, for a natural look just use gloss, alternatively you can also apply a nude liner if you want a more defined look.
A hydrating mist like La Roche-Posay Thermal Spring Water Spray, £3.50 can be used throughout the day to keep you cool. It will also provide that much-needed dewy glow when your skin is feeling parched from that office air-con.
Finish the look with a wide brimmed hat if you're about to head outside. And chill out in the shade in the middle of the day when the sun is at its strongest.