Think Pink
---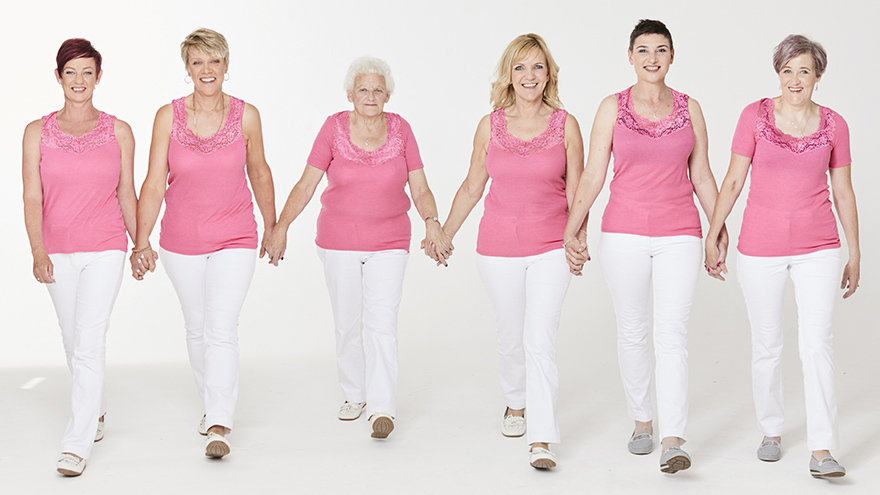 Online fashion brand Damart is showing its support for the UK'S leading breast cancer charity, Breast Cancer Now with the launch of its limited edition fuchsia pink vest.
With its pretty lace detailing, this fuchsia vest is perfect for layering, while the longer length makes it ideal for wearing with your favourite pair of jeans to add a splash of colour to your outfit. Opt for either a sleeveless vest or short-sleeved T-shirt design to suit your style.
Damart's pink vest comes in sizes 8-28, with the sleeveless vest design priced from £17 and the short-sleeved T-shirt design priced from just £19. A £4 donation will be made to Breast Cancer Now from the sale of each item, contributing to the charity's mission to stop women dying from breast cancer. Over the past decade, more than £200,000 has been raised by Damart for the charity through sales of pink vests.
The vest is modelled by members of Bosom Friends, a breast cancer support group based in West Yorkshire for women who currently have, or have previously had breast cancer. The Bosom Friends ladies wanted to be involved in the campaign to help raise funds for Breast Cancer Now's vital research. They are modelling alongside their supportive friends and family to show recognition and gratitude for the love and support they have received in the days, months and years since their breast cancer diagnoses.
On sale now at Damart.co.uk.