Why Autumn Is The Best Time To Plant
---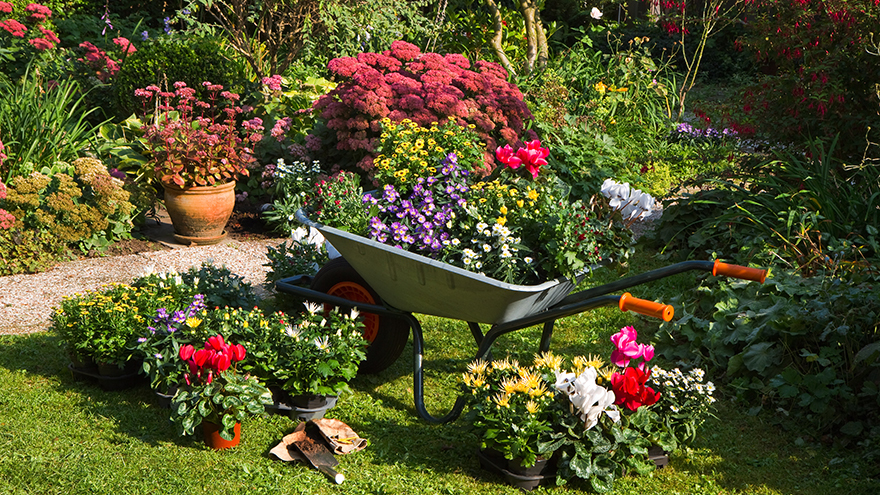 Autumn officially starts on September 22 – and there's plenty to do in the garden before winter!
If you want go achieve brilliant autumn colour in your garden, there are so many varieties to choose from and plant now.
Sarah Squire, Deputy Chairman at Squire's Garden Centres said,
 Autumn is a great time to plant hardy plants such as evergreens, roses and trees – my favourite include acers and euonymus. If you are after instant colour now, then a large chrysanthemum or aster will look stunning, or you could plant up a container with dainty violas, cyclamen and pansies."
Autumn is also the best time of year to plant bulbs, as they need to be chilled in the ground before they break dormancy and begin growing and blooming.
Sarah Squire added,
 Plant bulbs this autumn and you will be rewarded with the sight of beautiful daffodils, tulips or crocuses next spring. You can also plant fruit trees now such as raspberries and blackberries and you will have glorious blossom in springtime, and an abundance of fruit in the summer."
Top 5 Bulb Planting Tips
Big, fat & firm – Choose bulbs that are firm to touch with onion-like skin.
Dig deep – Plant bulbs three times the depth of the bulb's height, and at least twice their width apart.
Feed me – Add granular fertiliser to the holes to promote growth.
Which way up? – Place your bulbs pointed end up.
Group together – Plant bulbs in clusters of uneven numbers, or mix different bulb types together. This will give stunning displays come springtime.
Beautiful gardens from around the world…