Keep Your Gums Healthy
---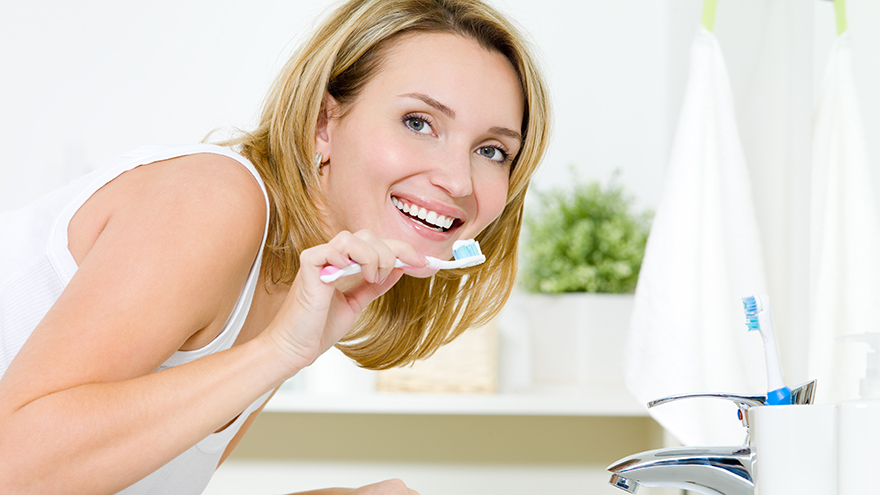 Facts About Gum Disease
Gum disease is extremely common and affects 3 out of 4 adults over the age of 35 in the UK.
Incidence of gum disease increases with age with 50% of adults 30 years or older and 70% of adults 65 years or older with gum disease.
Gum disease carries a higher risk of causing a stroke than diabetes and has also been linked to the likelihood of heart disease, dementia, cancer and premature birth. Most recently, researchers have found that those who suffer from long-term gum disease are 70% more likely to develop dementia.
Gum disease, not tooth decay, is the biggest cause of tooth loss and is caused by plaque, the sticky film of bacteria that is constantly forming on our teeth. Symptoms include swollen, bleeding gums during tooth brushing.
If gum disease isn't in advanced stages then good oral hygiene habits can reverse it.
Dentist and bacteriologist Dr Harold Katz, who has worked as an internationally recognised expert in the fields of bad breath, taste disorders, tonsil stones and dry mouth since the early 1990s and is the founder of The California Breath Clinics, and internationally acclaimed "Bad Breath Guru", has the following tips for My Weekly readers on how to keep gums healthy and prevent the onset of gum disease.
5 Ways To Keep Gums Healthy And Prevent Gum Disease
1 Many people completely forget about their gums when cleaning their teeth and just concentrate on the teeth themselves. This is obviously important to prevent cavities, but you should also clean along the gum line (where your teeth meet your gums) at least twice a day to help prevent gum disease. Try to keep the toothpaste in contact with the gums for as long as possible and avoid rinsing with water. Don't forget to clean in between your teeth with interdental brushes or floss in addition to your normal brushing.
2 If gum disease isn't far advanced, good oral hygiene habits can reverse it. Regular and specific application of alcohol-free mouth rinses such as The Breath Company Healthy Gums Oral Rinse will help calm the gum area and work to both eliminate germs associated with gum disease and reduce the formation of biofilm which leads to plaque and tartar build-up. It's important to steer clear of alcohol-based mouthwashes as these can cause dry mouth, and just mask odours rather than killing off bacteria.
3 Lifestyle plays a huge part in gum health. Limiting consumption of sugary foods and drinks, alcohol and quitting smoking will all contribute to healthier gums and mouth. Smoking in particular dries out the mouth and can lead to gum disease as a result of bacteria and toxins causing plaque to form in the mouth.
4 Keep hydrated. Dehydration leads to dry mouth and bad breath bacteria forming which can both contribute to the onset of gum disease.
5 Visit your dentist regularly! They are the very best source of advice and will be able to check for more subtle signs of gum disease and discuss any treatment plan with you, as well as offering advice on how to prevent gum disease returning. Your dentist will advise how often you should visit them, but it is usually between three months and two years.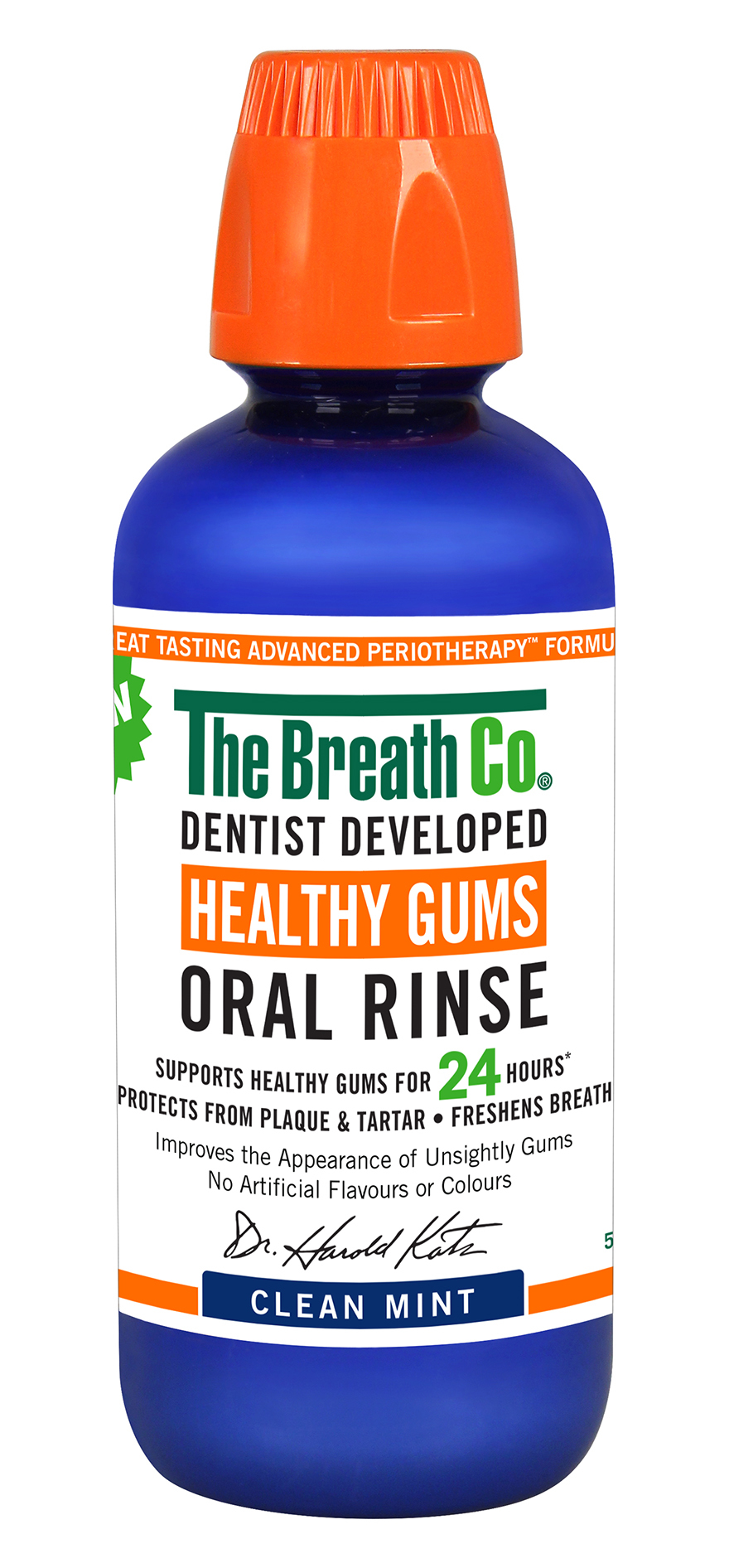 Gum Disease Combat Kit:
The Breath Company Healthy Gums Oral Rinse (£14, 500ml)
The Breath Company Fresh Breath Toothpaste Mild Mint (£9.00, 75ml)
A good quality toothbrush with soft to medium bristles. Hard or stiff bristles are more likely to injure your gums. And be sure to replace your brush every three months or so.
Floss or interdental brushes (ask your dentist for brand recommendations and tips on the best techniques). Available from Boots stores nationwide and www.boots.com.
For more tips on stopping sugar spoiling your smile . . .