Make Your Winter Feet Feel Fabulous
---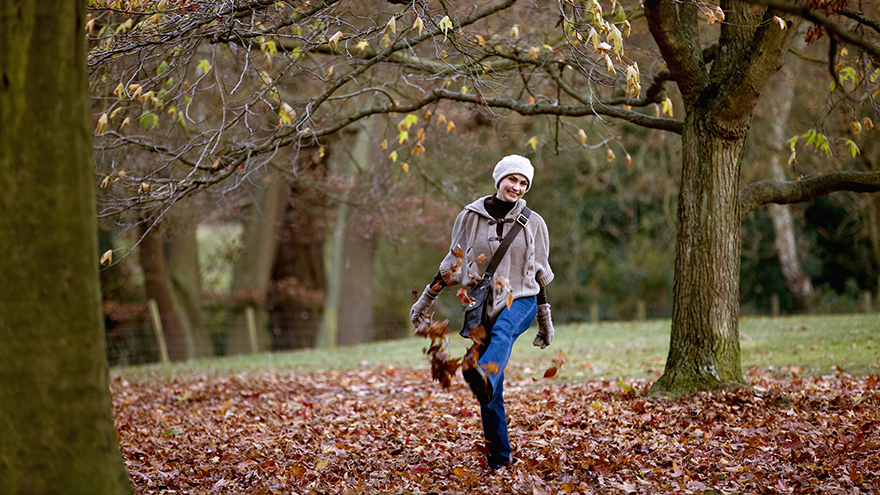 Pic: iStockphoto
By Trevor Prior, Podiatrist with Vionics
Sadly, it's time to say farewell to strappy sandals and sliders and turn our attention to thick, thermal tights and chunky socks. While your feet may not be on show as much during the winter, colder weather can not only cause dehydrated, flaky skin but also worsen pre-existing foot conditions such as plantar fasciitis (a painful heel condition which can affect mobility). Therefore, it's very important to give your feet some well-deserved love and care.
Trevor Prior, a renowned podiatrist with 30 years' experience in the industry, and a key innovator behind the Vionic "Science of Style" has compiled some simple, yet useful tips on how to keep your feet feeling fabulous throughout the colder months.
Nailing The Nails!
First of all, ensure that your nails are a healthy length and not too long. The easiest method to trim the nails is to take a soak in the bath. While relaxing in the tub the nails soften, making them much easier to trim. Ideally, the nails should be short and cut level with the toes. By doing this you prevent snagging the nail on knitted socks and tights, which can be very painful if torn down to the hanging nail below.
Trevor says, "I would recommend cutting the nail as straight as possible, and avoid snipping the corners down too far, otherwise it can lead to painful ingrown toe nails!"
Bypass Blisters
Blisters are caused when shoes are too tight or too loose. Excessive rubbing can lead to unsightly, painful blistering of the feet, making even walking uncomfortable. To avoid this, be sure to invest wisely in correctly sized footwear. Trevor recommends wearing shoes that provide "half an inch between the end of the toe, to avoid rubbing around the toes". Closed boot designs are the staple go-to for women during the winter months. Vionic's new AW17 collection includes boots such as the "Joy Serena" that provides ample room around the toe region to prevent friction and discomfort.
Exfoliate And File
Feet can become dry, flaking and hard as a result of dehydration caused by chilly winter months. Additionally, skin can become irritated and peel as a result of intermittent pressure from footwear or biomechanical issues. To get rid of excess dry skin and leave feet feeling silky smooth, filing and exfoliating feet regularly is a must.
This step is easily done in conjunction with maintaining healthy nails (any excuse for a bath!). Soften the skin in the warm, soapy water and gently file and exfoliate the feet to prevent the build-up of hard, flaky skin.
Make Time To Moisturise
Colder months can leave your skin lifeless and dehydrated. To truly keep the effects of winter skin at bay, it is vital to keep on top of regular moisturising.
Trevor said, "I recommend a thick moisturiser or body butter as the skin on the foot is generally much thicker than elsewhere on the body. Slipping on socks after moisturising will seal in the cream and ensure your feet are super smooth and soft".
Comfort Is Key
Whatever footwear trends are about this season, never sacrifice comfort for style. Luckily, shoes with built in orthotics mean you don't have to compromise on either. Providing total stability and support for your feet, the A/W Vionic range is specifically designed to give ultimate comfort.
Trevor says: "Make Vionic shoes your winter staple this season. With an array of stylish designs and unmatched comfort, Vionic is sure to support you each step of the way this winter."
Upright Rory – The Upright Rory has it all. Sturdy, waxed leather and buckled straps make it super stylish. The microfibre foot bed offers unmatched support making it exceptionally comfortable.
Lexi – For eye-catching style, look no further than the Lexi studded bootie. It features a short leather stacked heel, a gore inset for a hint of stretch, inner side zippers and black or pewter leather uppers.