Healthy Knitting!
---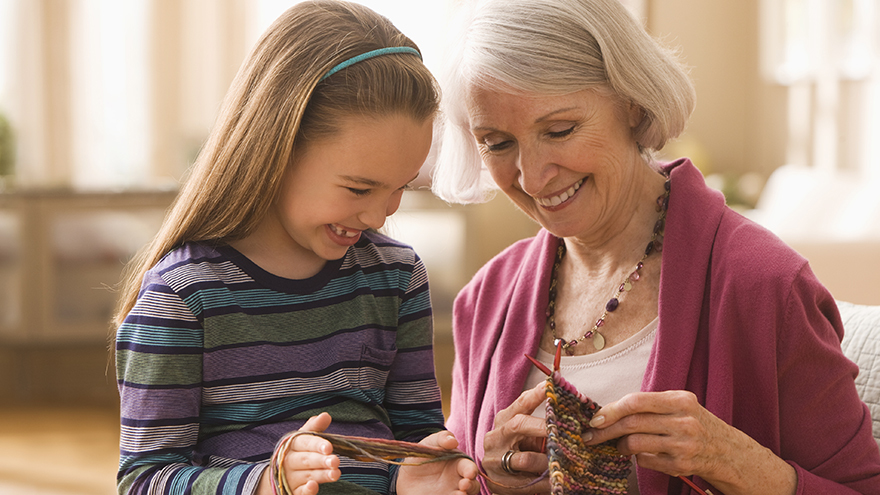 Pic: Istockphoto
Research by charity organisation Knit for Peace, shows that knitting isn't just fun to do, it also:
Lowers blood pressure
Induces a sense of wellbeing
Counters depression
Slows the onset of dementia
Can be continued into extreme old age, despite deafness, loss of sight or reduced mobility
The main barrier to continue knitting is what to do with the results – a keen knitter can produce 15 baby hats in an afternoon! Knit for Peace (an initiative of The Charities Advisory Trust) provides an outlet for 20,000 knitters in the UK, distributing donated knitted blankets, clothes and twiddlemuffs to those in need including refugees from Syria and Iraq in Kurdistan, street children in India, homeless projects and hospitals in the UK; in fact to over 300 organisations.
The Report, The Health Benefits of Knitting, backed by a survey of over 1,000 knitters shows for the over 60s, knitting makes them feel more resilient, better able to cope. Knitting for others makes them feel part of the community, still of use and less socially isolated. This means fewer visits to the doctor – so it saves money for the NHS too!
Interested? Read the report online, http://bit.ly/2qE3uLH  or ask us for a printed version.
For More Details
Email: hilary@damehilaryblume.org
Phone: 0207 794 9835 / 020 7431 1412
http://www.knitforpeace.org.uk/