Don't Let Your Workout Ruin Your Skin This Winter
---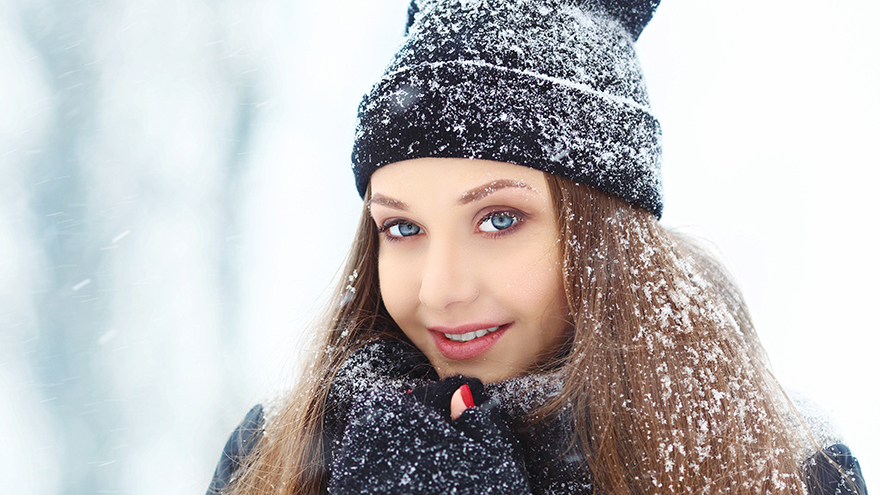 Pic: Istockphoto
Top skin experts explain what you should keep in mind when exercising outdoors this winter…
"Exercise reduces our risk of heart disease, strokes and diabetes but we also know that it can be vital for healthy and radiant skin," says Dermatologist Dr Justine Hextall on behalf of The Harley Medical Group. "When we exercise we improve our vascular health and every organ in our body, including our skin, gets a healthier blood supply as a result. Blood carries oxygen and nutrients to the skin and help to reduce the free radicals floating around in the skin. This in turn helps to speed up skin cell repair and reduce damage. Exercise also reduces stress. If we don't exercise, our stress hormone 'cortisol' can be extremely high and this increases our risk of developing skin conditions such as acne, rosacea, oily skin and also has been linked to a breakdown in our healthy collagen supplies."
However, despite the obvious benefits of regular exercise, we still need to be cautious of other contributing factors that affect our skin, especially during the winter.
Exposure to the environmental elements
Skin expert from Trilogy, Corinne Morley, explains how exercising in the cold weather can be affecting your skin.
 Harsh weather conditions and seasonal changes disrupt the skin surface barrier affecting the skins ability to retain moisture. Skin that was smooth and hydrated during the summer months can suddenly become dry and flaky due to the cold, dry winter weather. Some indications that the skin is too dry include tightness, flaking, roughening, and cracking.
To beat winter beauty woes like dryness, tightness, and cracking, your skincare routine will require some extra TLC and loads of hydration. The regular application of a hydrating moisturiser such as Trilogy's Ultra Hydrating Face Cream (£25.50, Debenhams) can help with this kind of problem.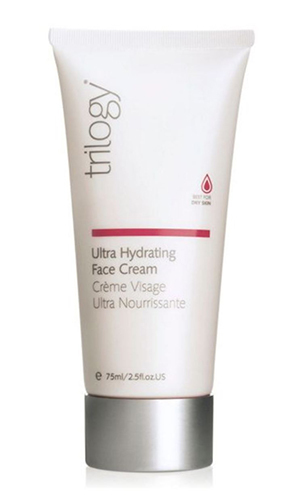 Sweating
For the most part your skin will be absolutely fine when you sweat. What's most likely to cause breakouts is sitting around in damp workout clothes. This creates a warm, moist environment for bacteria to breed and lingering sweat and dirt can clog pores. Dr Justine Hextall, Consultant Dermatologist on behalf of The Harley Medical Group explains how this can make your pores appear larger.
"Dead skin, oils and debris that sit on the surface of our skin will often become trapped in our pores. Because our skin is quite elastic, our pores expand in order to accommodate that excess matter. You can keep pores clean with regular exfoliation and treatments such as The Harley Medical Group's Dermaroller, a micro-needling technique that stimulates the skin to regenerate and repair itself naturally and safely, creating smoother, brighter, healthy skin (from £245, available nationwide).
Location of your workout
"We now know that pollution can have detrimental effects on our skin and many specialists believe that pollution could be even more damaging than UV rays," explains Justine. "Studies have found that women who live in the city can age up to 10% faster than those living in a rural area. When it comes to living in a city, smog, dirt and environmental chemicals and dusts can have an irritant and drying effect on the skin, can clog pores and stimulate bacterial growth, increasing the risk of acne and rosacea along with irritant skin conditions. Free radicals can deplete oxygen in skin cells and reduce collagen production. This can lead to an premature ageing and the appearance of pigmentation, sunspots  lines and wrinkles along with dry, dull and lifeless skin."
Transitioning from outside to inside
Corinne Morley, in-house skincare expert at Trilogy warns about transitioning temperatures.
 Avoid going from really cold to really hot, the transition between indoor and outdoor temperatures can make little veins break.
"Fires and radiators will dry out the skin and can also be a trigger for broken capillaries, redness and even rosacea. The closer you sit to a radiator, the more detrimental it may be, because the air may be hotter. If you already have skin conditions like eczema, rosacea or psoriasis, air-conditioning can make them worse, disrupting the skin's natural moisture balance."
To keep skin cool, try Trilogy's Hydrating Mist Toner (£18.50, Feelunique.co.uk) which provides instant moisture for thirsty skin, and is a wonderful refresher any time of day, as well as an uplifting way to complete any cleansing routine. It tones, refreshes and stimulates the skin, and can even be used over make-up. Keep it on your desk for top-ups throughout the day.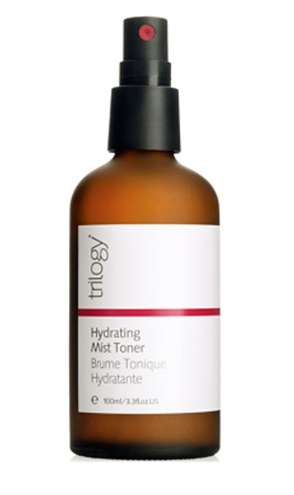 Taking a hot shower
After a long walk or run it's tempting to get home and take a hot shower, however this might be having a long-term detrimental effect. "Just like the central heating, the temperature of your shower also tends to go up during the winter months," says Corinne. "Hot showers and baths can inflame the skin, causing redness, itching, and even peeling and can disrupt the skin's natural balance of moisture, robbing you of the natural oils, fats, and proteins that keep the skin healthy.  The key is to use products that have anti-inflammatory properties that will help restore moisture. Trilogy's Very Gentle Restoring Oil  (£32.50, Feelunique.com) includes a powerful combination of essential fatty acid and antioxidant-rich super-oil maqui berry, Omega-7 rich sea buckthorn and nourishing apricot oil to hydrate, repair and protect even the most fragile and intolerant skin against free radical and oxidative damage."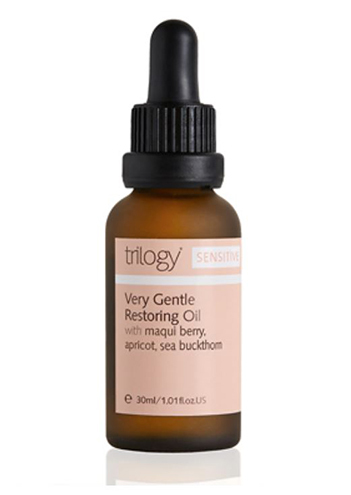 Overdoing it
Research has shown that strenuous activity can worsen the health of your skin by causing free-radical damage. According to 2008 research findings published in Free Radical Biology and Medicine, super-intense exercise can lead to detrimental effects on the skin if you've been working out near your maximum heart rate for extended periods of time.
Do you know your essential winter vitamins…