Vote For My Weekly!
---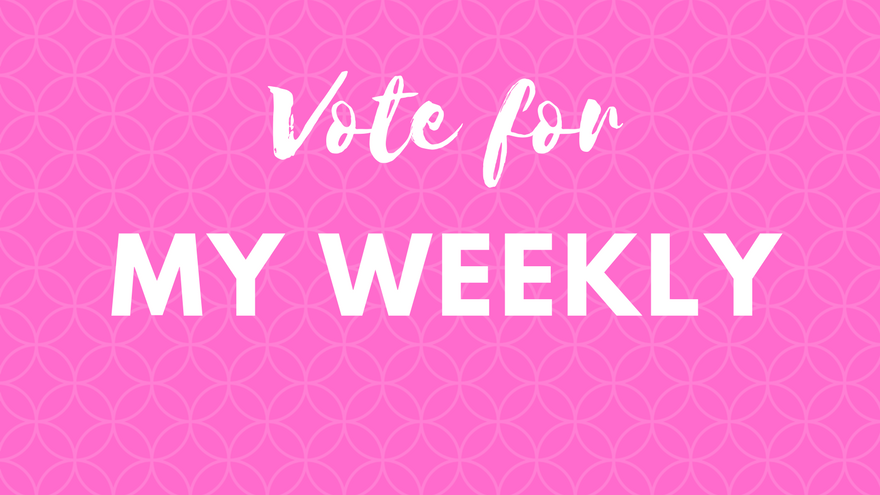 You can vote every day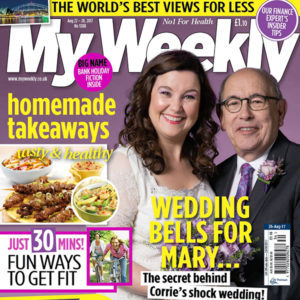 We have wonderful news! My Weekly has been shortlisted for an award. And your vote could help us win!
We've been shortlisted in the Cover of the Year category at the Scottish Magazine Awards. People read My Weekly all over the world but we qualify for the Scottish Awards because our headquarters are in Dundee. This could be just the start of something big. Scotland today – world domination tomorrow!
We've entered a bright and lively cover from August this year. It features Mary and Norris's Coronation Street wedding, Colourful Gardens and Tasty Homemade Takeaways. This issue coincided with the anniversary of Princess Diana's death. We marked this is our own special way by sharing memories from those who loved her. Some are famous, others ordinary women like you or me.
With smiling faces and uplifting ideas, it embodies all that's best about My Weekly. And at the heart of the magazine are her wonderful readers. You've helped us shape the magazine with your letters, emails and Facebook comments so now we hope you'll help us win this award.
You can vote here by selecting the My Weekly cover and clicking on the Vote For Cover button. Voting remains open till November 13 and you can vote once every day. Bookmark that link and keep clicking, please. Everyone on the team is voting, too. Production Editor, Stuart, recommends voting on your phone, tablet and desktop computer if you have them. And why not enlist friends and family members? Are we beginning to sound desperate…
We're up against some big names, including The Beano and Commando. But, if we all pull together, My Weekly might just win it.
Let's show the world what My Weekly and her wonderful readers can achieve when we put our minds to it.