Heidi Swain | Sleigh Rides and Silver Bells at The Christmas Fair
---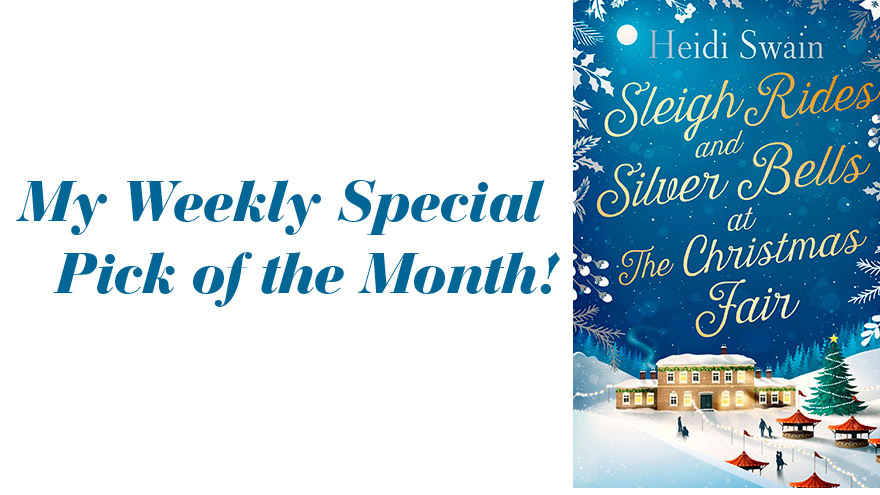 Sleigh Rides and Silver Bells at The Christmas Fair
by Heidi Swain
Simon & Schuster PB, £7.99
My pick of lovely Christmas romantic reading this week is Sleigh Rides and Silver Bells at The Christmas Fair. We're thrilled for author Heidi Swain  that it has just entered the Sunday Times best-seller chart.  Heidi has long been a favourite with My Weekly readers. In between writing books, she has written us some beautiful short stories. We hope they'll be many more from her.
Meanwhile, we have Sleigh Rides and Silver Bells at The Christmas Fair to enjoy.
Anna hates Christmas
The story opens with Girl Friday Anna being offered a job with Mr Angus Connelly, jovial landowner of Wynthorpe Hall. His wife, Catherine, is temporarily indisposed after a knee operation and needs a companion.
Wow! Christmas in a country manor! It sounds like a dream job, doesn't it? There's just one problem.  Anna hates Christmas, and only accepts the job on the assurance that Christmas will be low-key.
Anna finds a warm welcome at Wynthorpe Manor – along with jack-of-all-trades Mick, cook Dorothy and housekeeper, Hayley, she is treated as part of the family. But she is surprised to find Catherine Connelly is nowhere near invalid status – and shocked to discover that Angus Connelly's idea of a low-key Christmas includes opening up his house to family and friends, and involving his whole household fully in festive preparations at nearby Wynbridge Village.
Can Anna fall back in love with Christmas?
And so Anna finds herself involved in a full-blown sleigh rides and silver bells extravaganza!
Then the arrival of the Connellys' youngest son Jamie a few days before Christmas reveals tensions in the Wynthorpe household. He confides in Anna that with his brother Archie planning to sell the estate if he inherits, his father Angus has decided he, Jamie, should be the heir to Wynthorpe Manor.
A reluctant heir, a  bah-humbug party planner – can they reconcile each other to their respective lives?  Will Jamie learn to love his inheritance? Can Anna fall back in love with Christmas?
One thing's for sure. It's time for Wynthorpe Hall and its lovely household of warm, funny characters to exert some festive magic!
Oh, what a lovely story. Christmas in the country and romance under the stars. Sleigh Rides and Silver Bells at The Christmas Fair is just the book I'd like to find in my Christmas stocking!
Read our exclusive chat with Heidi in this month's Special, on sale now.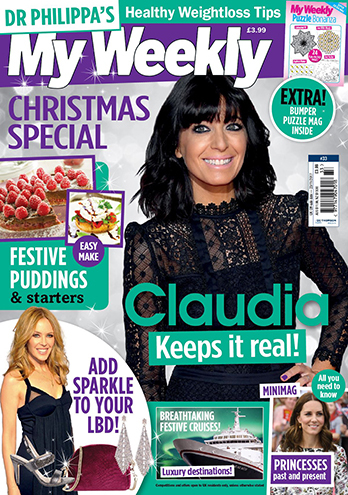 More Christmas Book Reviews