World Record Attempt for Most Dogs in Christmas Jumpers
---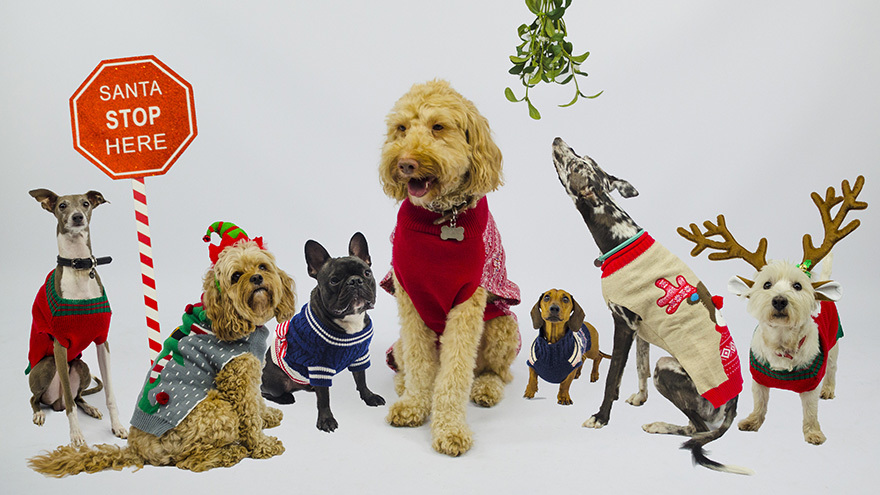 If you live in or around London, and you want your pooch to be part of something "pawsome", then don't miss a great event at Battersea Park on December 10!
To support Save the Children's Christmas Jumper Day, BorrowMyDoggy has teamed up with the charity to organise a world record attempt! It's time to get festive with your furry friend as the two charities attempt to get together the most dogs in Christmas jumpers! Kick off the Christmas season in the silliest and most adorable way possible with this fun social event for humans and dogs alike – what's not to love? And together you can make the world better with a sweater.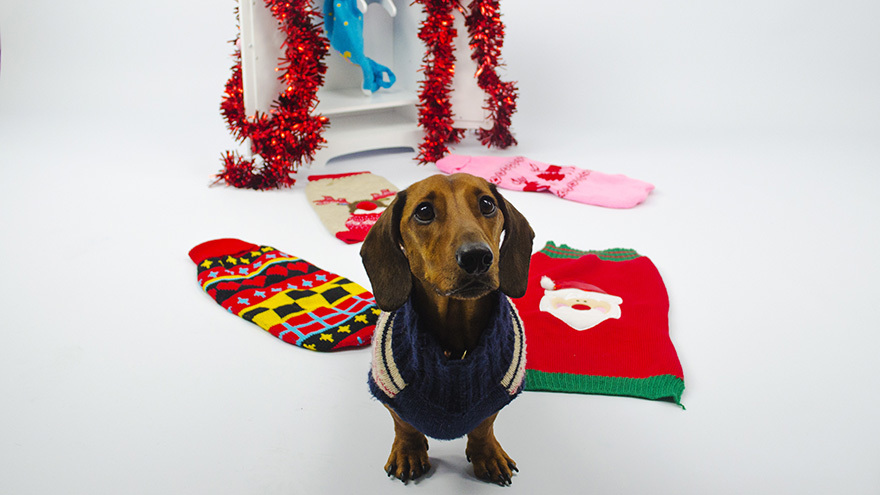 When?
Sunday December 10,  from 1-3pm. The world record attempt is at 2:30pm so make sure you're ready with your dog in a Christmas jumper for the world record photo!
Where?
Head to the Pear Tree Café in Battersea Park, London SW11 4NJ.
Who?
Whether you're a dog owner or a dog borrower –  let your pup show off their festive style in their Christmas jumper. Make sure you don your daftest, most wonderful woollies to support this amazing cause too! Pastries, coffees, teas, dog snacks, dog beers and pup toys will be provided.
How To Register
Sign up here and donate at www.christmasjumperday.org, #ChristmasJumperDay, #DoggyXmasJumperDay
The Charities
About Save the Children:
Save the Children believes every child deserves a future. In the UK and around the world, we work every day to give children a healthy start in life, the opportunity to learn and protection from harm. When crisis strikes, and children are most vulnerable, we are always among the first to respond and the last to leave. We ensure children's unique needs are met and their voices are heard. We deliver lasting results for millions of children, including those hardest to reach. We do whatever it takes for children – every day and in times of crisis – transforming their lives and the future we share. For more information visit: www.savethechildren.org.uk
About BorrowMyDoggy:
BorrowMyDoggy is the largest online community dedicated to connecting dog owners with dog borrowers for walks, weekends or happy holidays. With over 750,000 members across the UK and Ireland, BorrowMyDoggy is passionate about helping dogs get more love and exercise, borrowers get special dog time and dog owners get the peace of mind that their dog is having fun. Our brand is built on a commitment to leave "Pawprints of Happiness" on the lives of dogs and people by building local communities where borrowers help take care of local pooches simply because they love dogs. Because nothing brings people together like a happy pup. For more information visit: www.borrowmydoggy.com
More charity news from My Weekly…