Soup Goes Dotty
---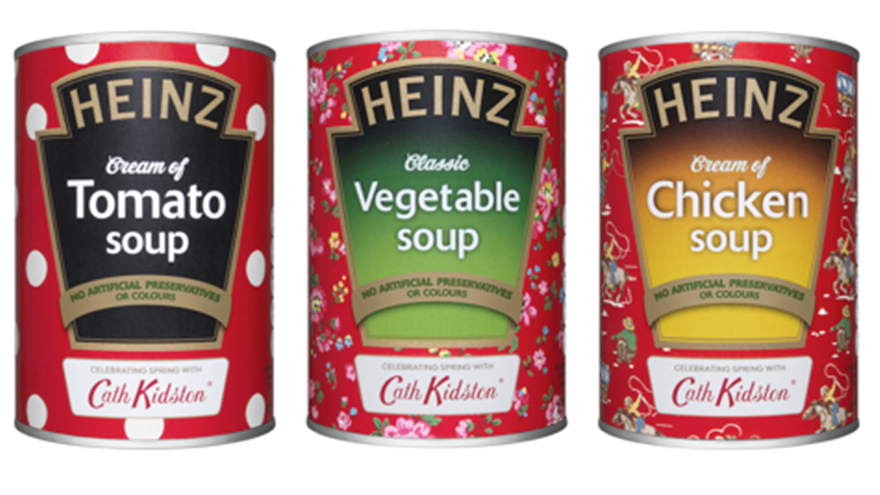 To celebrate 25 years of the UK's foremost iconic style guru, Cath Kidston has teamed up with Heinz to create three unique prints for cans of soup to create a perfect marriage of two of the nation's best-loved brands!
Individual cans and multi-packs of the soups will be on sale from April.
There will also be a special collector's edition box on sale only in Cath Kidston stores and 100% of the proceeds from the sale of these special edition packs will be going to the Trussell Trust , a network of foodbanks that provide emergency food and support to people in crisis.
Set with the challenge of bringing a touch of spring onto the well-known and much-loved Heinz cans, Cath Kidston's print design team delved into the brand's portfolio to find three iconic designs – Cowboy, Button Spot and Bramley Sprig – to adorn the classic cans of Heinz Soup, then gave each a unique Heinz red twist.
This will be the first time EVER that the iconic Heinz Soup cans have been the subject of a design takeover. The cans have remained largely untouched and unchanged over the last 108 years.  So now you can be cool and have soup at the same time!
What fun!