Cookery Shoot Fun!
---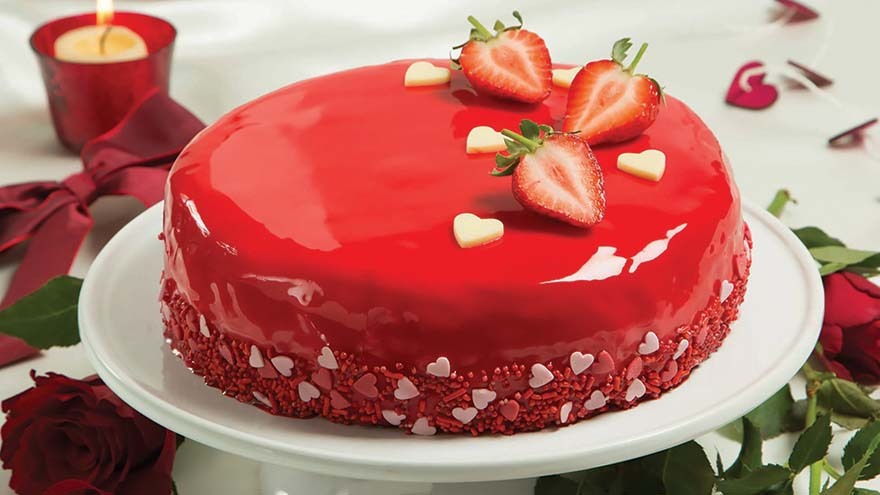 Doesn't this mirror glaze cake look amazing! I had a action-packed day with food stylist and home economist Kathryn Hawkins, and photographer Eddie Phillips of Lighthouse photography, as we shot the easy steps needed to create this delicious Strawberry Valentine's Day Mirror Glaze Cake.
You can find the recipe and step-by-step instructions in Feb 17 issue of My Weekly, on sale Feb 13-19.
Step-by-Steps
It's easier than it looks! Our photography captures every stage to help you make the perfect cake! Here's a few of them…

Pouring the Glaze
Here's the fun bit! Watch as the mirror glaze coats the cake…
The Reveal
And here it is in all it's glory – baked and ready to slice!
Need The Recipe?
Pick up the Feb 17, 2018 issue of My Weekly for the full recipe, steps and instructions… and if you do make it, we'd love to see the results. Post them on our Facebook page.