Ovarian Cancer – Do You Know The Symptoms?
---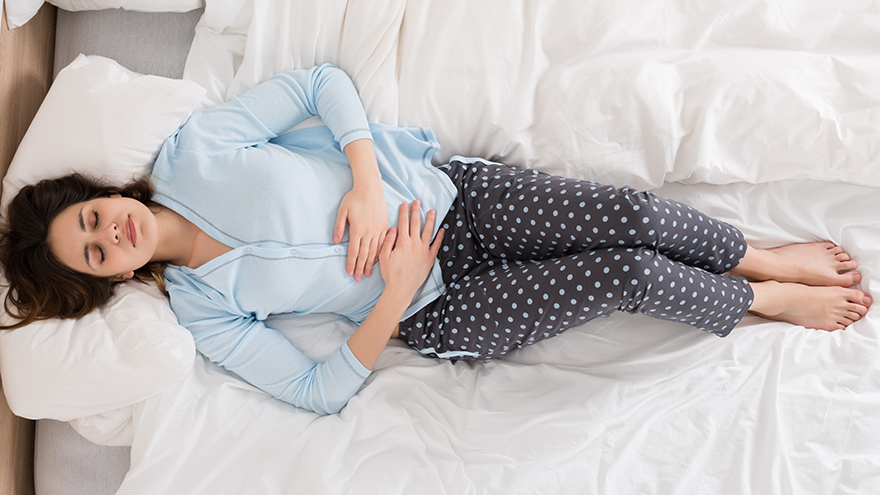 "Have you been tealed?" is the ovarian cancer charity Ovacome's big publicity push for awareness month this March, in which our patron, the actor Jenny Agutter, is one of 11 celebrities helping us to raise the profile of the disease. Also involved are the actors Nigel Havers, Jane Asher and Terri Dwyer, the comedian Omid Djalili, the TV and radio presenter Sara Cox, the MPs Caroline Lucas and David Lammy, the singers Hollie Cook and Kele Le Roc and radio presenter and former MP John Nicolson.
They have all been photographed with something teal – the colour representing ovarian cancer – by Ming Yeung, a professional cameraman and editor for Getty Images and husband of Ovacome member Rebecca Readshaw, who was diagnosed with the disease five years ago. The idea is that people seeing the photography of the personalities will question whether they "have been tealed", which is shorthand for knowing the symptoms of ovarian cancer. For the colour teal is to ovarian cancer as pink is to breast cancer.
We've asked Jo Stanford, Cancer Prevention Officer at Ovarian Cancer Action, to walk us through the facts and the symptoms to look out for.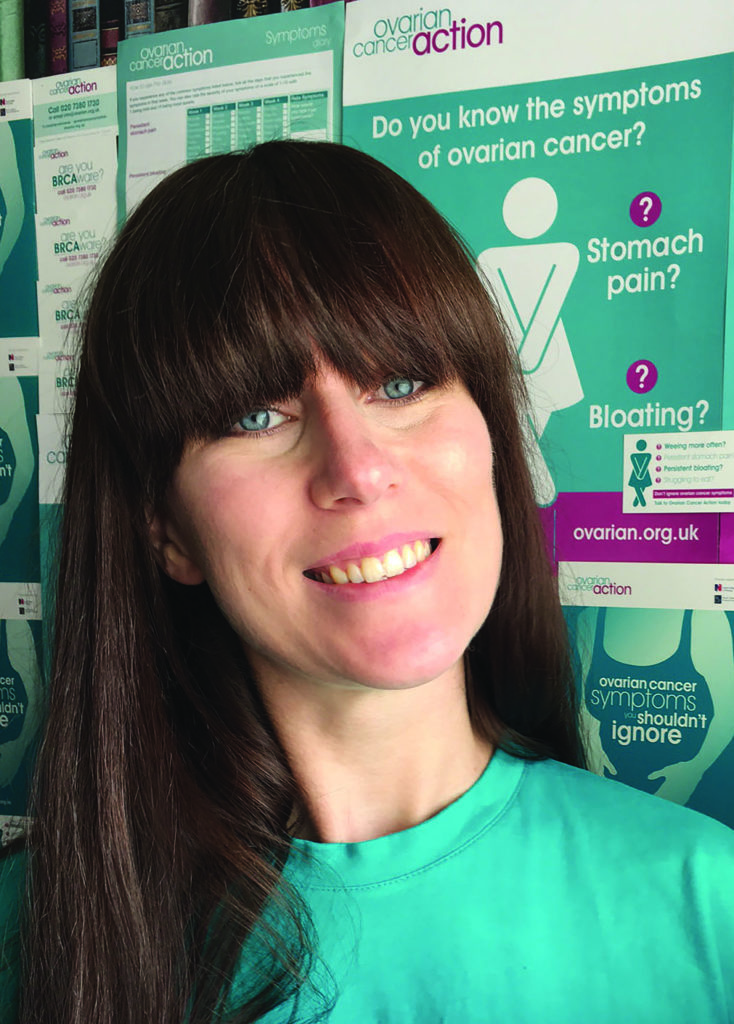 Symptom awareness is currently the very best tool in the fight against ovarian cancer, so it is important to know the signs.
There is no question that you know your body better than anyone else. If you begin to experience the following symptoms, visit your GP:
Persistent stomach pain
Persistent bloating
Difficulty eating/feeling full more quickly
Needing to wee more frequently
These symptoms are often mistaken for less serious conditions such as irritable bowel syndrome. If you do not think your GP is taking you seriously – ask for a second opinion. Take someone with you to your appointment and be as persistent with your GP as your symptoms are with you.
It's also important to consider your family history. If two or more relatives on the same side of the family have had cancer – tell your GP.
At Ovarian Cancer Action, they know that prevention is better than cure. Their scientists are working hard to develop a screening tool that will detect pre-cancerous cells so they can be removed before they become a problem.
Investing in research will give future generations more time with the ones they love.
Ovarian Cancer: The Facts
·          It is the deadliest gynaecological cancer and the sixth most common cancer among women
·          4,100 women in the UK will die each year from the disease
·          The UK has one of the lowest survival rates in Western Europe, with a woman dying from ovarian cancer every two hours
·          There are 7,400 new diagnoses each year
·          Only 46% of women will survive beyond five years

If you'd like more information on ovarian cancer or would like to make a donation . . .